Hello mystery fans! It's the weekend and I'm excited to watch the start of True Detective's third season and read every book–every single one is my goal! Hope you have a good book or are out being your best Scooby gang–that makes sense in my head.
---
Flatiron Books, publishers of As Long As We Both Shall Live by JoAnn Chaney
You can't be married to someone without sometimes wanting to kill them…As Long As We Both Shall Live is JoAnn Chaney's wicked, masterful examination of a marriage gone very wrong, a marriage with lots of secrets.
---
From Book Riot And Around The Internet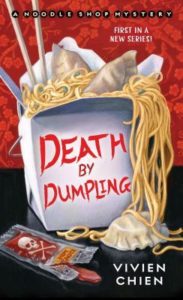 3 Fun & Light Mysteries Rincey Recently Read
Caleb Roehrig Talks About His New Novel Death Prefers Blondes
10 British Crime Shows You Can Watch On Netflix
Alice Feeney's psychological thriller Sometimes I Lie is being adapted by Ellen Degeneres' production company and Sarah Michelle Geller will star in and executive produce.
Best-selling author Sherrilyn Kenyon tells fans she suspects her husband poisoned her
An excerpt from Duped: Double Lives, False Identities, and the Con Man I Almost Married by Abby Ellin
Here's an awesome Kickstarter: A new graphic novel based on the 1978 series by Eve Zaremba starring Helen Keremos, crime fiction's first lesbian private eye.
AND get the muppet arms ready because we get to read Attica Locke's Bluebird Bluebird sequel this year!
Kindle Deals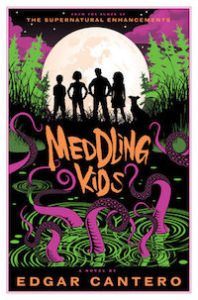 Meddling Kids by Edgar Cantero is $2.99 if you're looking for a modern twist on the Scooby-Doo gang.
The Winters by Lisa Gabriele is $2.99 if you're in the mood for a suspenseful new take on Daphne du Maurier's Rebecca.
Broken Places by Tracy Clark is $2.99 (which I just reviewed this week) if you haven't gotten it yet it is beyond worth this ridiculous sales price.
Some Books I Acquired This Week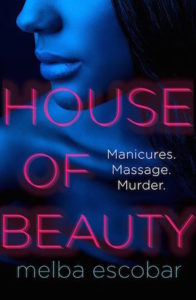 I just got galleys for House Of Beauty by Melba Escobar (which is pitched as "Narcos meets Claws in this thought-provoking Colombian crime novel set in and around a beauty salon in Bogotá."); The Last House Guest by Megan Miranda (Miranda is an author I follow because I've enjoyed all her mysteries so far); The Silent Patient by Alex Michaelides on audiobook (a thriller a fellow Rioter really enjoyed, which is all I needed to know.)
Browse all the books recommended in Unusual Suspects previous newsletters on this shelf. And here's an Unusual Suspects Pinterest board.
Until next time, keep investigating! And in the meantime, come talk books with me on Twitter, Instagram, and Litsy–you can find me under Jamie Canavés.
If a mystery fan forwarded this newsletter to you and you'd like your very own you can sign up here.