Happy Wednesday, nonfiction nerds! Last week was a true bonanza of new books, so this week I'm catching up on a couple I missed along with a few more exciting titles out this week. Onward!
---
Sponsored by our Unusual Suspects giveaway of $100 to the bookstore of your choice!
We're giving away $100 to the bookstore of your choice! Enter to win by signing up for Unusual Suspects, our mystery/thriller newsletter about new releases, book recommendations, book deals, and more. Enter here.
---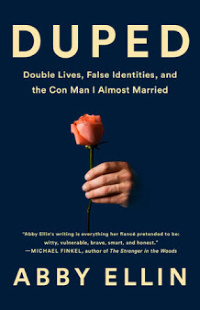 Duped: Double Lives, False Identities, and the Con Man I Almost Married by Abby Ellin – Abby Ellin's courtship with the Commander was a whirlwind. Six months after meeting – despite red flags like mysterious travel, stories about international espionage, and secrets from his family – the two were engaged. It eventually became apparent, however, that he was a liar and none of it was true. As she tried to make sense of her experience, Ellin discovered that habitual liars and confidence tricksters are more common than we realize, there's an art and science to lying, and we all could stand to learn more.
Further Reading: Marie Claire ran an excerpt of the book – I Almost Married a Con Man – that will give you a good sense of the book's style and tone.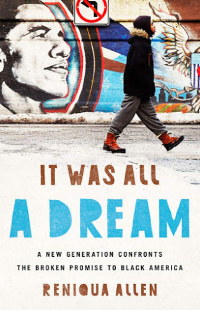 It Was All a Dream: A New Generation Confronts the Broken Promise to Black America by Reniqua Allen – In this book, journalist Reniqua Allen explores what it's like for Black millennials trying to realize the American dream of success, happiness, and freedom. It explores how Black millennials are "flipping the script and rejecting White America's standards" to forge a path ahead.
Further Reading: BuzzFeed News published an excerpt from the book about a Black millennial and his $100,00 of student debt. It's an interesting read, especially as a companion to the many, many pieces about millennials that reflect a largely white experience.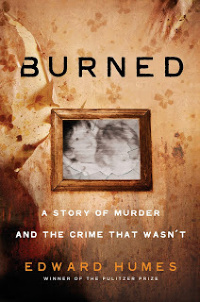 Burned: A Story of Murder and the Crime that Wasn't by Edward Humes – In 1989, a mother of three survived the tragic house fire that killed her children. Investigators said they found evidence the woman caused the fire, landing her in jail for life. Decades later, the science behind arson investigations showed that much of the evidence in 1989 was little more than guesswork, setting the stage for an appeal of her conviction.
Further Reading: Humes has written several other books including Garbology: Our Dirty Love Affair with Trash and Door to Door: The Magnificent, Maddening, Mysterious World of Transportation.
None of the Above: The Untold Story of the Atlanta Public Schools Cheating Scandal, Corporate Greed, and the Criminalization of Educators by Shani Robinson and Anna Simonton – That is quite an amazing subtitle, isn't it? This book is an insider account of a 2013 scandal in the Atlantic Public Schools where 35 educators were charged with racketeering and conspiracy for allegedly changing student answers on standardized tests. The book looks back at the history of disadvantage faced by black students in Atlanta thanks to corporations and policies that undermine public schools.
Further Reading: This case is still ongoing. In October, the Atlanta Journal Constitution published an update after two teachers who pled guilty entered prison, and included some commentary from Robinson.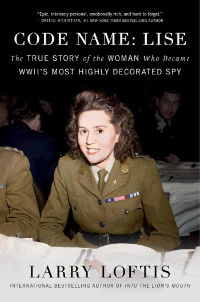 Code Name: Lise: The True Story of the Woman Who Became WWII's Most Highly Decorated Spy by Larry Loftis – Female spies! This book is the story of Odette Sansom, a British spy operating in Nazi-occupied France in World War II. While there, she fell in love with her commanding officer before being captured and imprisoned by the German secret police. A couple reviews have said this book reads like a novel, which is exactly what I want in WWII nonfiction.
Further Reading: Loftis is the another of another WWII spy book, Into the Lion's Mouth, about a British double agent who became the inspiration for James Bond.
And that's it for this week! You can find me on Twitter @kimthedork, on email at kim@riotnewmedia.com, and co-hosting the For Real podcast here at Book Riot. Happy reading! – Kim