This edition of Today in Books is sponsored by our Unusual Suspects giveaway of $100 to the bookstore of your choice!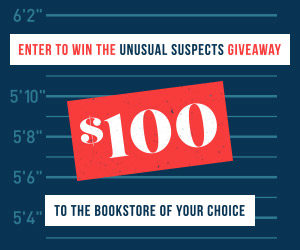 ---
The Hunt For Millions Of Books Stolen By Nazis
The millions of books stolen during WWII by Nazis are still being tracked down, albeit quietly. But now, thanks to the internet, newly opened archives, and libraries making the search a priority, there may finally be more headway made. "Given the scope of the looting, the task ahead remains mountainous. In Berlin, for example, at the Central and Regional Library, almost a third of the 3.5 million books are suspected to have been looted by the Nazis, according to Sebastian Finsterwalder, a provenance researcher there."
The Next Spider-Man Looks AMAZING!
Spider-Man: Far From Home will hit theaters July 5th and, until then, we are just going to be watching this trailer on a loop.
The T. S. Eliot Prize for Poetry Goes To
*Drum roll* Hannah Sullivan for Three Poems! This is only the third time in twenty-five years that a debut collection has won. You can click on over here to read more about Sullivan and her poetry.