This edition of Today in Books is sponsored by our Unusual Suspects giveaway of $100 to the bookstore of your choice!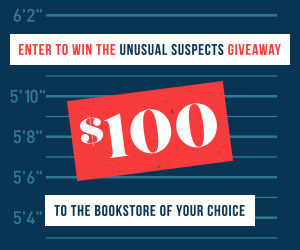 ---
You Can Thank Young Chinese Readers For The Reading Rise In 2018
A new report from Alibaba, Chinese e-commerce, used data from its platforms and found that the number of Chinese readers increased by close to 30 million–whoa! It also found that the majority of readers were born in the 1990s and 2000s. The children are the future, of course. Read on here for reading habit insights.
Audio Clips Being Added To PW Reviews
Want to read a review for a book and hear a sample of the audiobook at the same time? Looks like Publishers Weekly will be doing just that, starting with titles from Penguin Random House since they gave PW access to more than 8,000 audiobook samples.
This Pennsylvania Coffee Shop Is All About Harry Potter
Muggles Mug Coffee Shop offers HP-themed drinks, vegan, gluten-free, and traditional pastries, and you can enjoy your treats while watching a Harry Potter film. If you're planning a trip you can find this magical coffee shop at 79 Broadway, Jim Thorpe, PA 18229.