This edition of Today in Books is sponsored by The NOVL.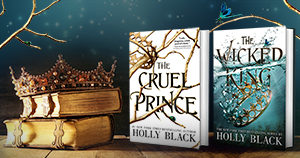 ---
You've Probably Seen One Of His Book Sculptures Uncredited On Social Media
Mike Stilkey is the artist behind the stacks of books painted with scenes of people or animals with a bit of whimsy. The books are donated by libraries that would otherwise be throwing away or destroying the books. Click over for lots of gorgeous book sculptures and a link to his Instagram where you can follow his work and find out if he'll ever be creating in a library near you.
Look At These Helpers
Here's a nice piece about NYC Books Through Bars, a NY base collective that reads inmates' requests for books, via letters, and sends them the books. If you're in or near New York City click through, they're always looking for volunteers.
More Favorites Getting Adapted
It feels like every day we get to shout joy for another book or series we love getting adapted and this time it's Shadow and Bone and Six of Crows by Leigh Bardugo. It'll be an eight-episode series on Netflix. Yes, we muppet-armed.