Welcome to Check Your Shelf! This is your guide to help librarians like you up your game when it comes to doing your job (& rocking it).
"Check Your Shelf" is sponsored by Wishtree by Katherine Applegate.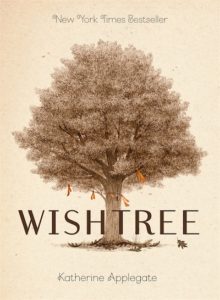 A special edition of Katherine Applegate's New York Times-bestselling novel about an oak tree and a crow who help their neighbors embrace their differences.
"Speaks movingly to a noisy, fractious world." —The Washington Post
"A beautifully written, morally bracing story that will leave its imprint on a reader of any age." —The New York Times Book Review
---
Libraries & Librarians
Book Adaptations in the News
Books in the News
By the Numbers
Award News
Pop Cultured
All Things Comics
Audiophilia
Best Books of 2018
Coming Up in 2019
Book Lists, Book Lists, Book Lists
Bookish Curiosities & Miscellaneous
Level Up (Library Reads)
Do you take part in LibraryReads, the monthly list of best books selected by librarians only? We've made it easy for you to find eligible diverse titles to nominate. Kelly Jensen created a database of upcoming diverse books that anyone can edit, and Nora Rawlins of Early Word is doing the same, as well as including information about series, vendors, and publisher buzz.
____________________
Thanks for hanging out and I'll see you again next week!
–Katie McLain, @kt_librarylady on Twitter. Currently reading Deception on All Accounts by Sara Sue Hoklotubbe.