Hey YA Readers: Let's talk YA adaptations.
"What's Up in YA?" is sponsored by Book Riot's 10 Best Nonfiction Books of 2018 Giveaway.
We're giving away ten of our favorite works of nonfiction of the year! Click here to enter.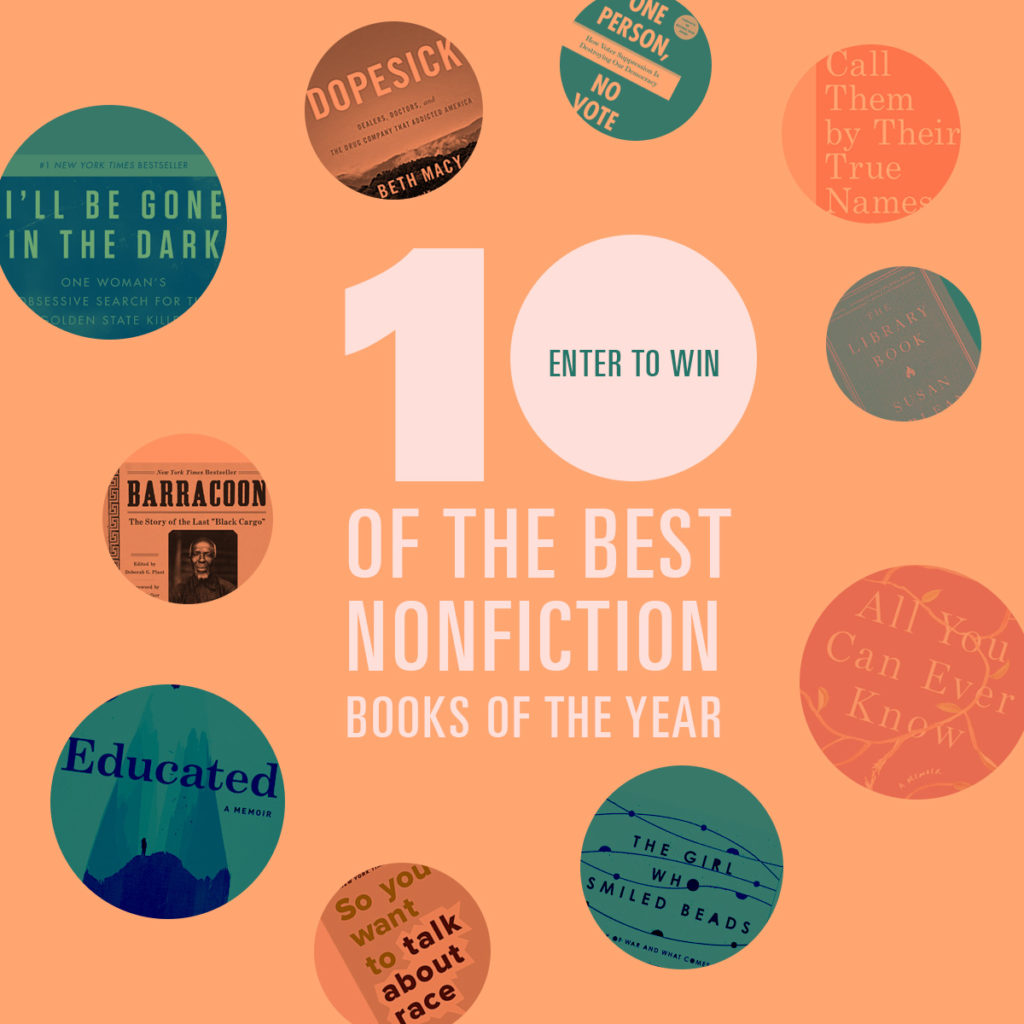 ---
This will be the last "What's Up in YA?" newsletter until January 4. Since my plans over the next week and change is to read some great books, why not put that on your to-do, too?
Have you been reading Book Riot this week? If not, you'll want to pop over there for the special week-long YA Adaptation Showdown event.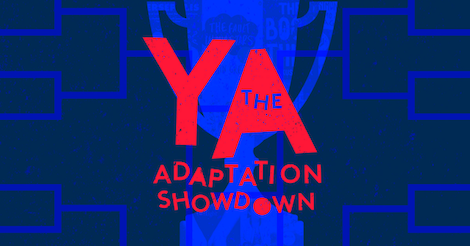 Seven YA fans from across the YA community have come together to talk about what it is that makes a YA adaptation great, discussing things like the changes between the original text and the movie, the acting, the overall mood of the films, and more.
Read about how the brackets were selected in the introduction post for the event, as well as read about the judges and their involvement in the YA World.
As this newsletter hits your inbox, a final verdict will hit on site. You can catch the entire archives of the YA Adaptation Showdown here, and prepare for the viewers' choice pick that hits tomorrow (Friday, December 21). But to get you pumped about the big announcements — will the judges and viewers agree on the best? — here's a peek at the first round bracket winners, linked to the wonderful essays and the thoughtful video to launch the event.

Francina Simone discusses the highlights and not-so-highlights between Twilight and Beautiful Creatures and makes a great case for why she chose Twilight.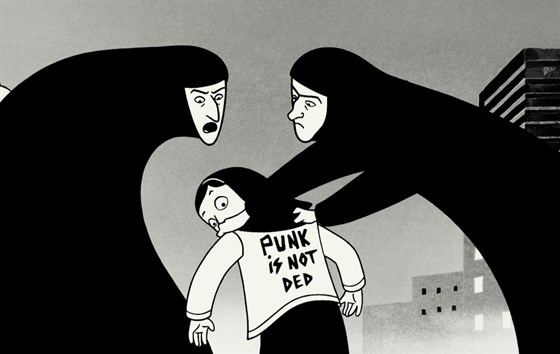 "I am here today to tell you of two stories: that of The Book Thief by Markus Zusak and that of Persepolis by Marjane Satrapi. I will look at the books that came first and then look at their subsequent movie adaptations. I will tell you which one I like best and which movie adaptation I think deserves to move to the next round as the outright clear winner of this round 1.
(It is Persepolis, I am talking about Persepolis. But I am ahead of myself.)"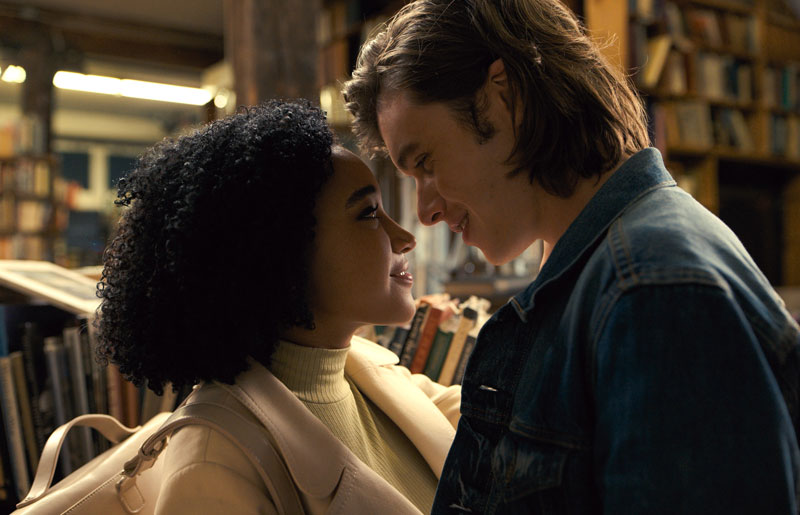 "So, if the scripts are solid, if the music and casting are fantastic, and if there are only very, very small things that are done better in one film than another, where do you draw the line? Is this just a matter of preference? Perhaps, but I do think that there's a single thing that gives Fault the advantage in the end."
YA author Mark Oshiro talks about all of the elements that make both Everything, Everything and The Fault in Our Stars strong contenders for best adaptation. . . and why he selected TFIOS.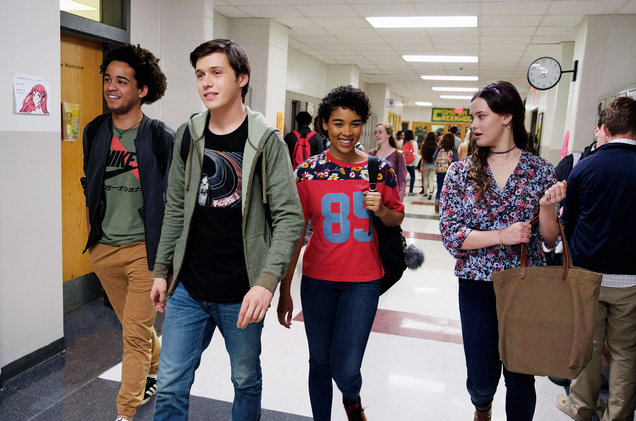 "More importantly, To All the Boys and Love, Simon show happy endings for marginalized readers. And that's maybe the most important aspect—they're so hopeful, these movies. They're romcoms in the truest sense of the word (although Simon does worry about coming out.) Where Lara's biggest fear is her letters getting out, Simon's is his identity being discovered. These are real-world, relatable problems, yes, but they're also so quintessentially teenage, which is amazing. Too often contemporary stories about marginalized teens feel like they have to be about the struggles of having that particular marginalization. But these movies? They're about falling in love. They're an escape from a daily life that seems determined to punish people and teens like us every chance it gets."
Don't miss YA authors Dana L. Davis and Maurene Goo make their decisions in round two, followed by YA author Nina LaCour crowning the Best YA adaptation this week. Catch those pieces here!
____________________
More Adaptation Talk
Cheap Reads!
Grab these books while they're on sale and have yourself a merry reading season to wrap up 2018 and begin 2019. I've included a big range so you can pick and choose or, well, just treat yourself!
Prices are current as of Tuesday, December 18.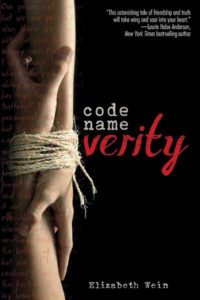 Code Name Verity by Elizabeth Wein is a mere $2.
If you're here for some witchy fun based on a beloved Halloween movie, you might like Hocus Pocus and The All-New Sequel. $2.
Want a creepy, twisty read? Nova Ren Suma's The Walls Around Us is $2.
A #MeToo story set in college, Maria Padian's Wrecked is a must-read. $2.
Jessica Spotswood's fantastic anthology about girls through history, The Radical Element, is $3.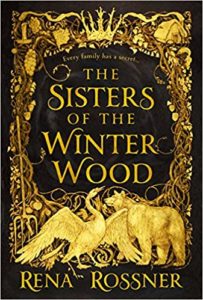 Did you read Monday's Not Coming by Tiffany D. Jackson? This story about black girls who've gone missing — based on real events — is $2.
This book cover is just beautiful. The Sisters of the Winter Wood by Rena Rossner is $3.
Zoraida Cordova's Labyrinth Lost is just under $4. This one is on my winter break TBR!
____________________
Shameless self-promotion time! I'm giving away copies of my two anthologies Here We Are and (Don't) Call Me Crazy on Instagram. Click over and follow the simple directions to be entered, and yes, it's worldwide!
— Kelly Jensen, @veronikellymars on Instagram and Twitter.