Hello and welcome to another Monday! It's the start of another week full of reading and book news. Who else is getting itchy to turn over the calendar and start tracking a new year of reading? It's almost time! I have set wild reading goals for 2019, and can't wait to get started. TWO MORE WEEKS. For now, I hope you are reading something wonderful. Enjoy your upcoming week, be kind to yourself as well as others, and remember that I love you and I like you. – xoxo, Liberty
"Book Radar" is sponsored by Book Riot's 10 Best Nonfiction Books of 2018 Giveaway.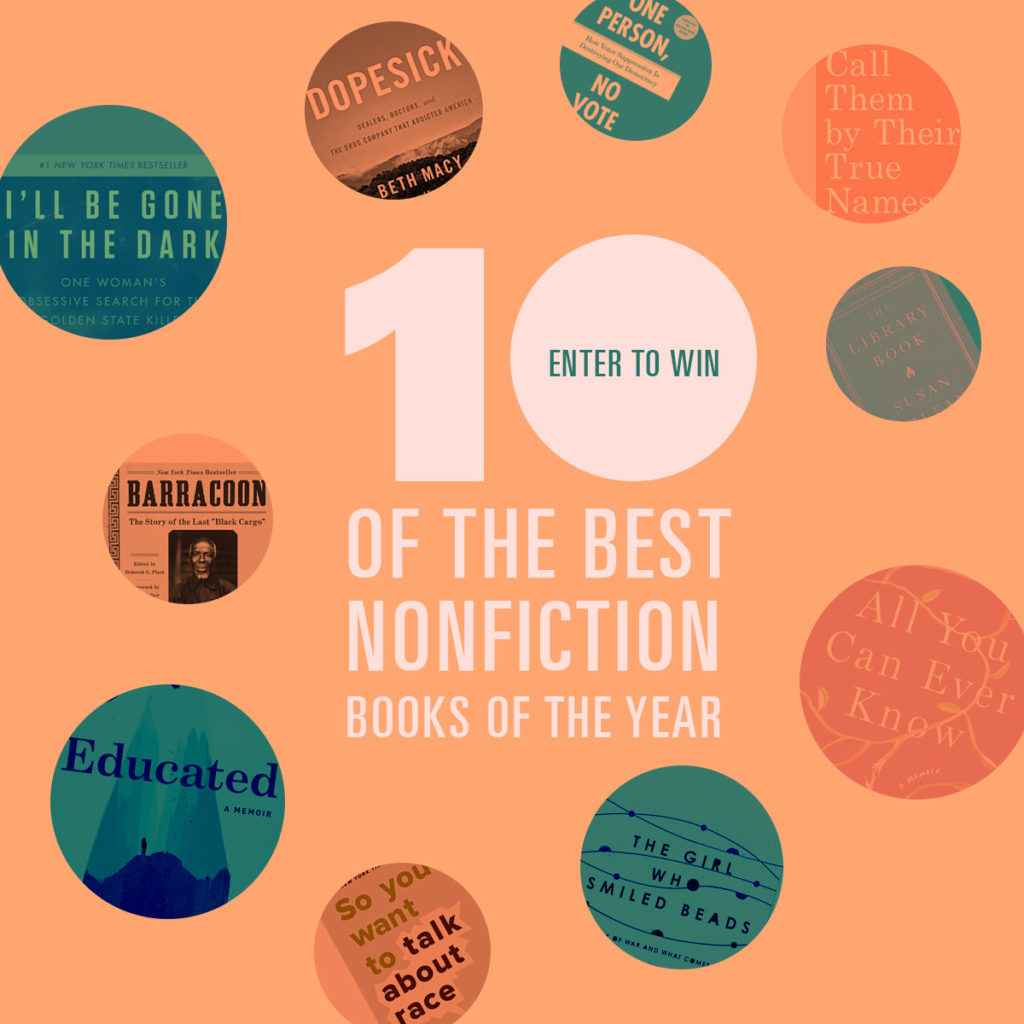 ---
Here's this week's trivia question:  How many publishers rejected the manuscript of the first Harry Potter book before it found a home? (Scroll to the bottom for the answer.)
Deals, Reals, and Squeals!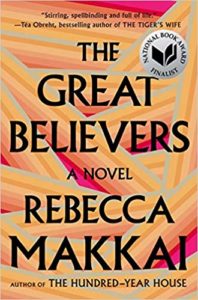 Amy Poehler is turning The Great Believers into a television series.
Roxane Gay announced a new comic, about master thieves in Chicago.
Alice Sola Kim's short story Mothers, Lock Up Your Daughters Because They Are Terrifying is being adapted.
Tegan and Sara are publishing a memoir.
And so is Cher!
Alyssa Milano is writing an activism-themed children's book series.
John le Carré has a new novel coming in 2019.
Tracy Morgan is publishing a cookbook.
Issa Rae has signed a deal to help promote diverse writers.
David Kushner signed a deal with Hulu.
Let It Snow by John Green, Maureen Johnson, and Lauren Myracle, will be adapted into a film.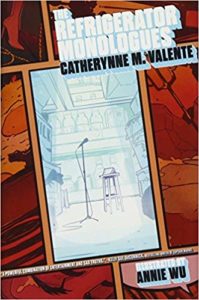 Catherynne M. Valente's The Refrigerator Monologues is being turned into a series.
Jesmyn Ward to make middle grade debut.
My Dark Vanessa looks to be the biggest debut of 2019.
A documentary about Claudia Kishi from The Baby-Sitters Club is on its way.
Snoopy, Charlie Brown and the rest of the Peanuts gang are coming to Apple.
Kelly Sue DeConnick and Matt Fraction signed an adaptation deal for several works.
And this isn't new news, but it's new to me, and I AM EXCITE. Apparently there's going to be a Tailchaser's Song animated movie??? (Wikipedia says it's coming in 2018, but as the year is almost over and the IMDb page hasn't been updated since 2017, I'm guessing not. But still! Maybe next year!)
Cover Reveals
Swoon Reads has the cover reveal of If It Makes You Happy by Claire Kann. (Swoon Reads, June 4, 2019)
Here's the reveal of the fourth book in JY Yang's Tensorate series: Ascent to Godhood. (Tor.com, July 30, 2019)
Sneak Peeks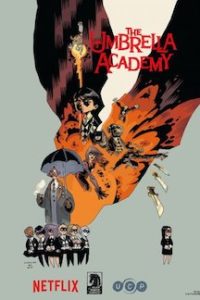 SO EXCITED FOR THIS: Here's the first trailer for The Umbrella Academy on Netflix.
And the first US trailer for the documentary Becoming Astrid, about Astrid Lindgren, author of Pippi Longstocking.
And here's the first trailer for The ABC Murders, with John Malkovich as Hercule Poirot.
Here's the first trailer for Netflix's Marie Kondo show.
Book Riot Recommends 
At Book Riot, I work on the New Books! email, the All the Books! podcast about new releases, and the Book Riot Insiders New Release Index. I am very fortunate to get to read a lot of upcoming titles, and learn about a lot of upcoming titles, and I'm delighted to share a couple with you each week so you can add them to your TBR!
I have been behind in my reading the last couple weeks (and many of you know why and thank you for the love.) So I haven't read anything new to share with you today. But! I have the next two weeks to catch up, so WATCH THIS SPACE!
Excited to read: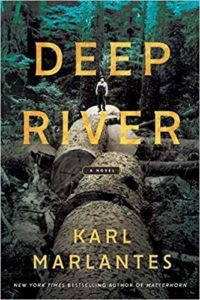 Deep River by Karl Marlantes Atlantic Monthly Press (July 2, 2019)
I AM SO EXCITED. I had no idea this novel was a thing that was happening, so I flapped my Muppet arms so hard when I saw it, I practically levitated. I am a HUGE fan of his last novel, Matterhorn, and this one is even bigger!
What I'm reading this week.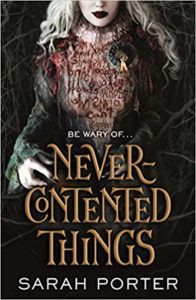 Never-Contented Things: A Novel of Faerie by Sarah Porter
Heresy by Melissa Lenhardt
Ruse by Cindy Pon
The Sasquatch Hunter's Almanac by Sharma Shields
The Unlikely Adventures of the Shergill Sisters: A Novel by Balli Kaur Jaswal
And this is funny.
Kit Harington's How To Train Your Dragon audition tape.
Trivia answer: Twelve. And they must still be kicking themselves.
You made it to the bottom! Thanks for reading! – xo, L