Hello mystery fans! Fellow Rioters brought to my attention that Pushing Daisies is now streaming on Amazon Prime. I'm not sure this show has ever streamed anywhere before, which is a shame because it is purely delightful, creative, fun, and filled with great mysteries! Plus, Lee Pace! So if you've never seen it before, or need a rewatch like I always need, the complete 2 seasons are streaming.
---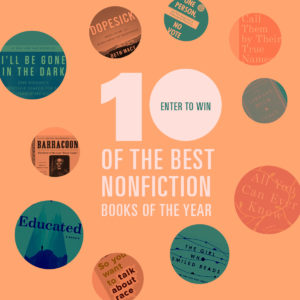 Sponsored by Book Riot's 10 Best Nonfiction Books of 2018 Giveaway. We're giving away ten of our favorite works of nonfiction of the year! Click here to enter.
---
From Book Riot And Around The Internet
You can read the first two chapters of JoAnn Channey's As Long As We Both Shall Live (January 15) now! I can't say it enough: this thriller should be the thriller of 2019, and you want to read it before everyone is talking about it!
Amanda was a guest on On Point The Year In Books: Taking A Look At The Top Titles Of 2018 and she talked about one of my favorite mysteries.
Rincey and Katie did an episode of Read or Dead where they answered listeners recommendation requests.
I asked Rioters what their favorite 2018 mystery, thrillers, and true crime reads were and they told me!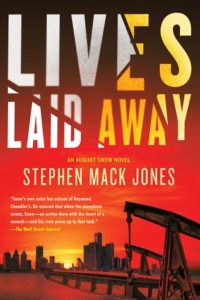 Beaten, but Never Beat: PW Talks with Stephen Mack Jones –author of August Snow; Lives Laid Away.
So we sat down with Gabino to talk about his new book, Coyote Songs, and how his barrio noir is leading an influx of great indie lit about the immigrant experience.
9 Holiday Mysteries & Thrillers For Readers Who Prefer Their Mistletoe With A Side Of Murder
News And Adaptations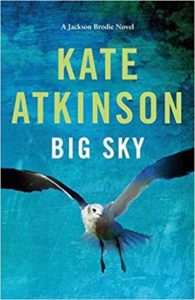 Doubleday Books announced that the fifth book in the Jackson Brodie series is coming out in 2019: Big Sky by Kate Atkinson
Roxane Gay announced she has an upcoming crime graphic novel: "My next comic is called The Banks, three generations of black women who are master thieves in Chicago. Their mantra: steal smart, right a wrong."
Kindle Deals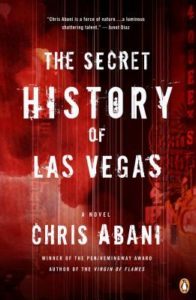 The Secret History of Las Vegas by Chris Abani is $4.99 and if you like dark literary mysteries snatch this up real quick it's the only time I've seen it on sale! (Review) (I don't remember the specific trigger warnings but this was dark–like humanity has been evil throughout history and still is dark.)
If you're looking for a suspenseful "who did I marry?" Undertow by Elizabeth Heathcote is $2.99 (Review) (TW rape)
Watch Now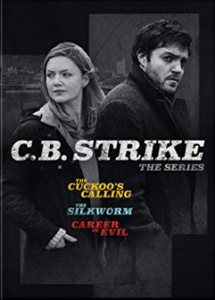 C.B. Strike, the series adaptation of Robert Galbraith's (J.K. Rowling) PI series Cormoran Strikes, is now out on DVD. You can watch the trailer here.
Browse all the books recommended in Unusual Suspects previous newsletters on this shelf. And here's an Unusual Suspects Pinterest board.
Until next time, keep investigating! And in the meantime, come talk books with me on Twitter, Instagram, and Litsy–you can find me under Jamie Canavés.
If a mystery fan forwarded this newsletter to you and you'd like your very own you can sign up here.