Happy December, nonfiction lovers! Now that we're in the last month of the year (how on earth did that even happen?), it finally seems like the right time to start thinking about my favorite books of 2018 to share in an upcoming newsletter.
I'd also like to hear what books you all have loved this year. Send an email to kim@riotnewmedia.com or share your favorite with me on Twitter @kimthedork and I'll round them all up in the last newsletter of 2018.
---
True Story is sponsored by CEO of the Girl Scouts, Sylvia Acevedo's Path to the Stars, a memoir for middle graders.
A meningitis outbreak in their underprivileged neighborhood left Sylvia Acevedo's family forever altered. As she struggled in the aftermath of loss, young Sylvia's life transformed when she joined the Brownies. The Girl Scouts taught her how to take control of her world and nourished her love of numbers and science. With new confidence, Sylvia navigated shifting cultural expectations at school and at home, forging her own trail to become one of the first Latinx to graduate with a master's in engineering from Stanford University and become a rocket scientist at NASA's Jet Propulsion Laboratory.
---
With that, on to some bookish news and new books!
Bookish News!
Goodreads has announced the winners of this year's Goodreads Choice Awards. The winners in the various nonfiction categories are not particularly surprising, but all good picks (in my humble opinion):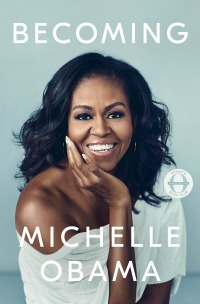 It's finally official! Michelle Obama's Becoming is the best-selling book of 2018, selling more than 2 million copies in the first two weeks of publication. The other nonfiction title in the running for that honor was Fear: Trump in the White House by Bob Woodward.
The Washington Post's collection of 50 notable works of 2018 nonfiction is a great list that includes a good mix of serious and not-so-serious titles from the year.
History Today has gathered a list of the best history books of 2018 (chosen by a group of historians). There might be something interesting on the list for you!
Zora Neal Hurston's recently-discovered book, Barracoon will be adapted as a limited television series by Lionsgate and Freedom Road Production, Common's company. The book is the story of Cudjo Lewis, the last known survivor of the Middle Passage.
New Books!
Publishing gets pretty quiet through December, but there are still a few new titles that are worth noting this month.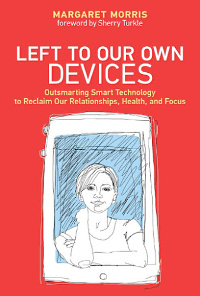 Left to Our Own Devices by Margaret Morris – Books about better living with digital devices are one of my secret loves. I've been reading this one for the last week, and so far it's really surprising. Margaret Morris, a psychologist and app creator, is looking creative ways that technology can help us build connections. But she's looking beyond just our phones and computers to things like smart lights to augmented reality. It's an academic book, but interesting so far.
Kitchen Yarns by Ann Hood – Is there a better way to close out the year than with essays on food? I think not. In this collection, author Ann Hood her life-long love of food and how food has played a role throughout her life, from childhood to marriage to divorce to remarriage. This sounds just lovely.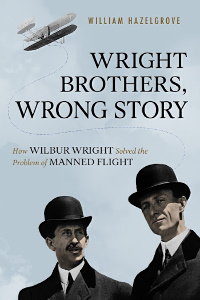 Wright Brothers, Wrong Story by William Hazelgrove – I wouldn't have expected to be intrigued by a book about the Wright Brothers, but this title deeply amuses me. In this book, William Hazelgrove explores how "two misanthropic brothers who never left home, were high-school dropouts, and made a living and bicycle mechanics" became the first men to fly. The book also argues that the brother we should mostly credit is Wilbur, and how that's not been the case. It sounds like a good yarn for a cold day.
And with that, let's roll into the weekend! Don't forget to send me your favorites of 2018 for a round up later in December. You can find me on Twitter @kimthedork, on email at kim@rionewmedia.com, and co-hosting the For Real podcast here at Book Riot!