Welcome to December, Audiophiles! It's the first newsletter of the month so you know what that means: time for new releases! Let's get right to it then- the less I yammer on, the more time you have to listen.
---
Sponsored by Book Riot's 10 Best Nonfiction Books of 2018 Giveaway.
We're giving away ten of our favorite works of nonfiction of the year! Click here to enter.
---
Pero first: a giveaway! Enter here to win an audiobook prize pack!
New Releases: December 2018
Milkman by Anna Burns, narrated by Brid Bennan (release date 12/04/2018)
Eek! I have been dying to get my hands on this bad boy since it won the Booker prize winner back in October. Set in the 70s in an unnamed city in Northern Ireland, it's about an 18-year-old girl referred to only as "middle sister" who is coerced into a relationship with an older paramilitary known as the milkman. The publisher's summary called it "a story of the way inaction can have enormous repercussions, in a time when the wrong flag, wrong religion, or even a sunset can be subversive." I needs dis.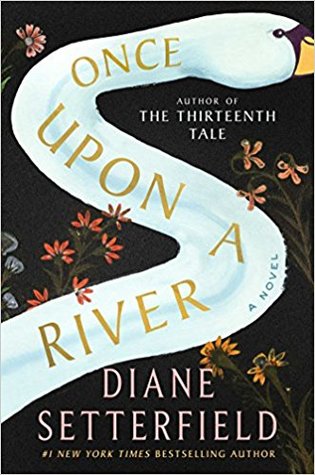 Once Upon A River by Diane Setterfield, narrated by Juliet Stevenson (release date 12/04/2018)
Finally! It's happened to me! A new book from the woman who brought us The Thirteenth Tale is here!! On a dark night in an inn on the Thames, the locals are sitting around telling stories when a stranger bursts in the door badly hurt and holding the lifeless body of a little girl. Then hours later, that little girl is decidedly not dead and everyone is like WTF? Atmospheric English setting? Check. Folklore, magic, and myth? Double check. I. can't. wait.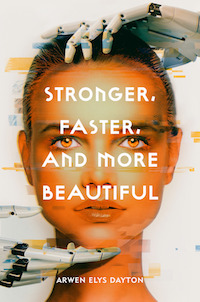 Stronger, Faster, and More Beautiful by Arwyn Elys Dayton, narrated by Michael Crouch, Karissa Vacker, and Brittany Pressley (release date 12/04/2018)
This title sounds all kinds of awesome weird! It's comprised of six tales that explore the ethics of medical and scientific human modification. It sounds like a mashup of Divergent, The Twilight Zone and Black Mirror. So much yes.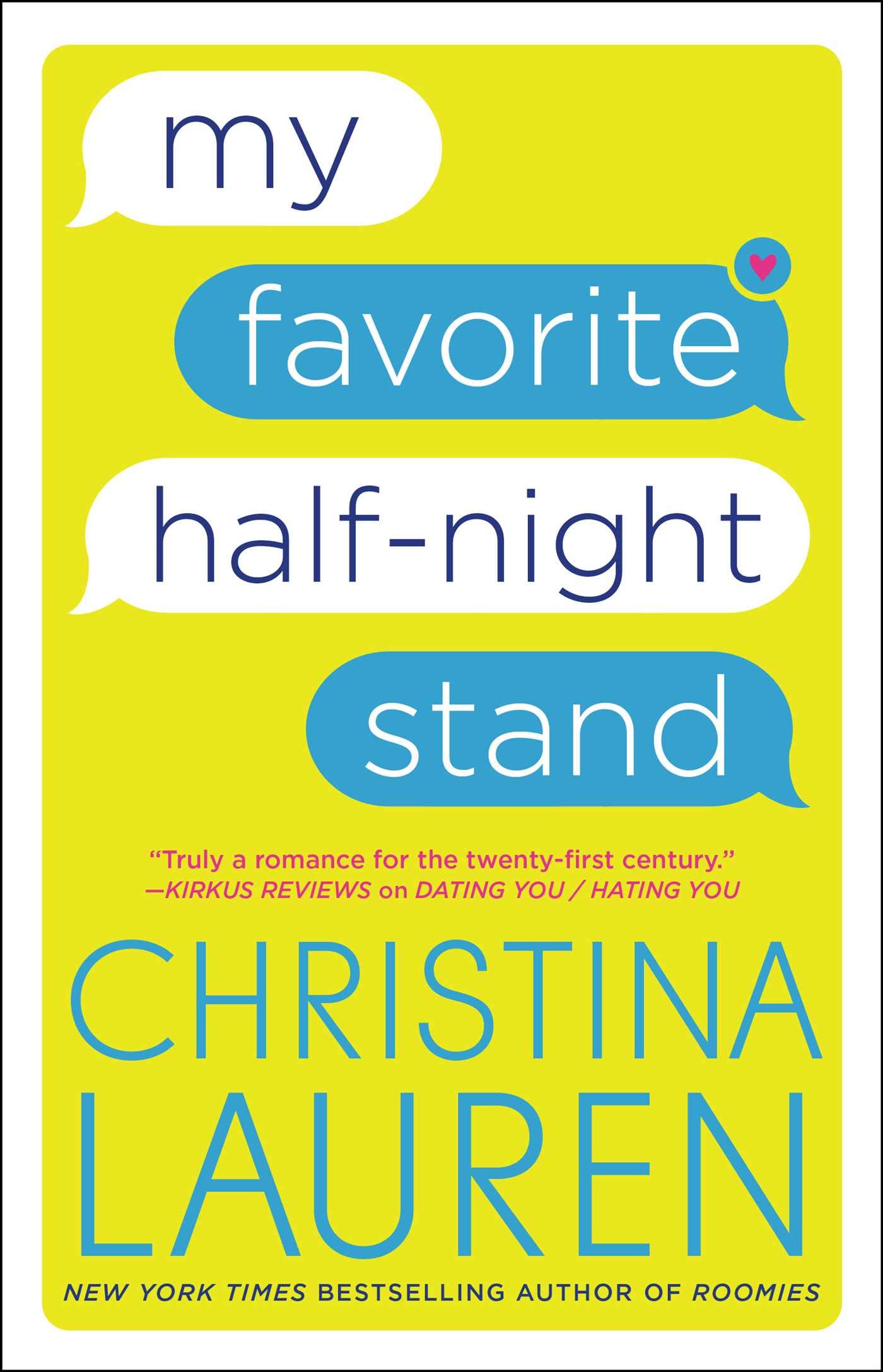 My Favorite Half-Night Stand by Christina Lauren, narrated by Shayna Thibodeaux and Deacon Lee (release date 12/04/2018)
Female-serial-killer expert (#Ichosethewrongjob) and professor Millie is great at the forensic analysis thing but not so great with people and dating. When she and some her colleagues make a pact to find plus-ones for a work party on dating apps, Millie and one the guys in that circle o' friends end up hooking up with each other for a seriously steamy half night o'fun. They decide they're better off as friends and keep their romp a secret, going ahead with Operating Dating App to find gala baes instead. Pero online dating is a cesspool for women and also there are feelings, so….I think I see where this is going and I'm in.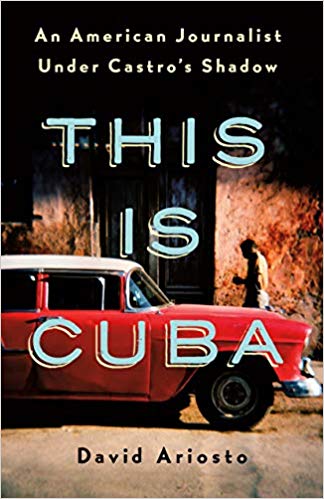 This is Cuba: An American Journalist Under Castro's Shadow by David Ariosto, narrated by the author (release date 12/11/2018)
I am a little bit beguiled by the very idea of Cuba – its culture, its soul, its complicated history. I'm traveling there next year and have been looking forward to this book in anticipation, wherein author Daviod Ariosto finds that "…beyond the classic cars, salsa, and cigars lies a country in which black markets are ubiquitous, free speech is restricted, privacy is curtailed, sanctions wreak havoc, and an almost Kafka-esque goo of Soviet-style bureaucracy still slows the gears of an economy desperate to move forward." Still Cuba is changing, albeit slowly and in not-so-simple ways. I can't wait to get to know Cuba a little bit better both in person and in my ear buds.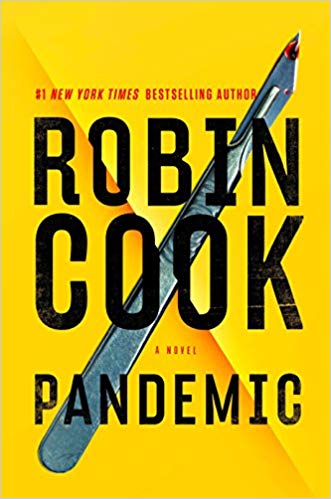 Pandemic by Robert Cook, narrated by George Guidall (release date 12/11/18)
A healthy young woman in New York City collapses on the subway and dies upon reaching the hospital, and her case is giving veteran medical examiner Jack Stapleton some very unpleasant deja vu. In the autopsy he discovers that the woman had a heart transplant and that  her DNA matches that of the transplanted heart. Whaaat? More people begin to drop dead as he tries to figure out what TF is happening and finds himself confronting the ugliness of the organ transplant market. This is all happening on the 100th anniversary of the influenza pandemic of 1918, which we are of course observing in real life. Yikes.
Influenza: The Hundred Year Hunt to Cure the Deadliest Disease in History by Dr. Jeremy Brown, narrated by Holter Graham (release date 12/18/18)
Yeah, another flu book. What can I say, it's flu season! Heh heh heh. *slaps leg, is way too proud of self*. This one is non-fiction and sounds terrifying compelling: an exploration of the flu virus on the 100th anniversary of the pandemic of 1918 that asks a lot of tough questions: should you get the flu shot? Are we ready for the next pandemic? Is another outbreak inevitable? Double yikes.  
Half of What You Hear by Kristyn Kusek Lewis, narrated by Candace Thaxton (release date 12/31/18)
This sounds like the perfect mix of the juicy drama of Big Little Lies and the small-town gossip of a cozy mystery. Former White House employee Bess Warner has been forced to leave her job under a cloud of scandal and decides she's ready for a simpler life. She and her family pack up and head for her husband's quaint little hometown, but her new neighbors aren't too jazzed to see someone new moving in. When Bess is approached with the opportunity to write a puff piece about one of the town's most famous residents, she begins to understand that this town is rife with gossip and secrets of its very own.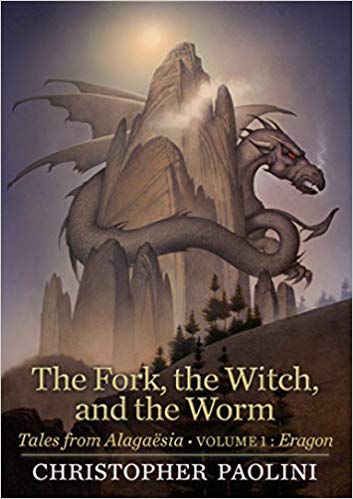 The Fork, the Witch and the Worm by Christopher Paolini, narrated by Gerard Doyle (release date 12/31/18)
This family-friendly listen is brought to you by the author of the beloved Inheritance Cycle tetralogy, set a year after Eragon has departed Alagaësia in search of a place to train the next generation of Dragon Riders. "Then a vision from the Eldunarí, unexpected visitors, and an exciting Urgal legend offer a much-needed distraction and a new perspective." I've been meaning to read Christopher Paolini forever! Looks like I'd better get on it.
From the Internets
The Penguin's Picks – It's the most audi-ful tiiiiime of the year, all the best book lists flowing and everyone going, "Hey listen to theeeeese"… If you haven't abandoned me for that lame little remix, check out Penguin Random House's picks for best audiobooks of the year. 
Over at the Riot
A List of One's Own – It's the most audi-ful tiiiiime of the…. just kidding. It really is though! Here's the Riot's very own list of the year's best audiobooks.
New Ears Resolutions – It's New Ears Resolution Week! As 2018 draws to a close, it's time to consider what we each want the new year to look like. To help kickstart the New Year's Resolution/goal-setting mindset, we taking time this week to talk new year/new you strategy and how audiobooks are part of the plan!
Here are just a few of the awesome posts up now.
---
Thanks for hanging with me today! Shoot me an email at vanessa@riotnewmedia.com with audiobook feedback & questions or find me on Twitter and the gram @buenosdiazsd. Sign up for the In The Club newsletter for book club tips & tricks and watch me booktube every Friday too!
Also… word on the street is that SOMEONE you know ehhemitsmeehhem will be hosting the 2019 Read Harder Podcast, an exclusive pod for members of Book Riot Insiders. It's probs a good time to get in on that, ya know?
Stay bad & bookish, my friends.
Vanessa