Welcome to In The Club, a newsletter of resources to keep your book group well-met and well-read.
Go, go, go, go go, go, go, shawty
It's a new year
We gon' read up like it's a new year
We so gon' read harder like it's a new year
And we gon' blow this TBR up in the new year!!
You can find us in the club… of books so there's no snubs
Look buddy we got the blurbs if you're into bookish plugs
We're into reading ARCs from the big and the indie pubs…
So you wanna join this club? Well bring it in for a hug!
Feliz Año Nuevo and welcome to our first club newsletter of 2019! I'm back in action and here to remind you all that 50 Cent ain't got nothin' on us. Nothin', I say!! If you haven't abandoned me yet for that extended remix of our club anthem, you're a true friend. I'm excited for all that this year has to bring and to get all up in the club with you fine people.
So: leeeeeet's gooooo!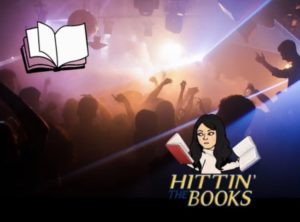 Album droppin' in 2019.
---
This newsletter is sponsored by Strangers in Budapest by Jessica Keener, new in paperback from Algonquin Books.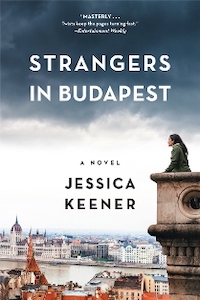 From celebrated novelist Jessica Keener comes the stirring, suspenseful novel Strangers in Budapest. When a young American couple, Annie and Will, move to Budapest shortly after the fall of the Communist regime, they have high hopes for their future in the enigmatic city. But Annie soon finds herself enmeshed in a stranger's plan to avenge his daughter's death. What Annie does not anticipate is that in helping him she will become enmeshed in a dark and deadly conflict that will end in tragedy and a stunning loss of innocence.
---
New Year, New Goals
In the spirit of new beginnings, I'd like to start us off with a quick list of resolutions for the new year. Don't worry, nothing too heavy here. Just some stuff to keep in mind to help us all lead our best reading lives.
1. Have fun in the club – We read for many reasons: entertainment, education, self-improvement, to master the witchcraft and spells for removing calories from cheese and making hair impervious to frizz. Whatever your inspiration, let's all agree that book club should be fun and reading a thing of joy.
Tip: Ignore the pressure to only read just what you feel you "should." For example, I often talk to people whose book clubs always pick "serious," highbrow literary fiction because they feel like they sort of have to, and… that's pure crap! Life is short and there are too many books! If it sounds like a bore or isn't bringing you any happy (whatever it is), skip it.
2. Read with intent – Read the types of books you feel like, but don't forget to be thoughtful with your selections. Read books by marginalized voices, even if it means doing a bit o' research.
Tip: Use our Read Harder challenge as a guide! It will help ensure that your reading is diverse and inclusive, and you may just discover the book(s) you didn't know you needed.
Tip 2.0: The first episode of the 2019 Read Harder podcast will air on January 8th! Every couple of weeks, my co-host Tirzah Price and I will provide recommendations to fulfill each of the 24 tasks. The pod is available exclusively to Book Riot Insiders, so join up if you haven't already. Start your free two week trial here.
3. If It Ain't Working, Bounce – Sometimes the book group you're in just doesn't feel right. Susan never reads the book, your group only picks stuff by straight white men, or no one can ever get their sh*t together to meet up on time. Whatever the reason, ditch the club if it's no longer serving you.
Tip: Find another book group – check your local library or indie bookstore to see if they have any going, or check apps like MeetUp. You could also just be a badass and make your own.
That's it for resolutions. Now go forth, read, and be well.
---
Real Life Bad Bitches – "A few of my new friends in L.A. have this little book club they call The Bad Bitches Book Club, where we read books written by bad ass authors. I loved this idea and the book they were reading was The Fifth Season by N.K. Jemisin, so you know I'm in that club." A. Where do I sign up for the Bad Bitchery? B. Read all about one Rioter's recent return to IRL book clubs.
What the Club Taught Me – Many a life lesson is often learned in book club. Rioter Laura shares what she learned – the good, the bad, and the bookish – in her club experience.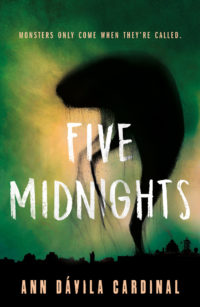 New Year, New Books – 2019 is already set to bring so many fantastic books into the world! We're getting new Angie Thomas, Elizabeth Acevedo AND an anthology edited by Ibi Zoboi… we are not worthy! Check out Bustle's list of titles to plan around for book club. I'm super pumped for Five Midnights by Ann Dávila Cardinal. Boricua mythology + murder mystery = so much OMG (oh my gatos, obviously).
---
Thanks for hanging with me today! Shoot me an email at vanessa@riotnewmedia.com with your burning book club questions or find me on Twitter and the gram @buenosdiazsd. Sign up for the Audiobooks newsletter, get it on the Read Harder podcast, and watch me booktube every Friday too.
Stay bad & bookish, my friends.
Vanessa
More Resources: 
– Our Book Group In A Box guide
– List your group on the Book Group Resources page