This edition of Today In Books is sponsored by Wildcard by Marie Lu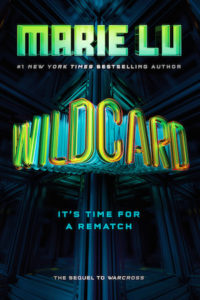 ---
In Delightful News
Paige Thomas, a Boise Public Librarian, has been hiding notes inside books waiting to be checked out. The notes are positive and kind–the type of thing to brighten your day when you find it in your book–as part of her #guerrillakindnessBPL project.
Trailer: Netflix's Indian original series, Selection Day
Based on Booker Prize winner Aravind Adiga's 2016 novel Selection Day, Netflix's new coming-of-age tale will premier December 28. You can see the trailer here.
Protestors Trying To Stop Airport Being Renamed After Neruda
(TW rape) Chile's busiest international airport may be renamed in honor of Chilean poet Pablo Neruda. But many feel this would be a mistake, and send a wrong message, since Neruda described a time he raped a maid in his memoir. "There is no clear reason to rename the airport, and it is happening at a time when women are only beginning to dare denounce their abusers," said Karen Vergara Sánchez.