Welcome to another Monday, readers! Today's newsletter is going to be a brief one. It was Thanksgiving last week, and with the holidays coming up, there's not too much bookish news. But I still wanted to share a few things with you, because I like our time together. I love being able to share my love of books with you. (My cats certainly don't appreciate it.) Enjoy your upcoming week, be kind to yourself as well as others, and remember that I love you and I like you. – xoxo, Liberty
---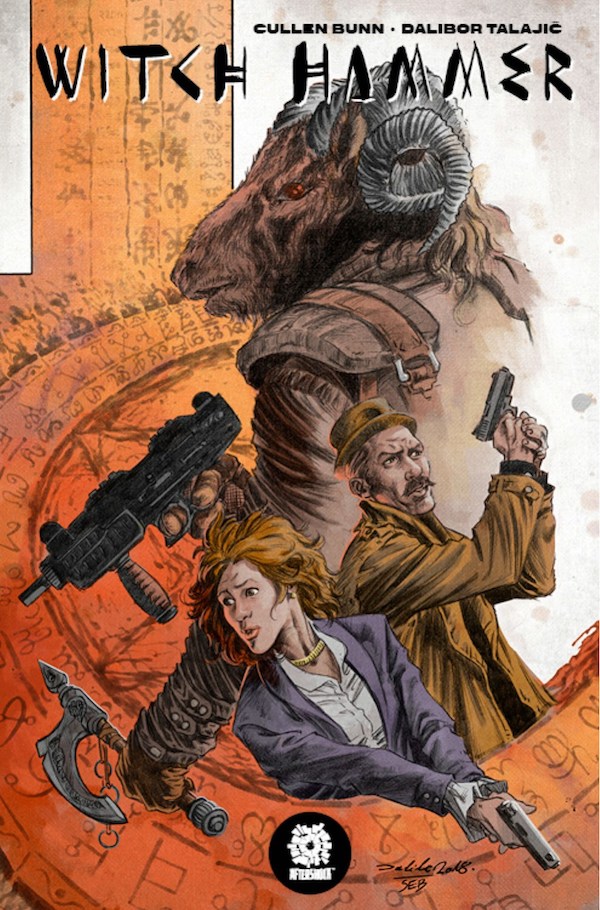 Sponsored by AfterShock Comics
Witch. The word conjures images of hags in black robes and crooked hats, standing over cauldrons of bubbling brew. But witches are among us, and we do not realize it. They are our friends and neighbors. They are our family members. They are our idols. And someone is murdering them.
---
Deals, Reals, and Squeals!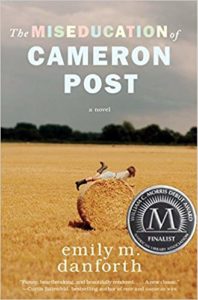 The Miseducation of Cameron Post author Emily M. Danforth has a new novel coming!
Beverly Jenkins revealed the cover for Rebel. (Avon, May 28, 2019)
Here's the full list of contributors for the new Scary Stories to Tell in the Dark!
Classic Afrofuturistic novel about a bisexual vampire, The Gilda Stories, is being developed for TV.
A musical version of True Blood may be on its way.
Here's Dolly Parton's new video for "Girl in the Movies" from Dumplin'.
George R.R. Martin talked to EW about his new Game of Thrones book, Fire & Blood.
And the reveal of the beautiful cover for Spin the Dawn by Elizabeth Lim. (Knopf Books for Young Readers, July 30, 2019)
Book Riot Recommends 
At Book Riot, I work on the New Books! email, the All the Books! podcast about new releases, and the Book Riot Insiders New Release Index. I am very fortunate to get to read a lot of upcoming titles, and learn about a lot of upcoming titles, and I'm delighted to share a couple with you each week so you can add them to your TBR!
Loved, loved, loved:
No Exit: A Novel by Taylor Adams
This thriller STRESSED. ME. OUT. and I loved it! It's a really intense read from start to finish, about a college student stranded in a remote rest stop with with four strangers during a blizzard. On a trip out to her car, she accidentally discovers a young girl locked in a van. Which of the strangers owns the van? And what should she do? There's no phone, no way of leaving, no weapons. Should she try and free the girl and risk getting everyone else killed? Or wait until the roads are clear and go for help, possibly letting the kidnapper escape? Her choice brings on non-stop action and suspense!
Excited to read: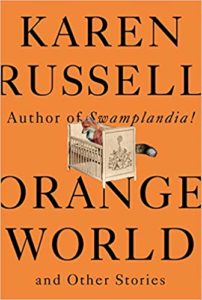 Orange World and Other Stories by Karen Russell
In all the excitement of new book announcements and the holidays, the fact that there's a new Karen Russell story collection coming in six months almost slipped by me. ALMOST. Also, the world needs more books with 'orange' in the title. (Knopf, June 18, 2019)
What I'm reading this week.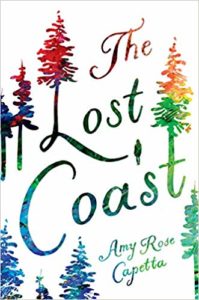 The Lost Coast by Amy Rose Capetta
On Earth We're Briefly Gorgeous by Ocean Vuong
These Witches Don't Burn by Isabel Sterling
The Embalmer by Anne-Renée Caillé and Rhonda Mullins
Battlepug: The Compugdium by Mike Norton (Author, Artist), Allen Passalaqua (Artist), David Dunstan (Artist)
And this is funny.
Rakesh Satyal always brings the A+ material.
You made it to the bottom! Thanks for reading! – xo, L