Happy Tuesday, book lovers! It's an amazing day if you love books (which I'm assuming you do, since you're reading this.) Michele Obama's memoir is out today, as is the fancy edition of Bingo Love, a new George Saunders story, Jeff Tweedy's memoir, and much, much more. There's even a new Jonathan Franzen, if he's your jam. I'm going to share a few of my favorites below, and you can hear about more exciting new reads on this week's episode of the All the Books! Rebecca and I talked talked about Crave, A Ladder to the Sky, Insurrecto, and more great books.
---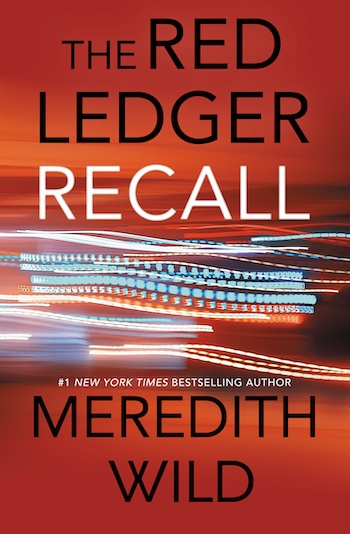 Sponsored by Waterhouse Press
The second I spared Isabel's life, everything changed. I used to deal in death wishes. Now the instinct to protect her charts the course. Because every time I turn away from her, something turns me back. Isabel's learning to hold her own, but nothing can prepare her for the life I'm being called back into. With a long road ahead of us, I won't make promises I can't keep. She can barely accept the dark deeds of my past―a bloody history spelled out in a ledger she's more preoccupied with than I'd like. When an old associate sets a dangerous plan in motion, I can't hide who I really am. And there's no turning back…
---
Empire of Sand (The Books of Ambha) by Tasha Suri
This was the escapism I was so desperately craving, a wildly imaginative fantasy novel about a young woman who doesn't really fit in anywhere as the illegitimate daughter of a governor and an outcast. She is forbidden to practice the magic of her nomadic people, and must hide her attempts to teach it to her sister, lest she draw the emperor's attention. The world-building in this book is outstanding! I loved this novel of magic and rebellion.
Backlist bump: The City of Brass: A Novel (The Daevabad Trilogy) by S. A Chakraborty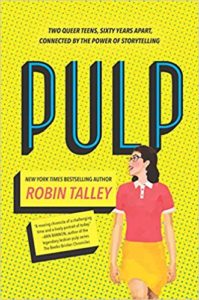 Pulp by Robin Talley
Ohhhhhhhh and how I adored this one! It's two time lines: one follows a young woman in 1955 who secretly writes lesbian pulp novels as a way to deal with her love for another woman. The other follows a high school student in 2017, who is writing her big senior project about lesbian pulp novels, and is searching out the identity of an author. Can you guess who that author is? Yep. This is an effortlessly charming and fantastic book.
Backlist bump: Echo After Echo by Amy Rose Capetta
Seventeen: A Novel by Hideo Yokoyama, Louise Heal Kawai (Translator)
Another engaging crime novel from Yokoyama! This one is about an air disaster in 1985, and a man who holds the key to a mystery surrounding the tragedy seventeen years later. I would not call Yokoyama's page-turners, but not in a bad way. Not at all! His writing is thorough and suspenseful, and his novels slowly build to remarkable conclusions.
Backlist bump: Six Four: A Novel by Hideo Yokoyama, Jonathan Lloyd-Davies (Translator)
That's it for me today – time to get back to reading! If you want to learn more about books new and old (and see lots of pictures of my cats, Millay and Steinbeck), or tell me about books you're reading, or books you think I should read (I HEART RECOMMENDATIONS!), you can find me on Twitter at MissLiberty, on Instagram at FranzenComesAlive, or Litsy under 'Liberty'!
Thanks so much for visiting me here each week! Y'all are the best.
xoxo,
Liberty