This edition of Today In Books is sponsored by Tor Teen, publisher of The Darkest Star by Jennifer L. Armentrout.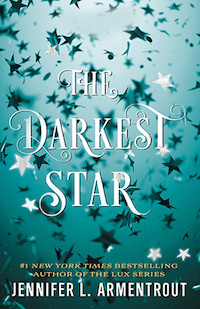 ---
Translators Are Getting Their Due
The Atlantic takes the occasion of the National Book Foundation's upcoming announcement of the first Translated Literature Prize to highlight the growing appreciation for the work that literary translators do.
Women Authors Are Over Half Of This Indie Bookstore
If you're ever in Singapore, stop by The Moon bookstore and peep their shelves. What makes their stock so noteworthy? Founders Sarah Naeem and Lee Jiaqian have made a deliberate attempt to diversify their shelves, and have wound up with a healthy representation of female authors.
Tom Hanks Held A Baby At The Portland Book Festival
The Portland Book Festival took place this weekend, and beloved actor Tom Hanks was a special guest. He was appearing as an author and his friends and family must be very proud of him, but what really matters is that he's proud of himself he brought a fussy baby onstage and you can see the adorable photo here. It's the one captioned, "Tom Hanks with a baby."