Hey YA readers: let's expand and celebrate the humans who need some more love in our world today (& beyond!)
---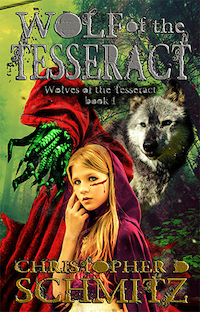 Sponsored by Wolf of the Tesseract by Christopher D. Schmitz.
Everything in Claire's life seemed perfectly normal, albeit charmed: an engagement to her high-school sweetheart, friends visiting from college, and an idyllic life in the sleepy northland. All of that changes when she is abducted by a shapeshifting hobo and whisked through a dimensional gate. The stranger claims nothing is what it seems, and that a powerful sorcerer believes she is the key to summoning his dark god. Will she run from her destiny forever, or can she claim the weapons of the mythic Architect King, and end the sorcerer's reign of terror?
---
Now, more than ever, we need to support writers who identify beyond the male/female gender dichotomy. Gender is not a dichotomy, and despite efforts to legislate it as so, humans have and always will define themselves as best fits their own experiences.
In honor of the breadth of life experiences YA authors bring to the table, here are a handful of those who identify as trans, as nonbinary, or as gender nonconforming. Their works span all genders within YA, and they feature genders and sexualities on every conceivable spectrum.
I've linked to each author's website, and I've highlighted one of their book titles below. Descriptions come from Goodreads.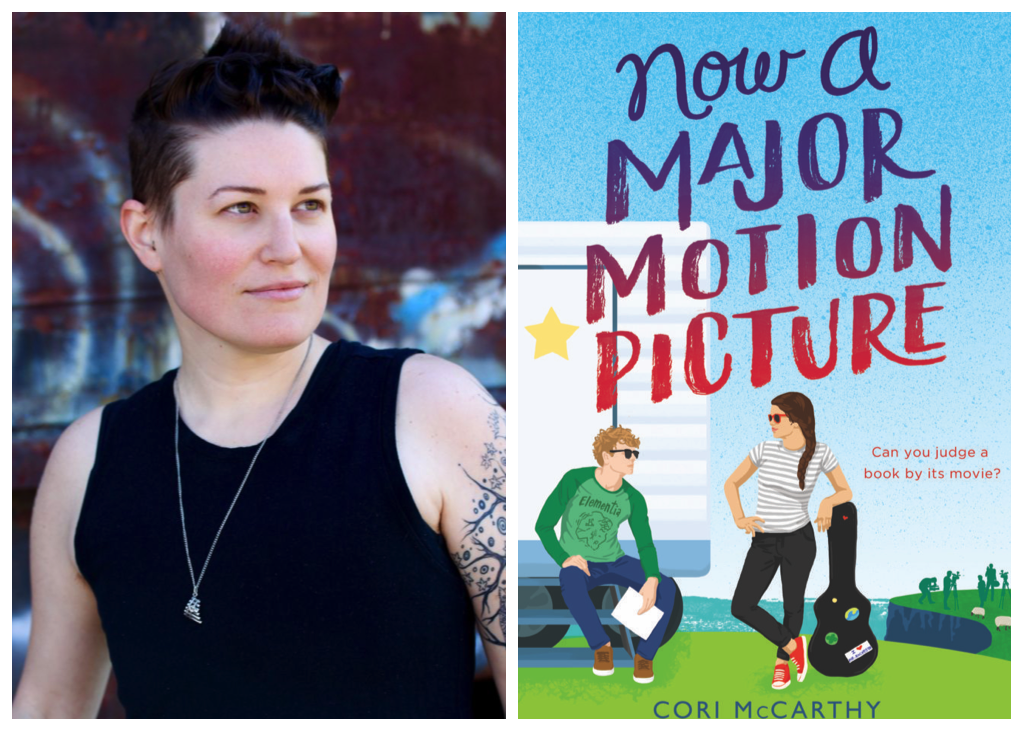 Unlike the rest of the world, Iris doesn't care about the famous high-fantasy Elementia books written by M. E. Thorne. So it's just a little annoying that M. E. Thorne is her grandmother—and that Iris has to deal with the trilogy's crazy fans.
When Iris gets dropped in Ireland for the movie adaptation, she sees her opportunity: if she can shut down production, the Elementia craze won't grow any bigger, and she can finally have a normal life. Not even the rascally-cute actor Eamon O'Brien can get in her way.
But the crew's passion is contagious, and as Iris begins to find herself in the very world she has avoided her whole life, she realizes that this movie might just be amazing…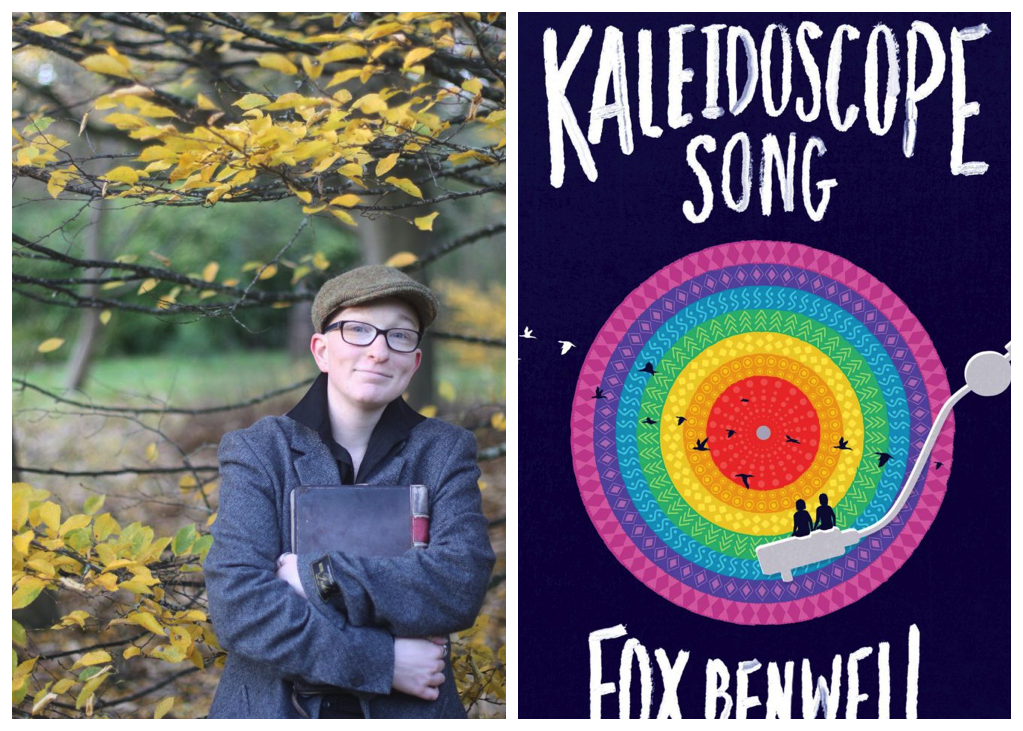 Fox Benwell delivers a harrowing and beautifully written novel that explores the relationship between two girls obsessed with music, the practice of corrective rape, and the risks and power of using your voice.
Neo loves music, and all she ever wanted was a life sharing this passion, on the radio. When she meets Tale, the lead singer in a local South African band, their shared love of music grows. So does their love for each other. But not everyone approves. Then Neo lands her dream job of working at a popular radio station, and she discovers that using your voice is sometimes harder than expected, and there are always consequences.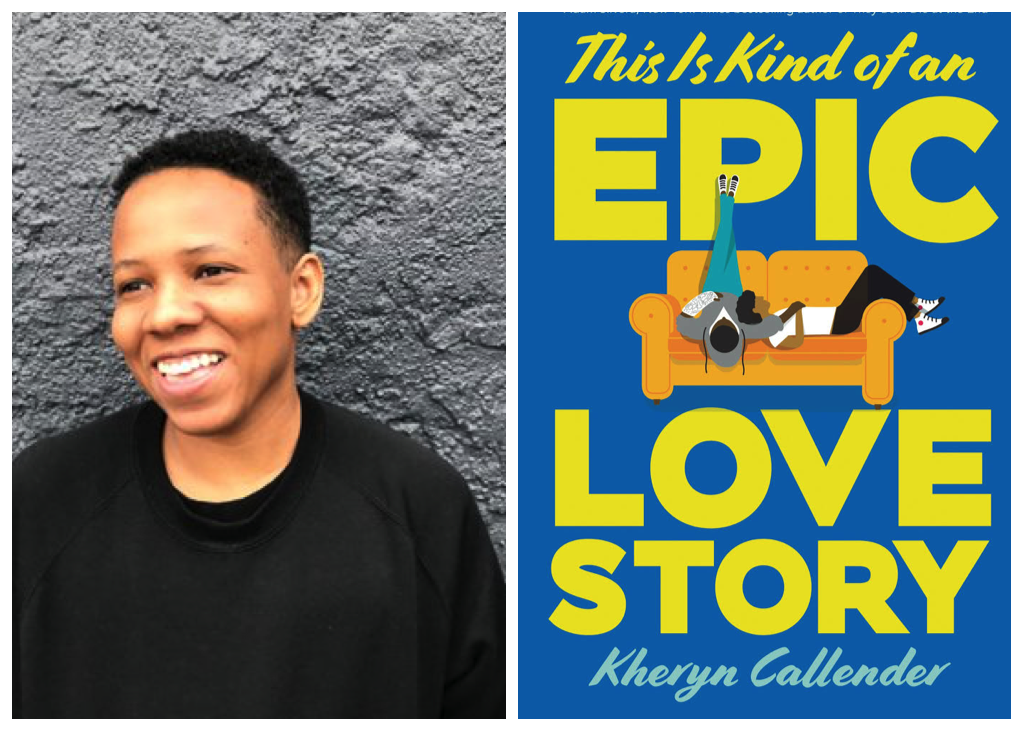 Nathan Bird doesn't believe in happy endings. Although he's the ultimate film buff and an aspiring screenwriter, Nate's seen the demise of too many relationships to believe that happy endings exist for real people.
Playing it safe to avoid a broken heart has been his M.O. ever since his father died and left his mom to unravel–but this strategy is not without fault. His best-friend-turned-girlfriend-turned-best-friend again Florence is set on making sure Nate finds someone else. And in a twist that is romcom-worthy, someone does come along: Oliver James Hernandez, his childhood best friend.
After a painful mix-up when they were little, Nate finally has the chance to tell Ollie the truth about his feelings. But can Nate find the courage to pursue his own happily-ever-after?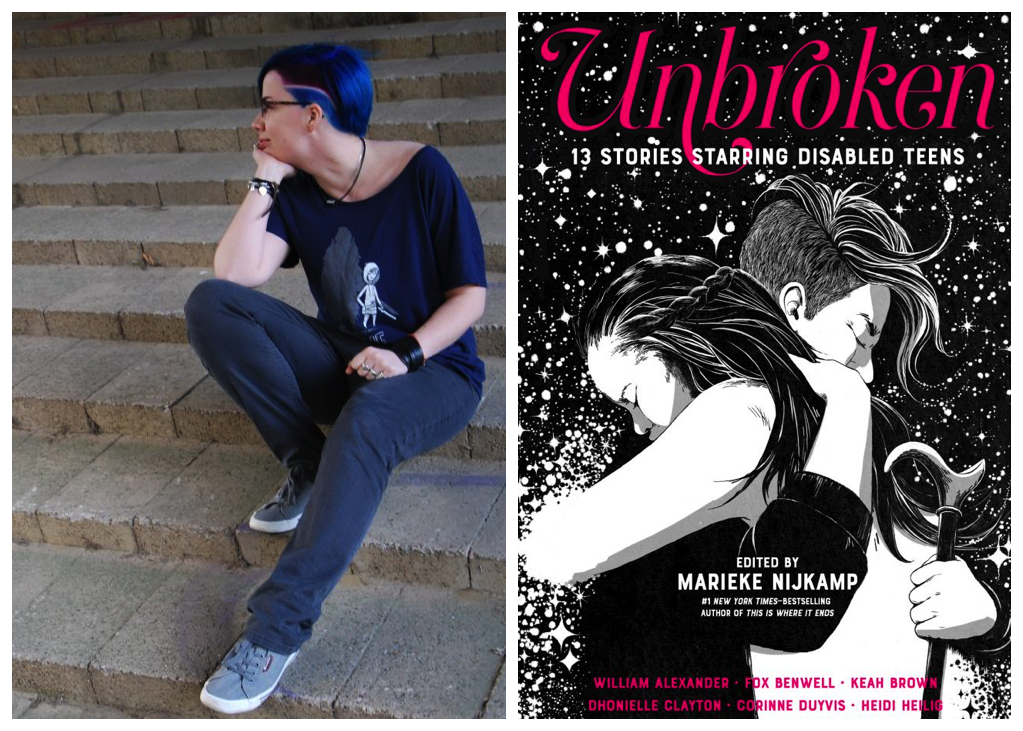 In this stunning anthology, #1 New York Times-bestselling author Marieke Nijkamp teams up with fellow disabled authors to create a collection of fictional stories that dispense with the tired, broken stereotypes–and reclaim narratives and identities.
By weaving together tales of interstellar war, an enchanted carnival, or a dating debacle, Unbroken celebrates the varied experiences of disabled teens, including teens of color and of diverse genders and orientations, without obscuring the realities of their disabilities. At turns hilarious and heart-stopping, these short stories share a common thread—one that has bent over time, but will never break.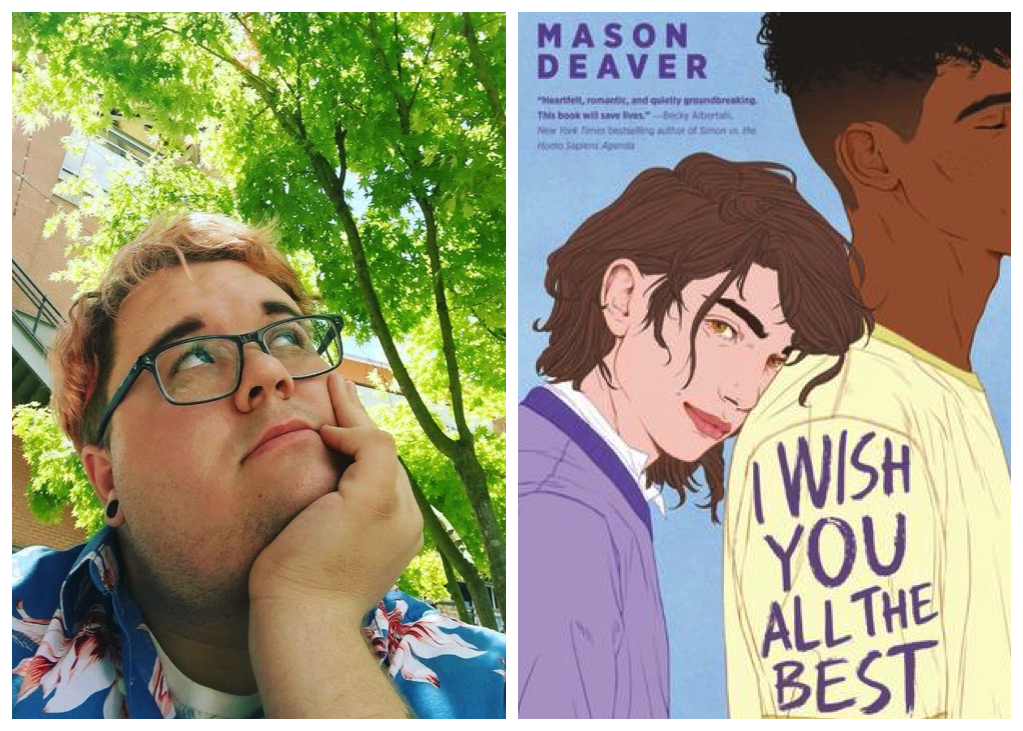 When Ben De Backer comes out to their parents as nonbinary, they're thrown out of their house and forced to move in with their estranged older sister, Hannah, and her husband, Thomas, whom Ben has never even met. Struggling with an anxiety disorder compounded by their parents' rejection, they come out only to Hannah, Thomas, and their therapist and try to keep a low profile in a new school.
But Ben's attempts to survive the last half of senior year unnoticed are thwarted when Nathan Allan, a funny and charismatic student, decides to take Ben under his wing. As Ben and Nathan's friendship grows, their feelings for each other begin to change, and what started as a disastrous turn of events looks like it might just be a chance to start a happier new life.
At turns heartbreaking and joyous, I Wish You All the Best is both a celebration of life, friendship, and love, and a shining example of hope in the face of adversity.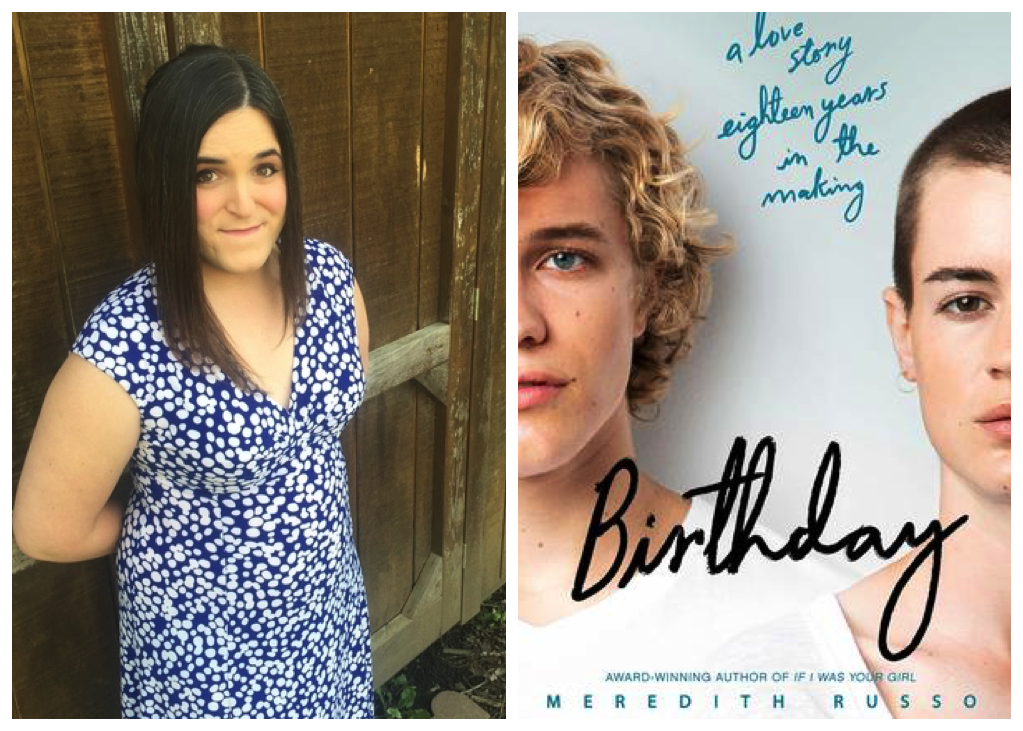 Two kids, Morgan and Eric, are bonded for life after being born on the same day at the same time. We meet them once a year on their shared birthday as they grow and change: as Eric figures out who he is and how he fits into the world, and as Morgan makes the difficult choice to live as her true self. Over the years, they will drift apart, come together, fight, make up, and break up—and ultimately, realize how inextricably they are a part of each other.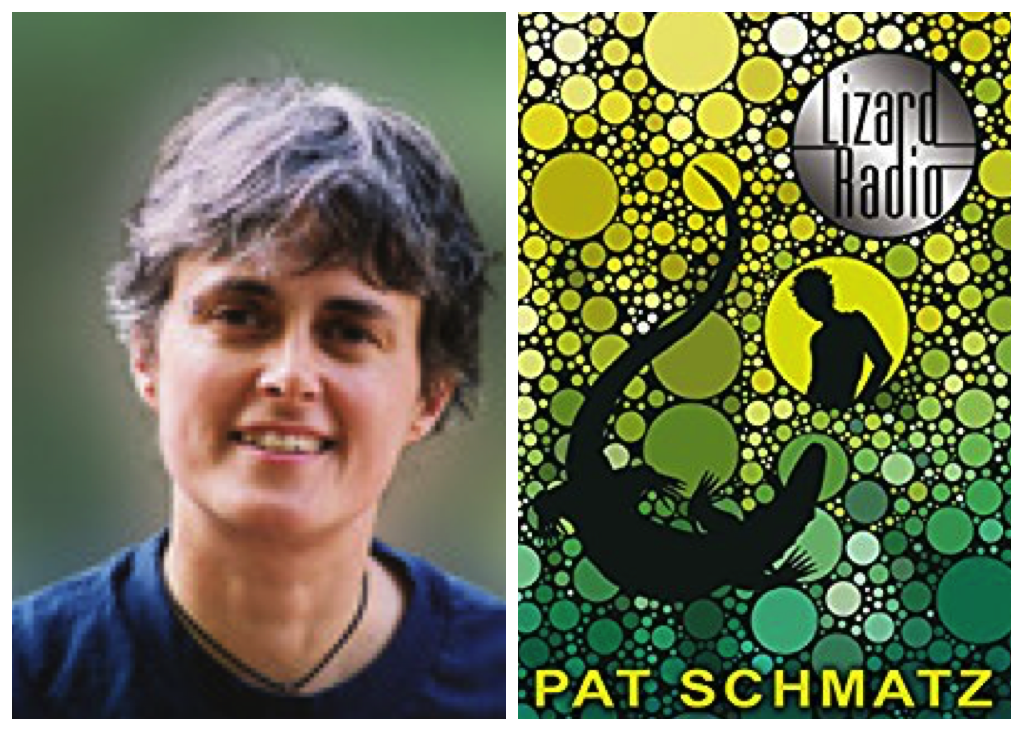 Fifteen-year-old Kivali has never fit in. As a girl in boys' clothes, she is accepted by neither tribe, bullied by both. What are you? they ask. Abandoned as a baby wrapped in a T-shirt with an image of a lizard on the front, Kivali found a home with nonconformist artist Sheila. Is it true what Sheila says, that Kivali was left by a mysterious race of saurians and that she'll one day save the world? Kivali doesn't think so. But if it is true, why has Sheila sent her off to CropCamp, with its schedules and regs and what feels like indoctrination into a gov-controlled society Kivali isn't sure has good intentions?
But life at CropCamp isn't all bad. Kivali loves being outdoors and working in the fields. And for the first time, she has real friends: sweet, innocent Rasta; loyal Emmett; fierce, quiet Nona. And then there's Sully. The feelings that explode inside Kivali whenever Sully is near—whenever they touch—are unlike anything she's experienced, exhilarating and terrifying. But does Sully feel the same way?
Between mysterious disappearances, tough questions from camp director Ms. Mischetti, and weekly doses of kickshaw—the strange, druglike morsel that Kivali fears but has come to crave—things get more and more complicated. But Kivali has an escape: her unique ability to channel and explore the power of her animal self. She has Lizard Radio.
Will it be enough to save her?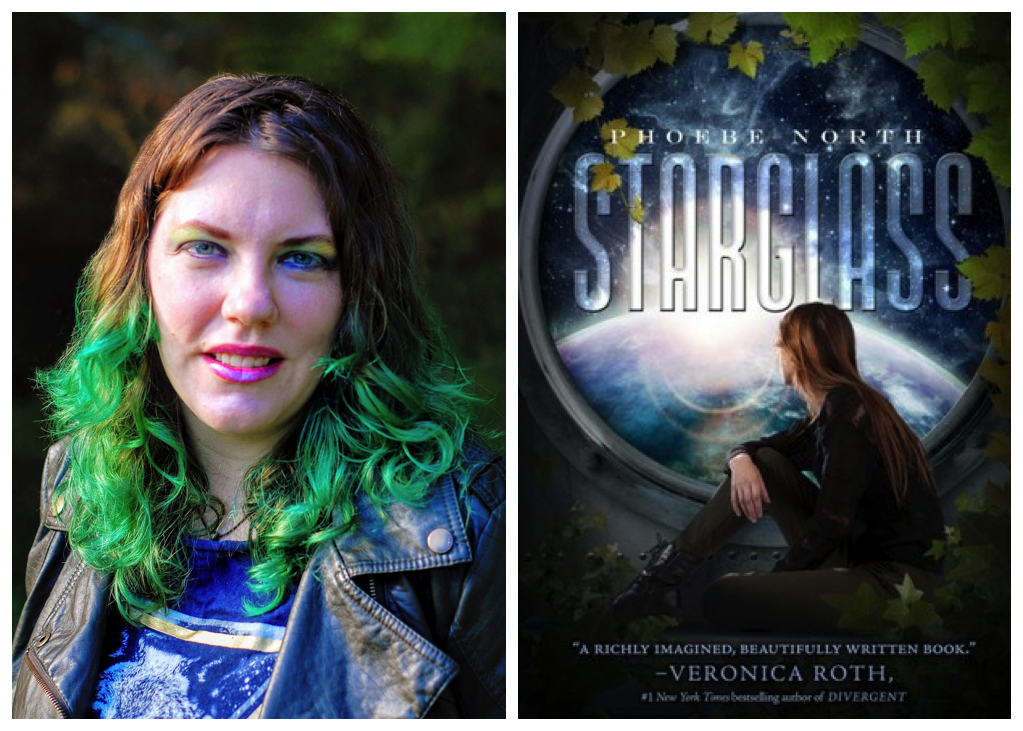 Terra has never known anything but life aboard the Asherah, a city-within-a-spaceship that left Earth five hundred years ago in search of refuge. At sixteen, working a job that doesn't interest her, and living with a grieving father who only notices her when he's yelling, Terra is sure that there has to be more to life than what she's got.
But when she inadvertently witnesses the captain's guard murdering an innocent man, Terra is suddenly thrust into the dark world beneath her ship's idyllic surface. As she's drawn into a secret rebellion determined to restore power to the people, Terra discovers that her choices may determine life or death for the people she cares most about. With mere months to go before landing on the long-promised planet, Terra has to make the decision of a lifetime–one that will determine the fate of her people.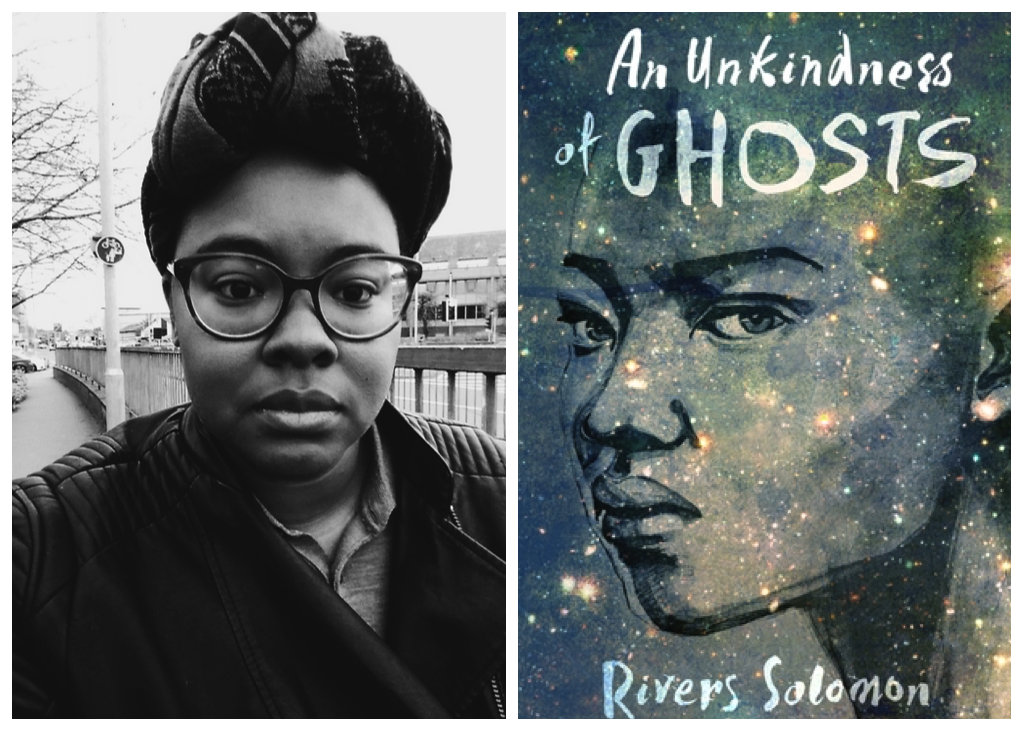 Odd-mannered, obsessive, withdrawn, Aster has little to offer folks in the way of rebuttal when they call her ogre and freak. She's used to the names; she only wishes there was more truth to them. If she were truly a monster, as they accuse, she'd be powerful enough to tear down the walls around her until nothing remained of her world, save for stories told around the cookfire.
Aster lives in the low-deck slums of the HSS Matilda, a space vessel organized much like the antebellum South. For generations, the Matilda has ferried the last of humanity to a mythical Promised Land. On its way, the ship's leaders have imposed harsh moral restrictions and deep indignities on dark-skinned sharecroppers like Aster, who they consider to be less than human.
When the autopsy of Matilda's sovereign reveals a surprising link between his death and her mother's suicide some quarter-century before, Aster retraces her mother's footsteps. Embroiled in a grudge with a brutal overseer and sowing the seeds of civil war, Aster learns there may be a way off the ship if she's willing to fight for it.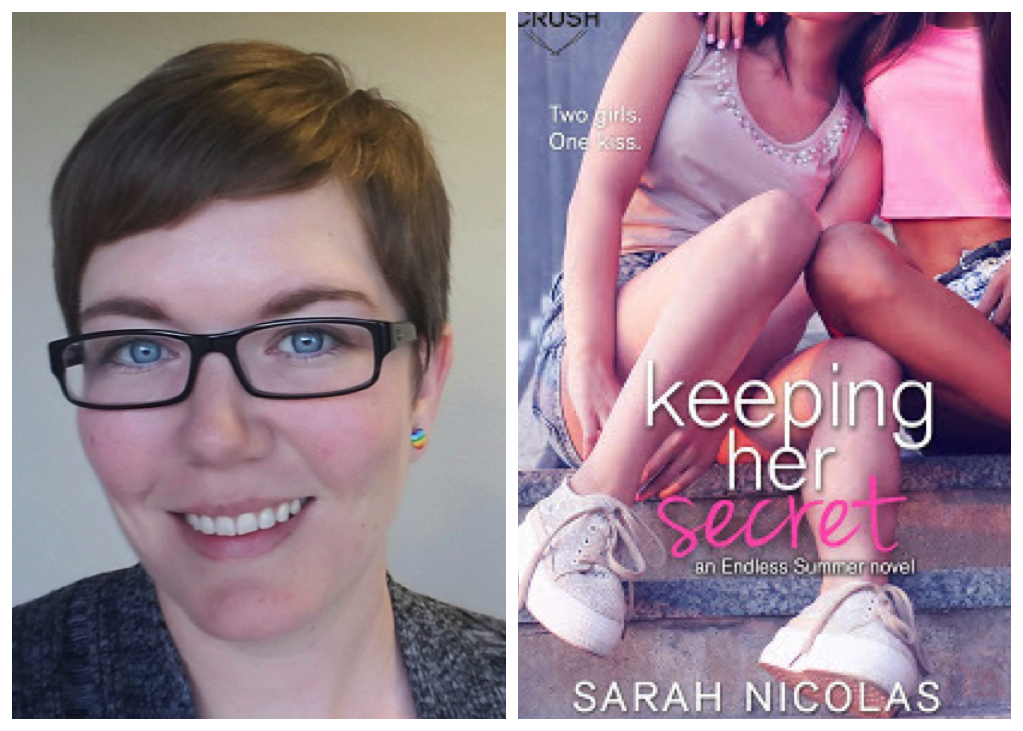 Two girls. One Kiss.
The last person Riya Johnson expected to run into at her new summer camp is Courtney Chastain—her childhood best friend and the girl who broke her heart after a secret, mind-blowing, life-altering kiss. She definitely didn't expect to be sharing a bunk bed with her for four long weeks.
Courtney has what every girl wants—she's beautiful, rich, and the object of every boy's desire at Camp Pine Ridge. Too bad none of them make her feel an iota of what Riya's kiss did all those years ago. But Courtney needs to uphold appearances at all costs—even if it means instigating an all-out prank war with Riya as her main target.
Neither girl can stop thinking about the other…but that doesn't mean they can give up past hurts and take a chance on a future together.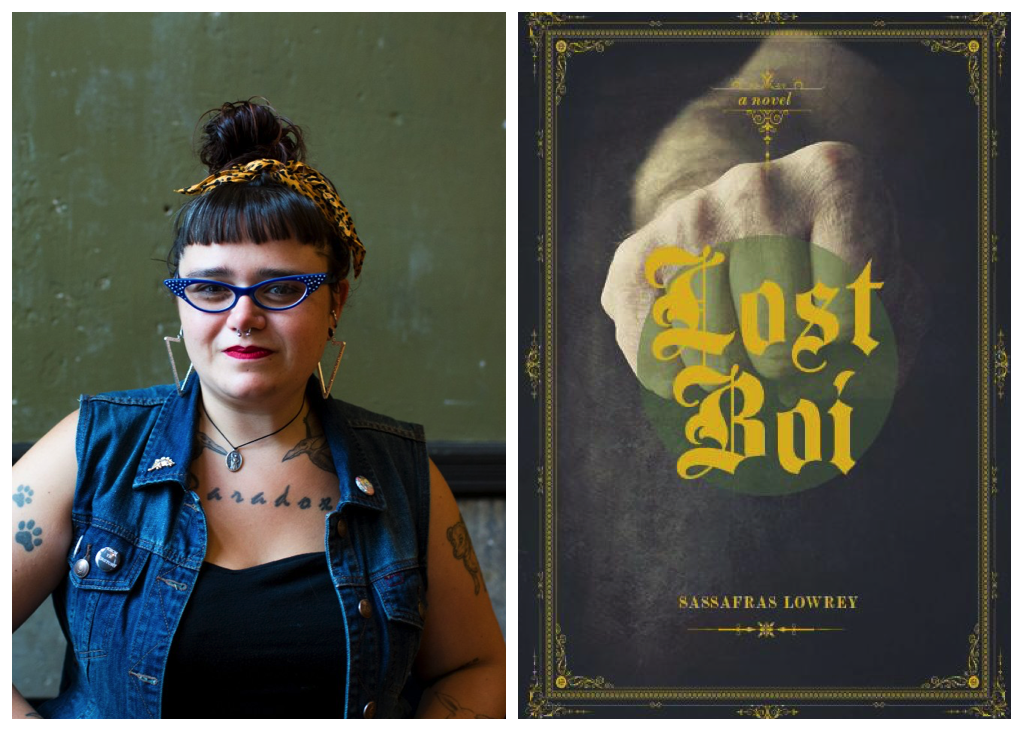 In Sassafras Lowrey's gorgeous queer punk reimagining of the classic Peter Pan story, prepare to be swept overboard into a world of orphaned, abandoned, and runaway bois who have sworn allegiance and service to Pan, the fearless leader of the Lost Bois brigade and the newly corrupted Mommy Wendi who, along with the tomboy John Michael, Pan convinces to join him at Neverland.
Told from the point of view of Tootles, Pan's best boi, the lost bois call the Neverland squat home, creating their own idea of family, and united in their allegiance to Pan, the boi who cannot be broken, and their refusal to join ranks with Hook and the gentrifying pirates. Like a fever-pitched dream, Lost Boi situates a children's fantasy within a subversive alternative reality, chronicling the lost bois' search for belonging, purpose, and their struggle against the biggest battle of all: growing up.
____________________
Thanks for hanging out and we'll see you again next week.