Today's Riot Rundown is sponsored by In Too Deep by Lynn H. Blackburn and Revell Books, a Division of Baker Publishing Group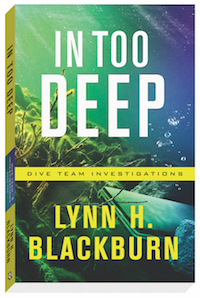 How do you choose between loyalty and the truth?
When the Carrington County Sheriff's Office dive team is called in to recover a body from a submerged car, they aren't prepared to find an encrypted laptop–or an unsettling connection between investigator Adam Campbell and the dead accountant.
Adam turns to his friend Dr. Sabrina Fleming to recover the files from the laptop. But the deeper they dig, the deadlier the investigation becomes. When evidence implicates members of Adam's own family, he and Sabrina will have to risk everything to solve the case.
The truth could set hundreds free–but someone is willing to do whatever it takes to silence anyone who threatens to reveal their secrets.