Hello, and good Monday to you, readers! I hope you got in an extra hour of reading this weekend, if you are in a place to where you had to turn back the clocks. It's my favorite weekend of the year! A WHOLE EXTRA HOUR TO READ. (And, yep, I get really cranky when we lose that hour.) I have lots of fun things to tell you today. Enjoy your upcoming week, be kind to yourself as well as others, and remember that I love you and I like you. – xoxo, Liberty
---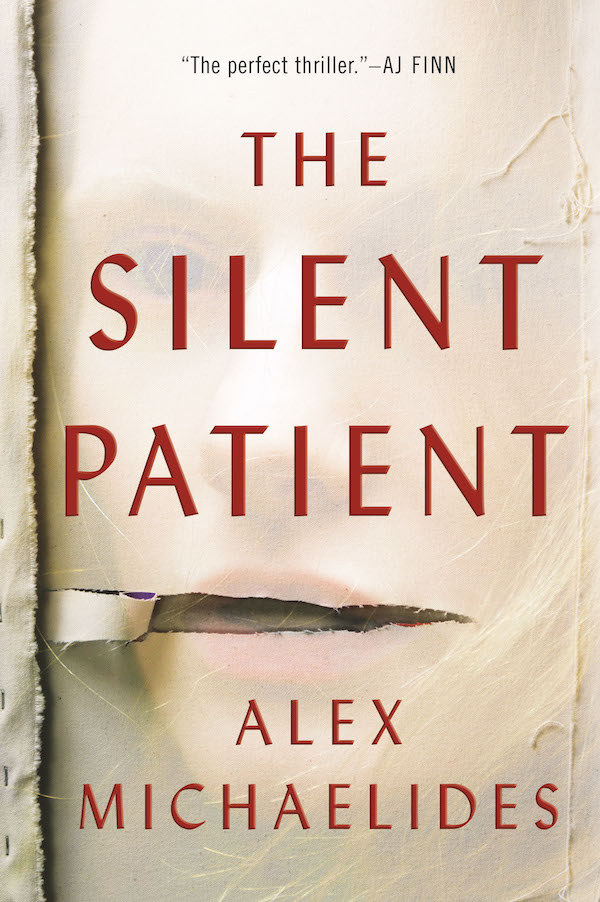 Sponsored by The Silent Patient by Alex Michaelides
"The perfect thriller." – A.J. Finn author of The Woman in the Window Alicia Berenson's life is seemingly perfect. She is a famous painter and her husband, Gabriel, an in-demand fashion photographer. Until one evening, when Gabriel returns home late from work and Alicia shoots him five times in the face and then never speaks another word. Alicia's refusal to talk turns a domestic tragedy into something far grander, and she is hidden away at the Grove, a secure psychiatric unit. Enter Theo Faber, a psychotherapist who is obsessed with working with Alicia to unravel the mystery of why. Shocking, thought-provoking, and deeply twisted, The Silent Patient is a spellbinding psychological thriller about violence, obsession, and the dark side of passion.
---
Here's this week's trivia question: Who said "You may encounter many defeats, but you must not be defeated. In fact, it may be necessary to encounter the defeats, so you can know who you are, what you can rise from, how you can still come out of it?" (Answer at the bottom of the newsletter.)
Deals, Reals, and Squeals!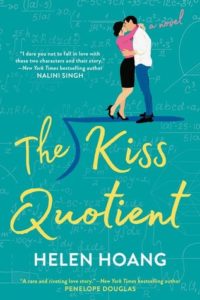 Hooray! The Kiss Quotient is coming to the big screen!
CBS orders pilot sitcom from Crazy Rich Asians author Kevin Kwan.
Unseen Sylvia Plath short story to be published in 2019.
Zoraida Cordova and Natalie Parker are releasing a YA vampire anthology in called Vampires Never Get Old.
John Green announced the Looking for Alaska cast.
The Obamas are adapting The Fifth Risk by Michael Lewis for Netflix.
ABC has nabbed the rights to Maybe You Should Talk To Someone, based on Lori Gottlieb's upcoming memoir.
Terry Pratchett's Discworld adaptation,The Watch, will be on BBC America.
Stephen King adaptation news of the week: Joyland will be a television series.
Lesley Kara's The Rumour is also being adapted for television.
And so is Tender is the Night by F. Scott Fitzgerald.
Molly Ringwald will join the cast of Armistead Maupin's Tales of the City.
And here's the second official Dolly Parton song from the Dumplin' soundtrack.
Sneak Peeks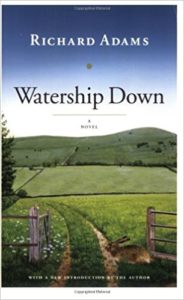 These are the first images from the BBC's adaptation of Watership Down by Richard Adams.
Here's a new trailer for The Passage series.
The date for the second It movie was announced.
Cover Reveals
Here's the first look at New Suns, an anthology edited by Nisi Shawl. (Solaris, March 12, 2019)
And the cover reveal of These Witches Don't Burn by Isabel Sterling. (Razorbill, May 28, 2019)
Here's the cover *and* an excerpt of Wanderers by Chuck Wendig. (Del Rey, July 9, 2019)
And the first look at Lock Every Door by Riley Siger. (Dutton, July 2, 2019)
Book Riot Recommends 
At Book Riot, I work on the New Books! email, the All the Books! podcast about new releases, and the Book Riot Insiders New Release Index. I am very fortunate to get to read a lot of upcoming titles, and learn about a lot of upcoming titles, and I'm delighted to share a couple with you each week so you can add them to your TBR!
Loved, loved, loved: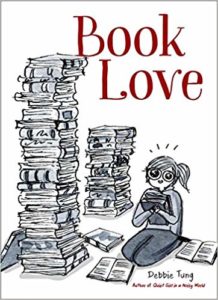 Book Love by Debbie Tung (Andrews McMeel Publishing, January 1, 2019)
Mark down this little gift book for yourself and everyone in your life who loves books. Any bibliophile will recognize themselves in these adorable cartoons about book lovers and their passion for books.
Excited to read: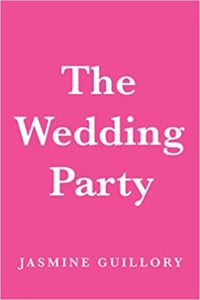 The Wedding Party by Jasmine Guillory (Berkley, July 16, 2019)
YAY YAY YAY! There's a third book in the "Wedding Date" series coming this summer. I loved The Wedding Date, and I loved The Proposal even more, so I can't wait to see what Guillory has in store for us this time. This one is about two people who hate one another who have to play nice for their mutual best friend's bridal party.
What I'm reading this week.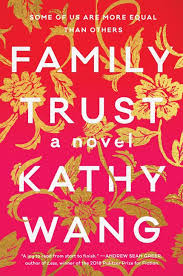 Family Trust by Kathy Wang
The Best Bad Things by Katrina Carrasco
Blame This on the Boogie by Rina Ayuyang
City of Ash and Red: A Novel by Hye-young Pyun and Sora Kim-Russell
In Extremis: The Life and Death of the War Correspondent Marie Colvin by Lindsey Hilsum
And this is funny.
This feeder will make you scream.
Trivia answer: Maya Angelou
You made it to the bottom! Thanks for reading! – xo, L