Hey YA readers: It's time to catch up on all the YA news!
"What's Up in YA?" is sponsored by Vesuvian Books.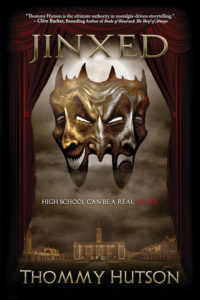 Break a mirror. Walk under a ladder. Step on a crack. Innocent childhood superstitions … But someone at the Trask Academy of Performing Arts is taking things one step further when the campus is rocked with the deaths of some of its star students. Senior Layna Curtis realizes the random, accidental deaths of her friends aren't random—or accidents—at all. Someone has taken childhood games too far, using the idea of superstitions to dispose of classmates. As Layna tries to convince people of her theory, she uncovers that each escalating, gruesome murder leads closer to its final victim: her.
---
There is some great news to share in this week's YA roundup!
Recent Book Mail
Here's what has hit my inbox in the world of YA (and YA adjacent) books this week. From top to bottom:
The Blood Spell by CJ Redwine
The Cerulean by Amy Ewing
Stolen Time by Danielle Rollins
Fame, Fate, and the First Kiss by Kasie West
We Set The Dark on Fire by Tehlor Kay Mejia
Hide With Me by Sorboni Banerjee
Spin by Lamar Giles
How To Survive in a Stranger Things World
Stranger Things: Worlds Turned Upside Down
Kingdom of Ash by Sarah J. Maas
White Rose by Kip Wilson
A Very Large Expanse of Sea by Tahereh Mafi
For Your TBR Consideration
Two books I've read recently I wanted to highlight here this week include one I've finished and one I'm in the midst of (a recommended read from a newsletter subscriber!). Both are available now.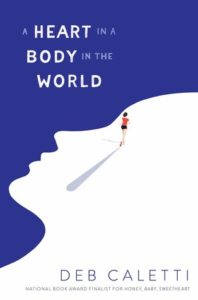 A Heart In a Body In The World by Deb Caletti is a moving, powerful feminist read about the anger and frustration women carry with them not only in this cultural moment, but historically as well. What does it mean to be violated? What does it mean to be used as a tool of anger by men and boys? This is what Annabelle struggles with. As a means of working through her grief and her mental health after a terrible tragedy, she decides she's going to run from her home in Washington state to Washington DC. The goal? Figure out how to heal herself. Along the way, she makes and finds incredible people who help her do just that. While the book takes on serious and heavy issues, it's also a book about being empowered, about hope, and about how people can come together to show each other kindness. There's one badass grandfather figure in the story, too, and each of the characters are well-rounded and whole. A delight of a read that is exceptionally timely, too.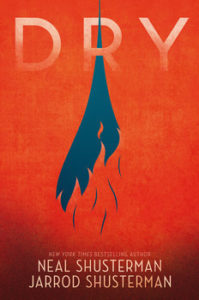 I just began Neal Shusterman's Dry, which was cowritten with his son Jarrod. This book is easily within the cli-fi subgenre I highlighted in a recent newsletter. A standalone novel, the book explores what happens when the water supply in Southern California begins to dry up. Called the "tap out," locals discover the news isn't making its way into national headlines as they'd hope it would — there have been other, "splashier" disasters taking on the media's attention. What happens, though, when everything you need to survive suddenly disappears? How do you tell your pet you can't give them water? What happens when all of the stores are out of it? How do you survive? A powerfully real look at what could be a realistic crisis and not just a future-set fantasy. This has been optioned for film and I suspect it'd be great on the big screen.
____________________
Thanks for hanging out & we'll see you again next week!
— Kelly Jensen, @veronikellymars on Twitter and Instagram