Today's Riot Rundown is sponsored by A Blade So Black by L.L. McKinney, published by Imprint.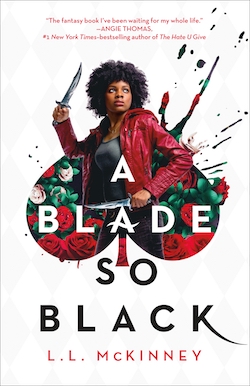 "The fantasy book I've been waiting for my whole life. Alice is Black Girl Magic personified." —Angie Thomas, #1 New York Times-bestselling author of The Hate U Give
Life in real-world Atlanta isn't always simple, as Alice juggles an overprotective mom, a high-maintenance best friend, a slipping GPA, and an ongoing battle against monstrous creatures in the magical dream realm known as Wonderland. When Alice's handsome and mysterious mentor is poisoned, she has to find the antidote by venturing deeper into Wonderland than she's ever gone before. And she'll need to use everything she's learned in both worlds to keep from losing her head . . . literally.