This edition of Today in Books is sponsored by Home and Away by Candice Montgomery. Get it here or click on the cover image below for more information.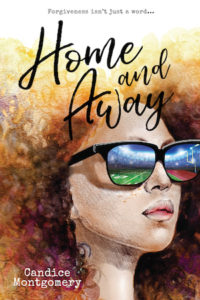 ---
Poetry Hunters Is A Thing
And two poetry hunters, Erin Singer and Zachary Turpin, found four previously unknown poems and an essay by Anne Sexton. Anyone else now want Poetry Hunter on a business card?
Why, Netflix? Why?!
No, really, I want Netflix to explain why they cancelled Luke Cage. There are the usual rumors, "the age old Hollywood 'creative differences' and the inability for the parties involved to reach a deal on how to move forward, according to sources" but that always gets said. And since Netflix is super secretive with revealing its viewing stats, we may never know how popular Luke Cage was, but it definitely should have gotten a 3rd season.
Does Your Life Need Twice As Much Mark Ruffalo?
If so you're going to want to watch HBO's adaptation of Wally Lamb's I Know This Much Is True. Mark Ruffalo will be playing twins in the six-episode limited drama series that just got the green light.
Remember to enter our giveaway for a custom book stamp for your personal library!