Hey Kid Lit friends,
There are some sweet new children's books out today, including gift editions of children's book classics Mary Poppins and The Little Prince! As usual, if there is a book I read and loved, I'll mark it with a 
.
*Please note that all book descriptions are from Goodreads.
---
Sponsored by Caracal, an imprint of Lion Forge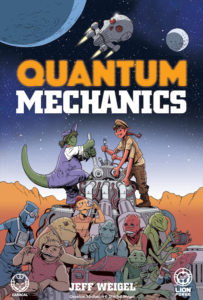 Rox and Zam spend their days repairing clunkers in a spaceship junkyard and yearning for the chance to test their skills on something besides rusted old rockets and broken-down planet-hoppers. Their big chance finally comes when the captain of a mysterious ship enlists them into his crew of colorful misfits… little do they know, they've been taken in by space pirates! Now the girls must choose: do they want the comforts of home and family, or the glamorous adventure of a lifetime? Quantum Mechanics by Jeff Weigel is in stores now from Caracal, an imprint of Lion Forge!
---
Picture Book New Releases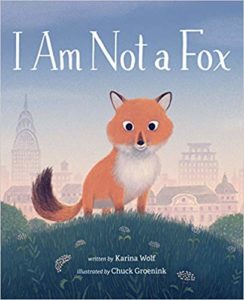 I Am Not A Fox by Karina Wolf, illustrated by Chuck Groenink
When Luca first arrives at the dog park, the other dogs turn him away. "You're not a dog," they say, "You're a fox." But . . . Luca likes to chase cats. He likes to yip at mailmen. And he likes sniff other dogs you-know-where. Still, Luca has to admit, he doesn't look like the other dogs. So . . . he must be a fox, right? But when Luca finds a trio of foxes in the forest and asks to join them, they don't think that Luca is a fox at all. After all, Luca acts just like a dog. Luca can't seem to find anyone quite like him, but then he meets a caring little girl and finds something even better–a friend.
 Mary Poppins by P.L. Travers, illustrated by Genevieve Godbout
When the East Wind blows Mary Poppins over Cherry Tree Lane and into the lives of the Banks children, nothing is ever the same! This picture book adaptation of the original novel is full of Mary's unique brand of whimsical adventure: There's a tea party on the ceiling, a visit to the night zoo, and a trip to a mysterious shop that sells stars. Told in a lyrical text with fresh yet timeless art by Genevieve Godbout, this version of Mary Poppins is perfect for reading aloud.
Middle Grade New Releases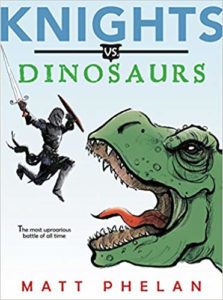 Knights vs. Dinosaurs by Matt Phelan
Knights vs. Dinosaurs is a highly illustrated, fast-paced adventure full of uproarious knightly hijinks, surprising secrets, and terrifying dinosaurs. With art on nearly every page, including an epic fight scene depicted in several graphic-novel style spreads, this engaging story is Monty Python for young middle school readers.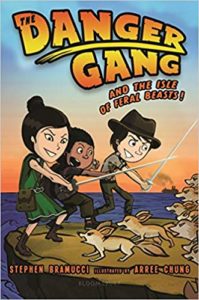 The Danger Gang and the Isle of Feral Beasts! by Stephen Bramucci, illustrated by Arree Chung
Ronald Zupan, his quick-witted fencing partner Julianne Sato, and his trusty butler Jeeves are off on another adventure. This time, they're trying to rescue the movie star Josh Brigand–who was kidnapped from his latest film premiere by the dreaded Liars' Club. As the Danger Gang races to save their friend, they face off with a poisoning poet, a band of Roman candle-wielding thugs, and thousands of feral foxes. When their skills of deduction are put to the ultimate test, will Ronald and his pals be able to stick together long enough to rescue Josh and defeat the Liar's Club once and for all?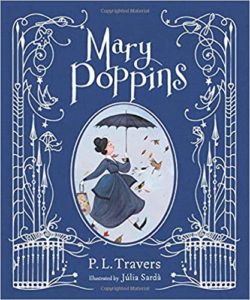 Mary Poppins (illustrated gift edition) by P.L. Travers, illustrated by Júlia Sardà
Experience the fantastical adventures of the magical nanny who inspired the classic film, stage show, and young imaginations the world over in a whole new way. This illustrated gift edition features silver foil on the cover and beautiful artwork by Júlia Sardà that re-imagines Mary's London in rich, full color. Ideal for the lifelong Mary Poppins fan or serious collector, this edition also makes for a lovely family read-aloud.
Sanity & Tallulah by Molly Brooks
Sanity Jones and Tallulah Vega are best friends on Wilnick, the dilapidated space station they call home at the end of the galaxy. So naturally, when gifted scientist Sanity uses her lab skills and energy allowance to create a definitely-illegal-but-impossibly-cute three-headed kitten, she has to show Tallulah. But Princess, Sparkle, Destroyer of Worlds is a bit of a handful, and it isn't long before the kitten escapes to wreak havoc on the space station. The girls will have to turn Wilnick upside down to find her, but not before causing the whole place to evacuate! Can they save their home before it's too late?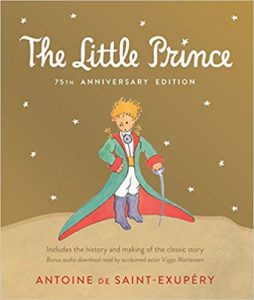 The Little Prince: 75th Anniversary Edition by Antoine de Saint-Exupery
This special edition of Antoine de Saint-Exupéry's world-famous classic marks its seventy-fifth anniversary in print. Featuring a beautiful new cover and a special look at its history and making—including a biography of Saint-Exupéry, sketches, photos, and reviews from the first edition—this new anniversary edition of The Little Prince will capture the hearts of both devoted and new readers alike.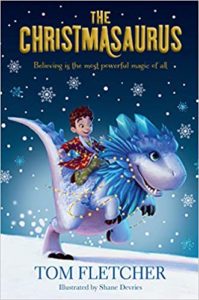 The Christmasaurus by Tom Fletcher, illustrated by Shane Devries
Once upon a time–long, long ago, when dinosaurs roamed the Earth–an egg rolled away from its mother and landed in the ocean, where it froze solid and stayed peacefully for thousands of years. Then one day Santa and his elves discover the frozen egg, and Santa sits on it to see if it will hatch. But he can't guess what's inside. . . . A dinosaur!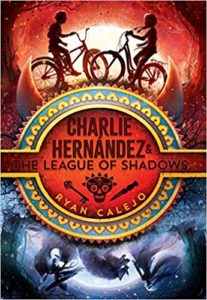 Charlie Hernandez and the League of Shadows by Ryan Calejo
Charlie Hernández has always been proud of his Latin American heritage. He loves the culture, the art, and especially the myths. Thanks to his abuela's stories, Charlie possesses an almost encyclopedic knowledge of the monsters and ghouls who have spent the last five hundred years haunting the imaginations of children all across the Iberian Peninsula, as well as Central and South America. But when Charlie begins to experience freaky bodily manifestations—ones all too similar to those described by his grandma in his favorite legend—he is suddenly swept up in a world where the mythical beings he's spent his entire life hearing about seem to be walking straight out of the pages of Hispanic folklore and into his life.
Lu by Jason Reynolds
Lu was born to be cocaptain of the Defenders. Well, actually, he was born albino, but that's got nothing to do with being a track star. Lu has swagger, plus the talent to back it up, and with all that—not to mention the gold chains and diamond earrings—no one's gonna outshine him. Lu knows he can lead Ghost, Patina, Sunny, and the team to victory at the championships, but it might not be as easy as it seems. Suddenly, there are hurdles in Lu's way—literally and not-so-literally—and Lu needs to figure out, fast, what winning the gold really means.
Graphic Novel New Release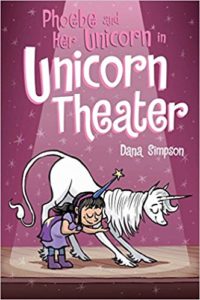 Phoebe and Her Unicorn in Unicorn Theater by Dana Simpson
Summer is here, and Phoebe and Marigold are headed to drama camp. Phoebe's expecting some quality time with her best friend, but in a surprise twist, Marigold has invited her sister, Florence Unfortunate Nostrils! While the unicorn sisters head to camp in a magical rainbow pod, Phoebe is stuck riding with her parents in their boring car, wondering where it all went wrong. But at Camp Thespis, there are more daunting tasks at hand: writing, producing, and acting in an entirely original play! The second Phoebe and Her Unicorn graphic novel is a sparkling tale of sisterhood and summer fun, as well as a reminder that sometimes it takes a bit of drama to recognize true friendship.
Nonfiction New Releases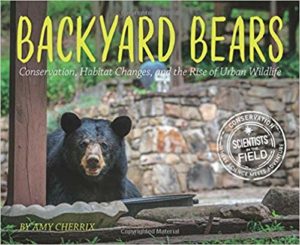 Backyard Bears by Amy Cherrix
What happens when conservation efforts for a species are so successful that there's a boom in the population? Part field science, part conservation science, Backyard Bears looks at black bears—and other animals around the globe—who are rapidly becoming our neighbors in urban and suburban areas. North Carolina's black bears were once a threatened species, but now their numbers are rising in and around Asheville. Can humans and bears live compatibly? What are the long-term effects for the bears? Author Amy Cherrix follows the scientists who, in cooperation with local citizens, are trying to answer to these questions and more.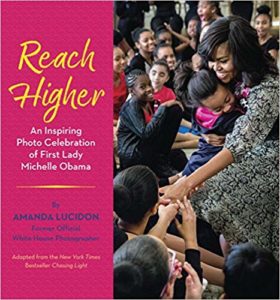 Reach Higher: An Inspiring Photo Celebration of First Lady Michelle Obama by Amanda Lucidon
As a former official White House photographer, Amanda Lucidon shares an insider's view on the role of the First Lady by documenting life at the White House and sharing personal memories that reveal what makes Mrs. Obama so special.
Backlist Book Recommendations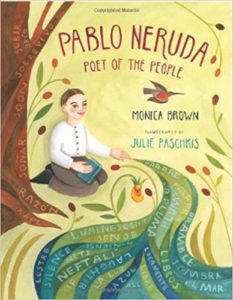 Picture Book Recommendation: Pablo Neruda: Poet of the People by Monica Brown, illustrated by Julie Paschkis
Once there was a little boy named Neftalí who loved wild things wildly and quiet things quietly. From the moment he could talk, he surrounded himself with words. Neftalí discovered the magic between the pages of books. When he was sixteen, he began publishing his poems as Pablo Neruda. Pablo wrote poems about the things he loved―things made by his friends in the café, things found at the marketplace, and things he saw in nature. He wrote about the people of Chile and their stories of struggle. Because above all things and above all words, Pablo Neruda loved people.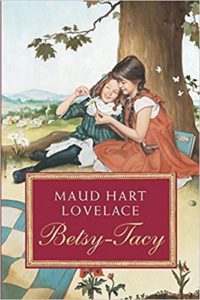 Middle Grade Book Recommendation: Betsy-Tacy by Maud Hart Lovelace, illustrated by Lois Lenski
There are lots of children on Hill Street, but no little girls Betsy's age. So when a new family moves into the house across the street, Betsy hopes they will have a little girl she can play with. Sure enough, they do—a little girl named Tacy. And from the moment they meet at Betsy's fifth birthday party, Betsy and Tacy becoms such good friends that everyone starts to think of them as one person—Betsy-Tacy. Betsy and Tacy have lots of fun together. They make a playhouse from a piano box, have a sand store, and dress up and go calling. And one day, they come home to a wonderful surprise—a new friend named Tib.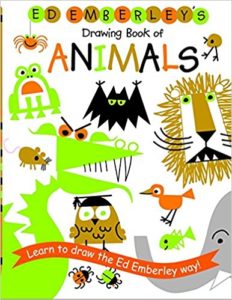 Drawing Book Recommendation: Ed Emberley's Drawing Book of Animals by Ed Emberley
Using simple shapes, Ed Emberley shows would-be artists how to draw a variety of animals, including lions, frogs, mice, birds, dragons, and more! This classic book is packed with cool things that kids-and not a few adults-really want to draw. Easy and fun, the book provides hours of art-full entertainment.
Giveaway!
Don't forget to enter our giveaway for a custom book stamp for your personal library! Click here to enter.
That's it for me – I have to get back to reading! I would love to know what you are reading this week! Find me on Twitter at @KarinaYanGlaser, on Instagram at @KarinaIsReadingAndWriting, or email me at karina@bookriot.com.
Until next week!
Karina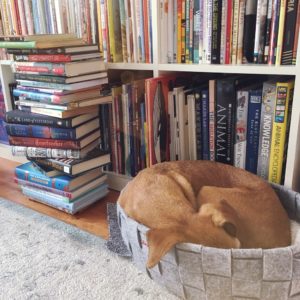 *If this e-mail was forwarded to you, follow this link to subscribe to "The Kids Are All Right" newsletter and other fabulous Book Riot newsletters for your own customized e-mail delivery. Thank you!*
SaveSave