How is it already Tuesday again??! Good news for us, I guess–it means it's time for more new books! I can't wait to get my hands on Everything Under, the new Daisy Johnson. Graywolf moved the pub date up because it was nominated for the Man Booker Prize. I also kinda want to read the biography about Friends. (Don't @ me.) I'm going to share a few great books I did read below, and you can hear about more exciting new reads on this week's episode of the All the Books! María Cristina and I talked talked about Marilla of Green Gables, Little, Friday Black, and more great books.
---
Sponsored by Epic Reads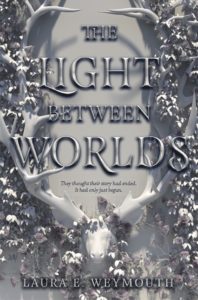 Six years ago, sisters Evelyn and Philippa Hapwell were swept away to a strange and beautiful kingdom called the Woodlands, where they lived for years. But ever since they returned to their lives in post-WWII England, they have struggled to adjust. Ev desperately wants to return to the Woodlands, and Philippa just wants to move on. When Ev goes missing, Philippa must confront the depth of her sister's despair and the painful truths they've been running from. As the weeks unfold, Philippa wonders if Ev truly did find a way home, or if the weight of their worlds pulled her under.
---
OH! And don't forget to enter our giveaway for a custom book stamp for your personal library.
Useful Phrases for Immigrants: Stories by May-lee Cha
Chai's stories make sharp, thoughtful observations about the world and navigating the Chinese diaspora in America. A historian reunites with an old lover, a young woman discovers her mother is cheating, and a shocking discovery is made at a shopping mall. These stories and more make up this beautiful collection. It's timely and it shines.
Backlist bump: A Thousand Years of Good Prayers: Stories by Yiyun Li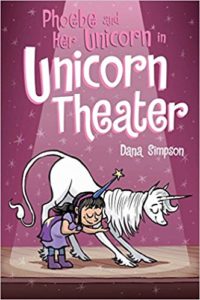 Phoebe and Her Unicorn in Unicorn Theater by Dana Simpson
Phoebe and Marigold Heavenly Nostrils are back in their second graphic novel. This time, Phoebe is headed to theater camp. She assumes Marigold will accompany her as always, but Marigold instead spends all her time with her visiting sister, Florence Unfortunate Nostrils. Phoebe feels left out and wonders if their friendship has reached the end. As always, this is an adorable book, and perfect for any age. I highly recommend reading all the collections when you need to escape the world.
Backlist bump: Phoebe and Her Unicorn by Dana Simpson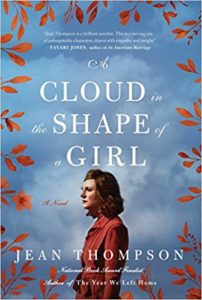 A Cloud in the Shape of a Girl by Jean Thompson
This is a poignant novel about three generations of women in the Wise family—Evelyn, Laura, and Grace—who are trying to learn from the mistakes made by their mother before them and live their lives differently. But they each experience their own set of difficulties. Spanning from WWII to present day, it is a moving look at mothers and daughters.
Backlist bump: The Year We Left Home by Jean Thompson
That's it for me today – time to get back to reading! If you want to learn more about books new and old (and see lots of pictures of my cats, Millay and Steinbeck), or tell me about books you're reading, or books you think I should read (I HEART RECOMMENDATIONS!), you can find me on Twitter at MissLiberty, on Instagram at FranzenComesAlive, or Litsy under 'Liberty'!
Thanks so much for visiting me here each week! Y'all are the best.
xoxo,
Liberty