Welcome to Check Your Shelf! This is your guide to all things book talk worth knowing to help librarians like you up your game when it comes to doing your job (& rocking it).
"Check Your Shelf" is sponsored by The Rule of One, the first read in an epic series by real-life sisters Ashley Saunders and Leslie Saunders.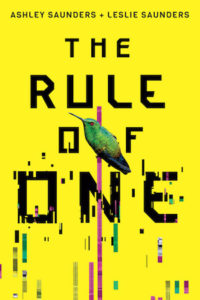 Don't obey. Resist. In a dystopian United States, a one-child policy called The Rule of One is ruthlessly enforced. But Ava has a secret—she has an identical twin sister, Mira. For 18 years Ava and Mira have lived as one person, down to the most telling detail. But when their charade is exposed, their worst nightmare begins. Branded as traitors, hunted as fugitives, Ava and Mira rush headlong into a terrifying unknown. How far will they go to stay alive? An epic series from real-life sisters Ashley Saunders and Leslie Saunders begins with The Rule of One.
---
Before diving in, a quick set of announcements. I'm stepping back from putting together the "Check Your Shelf" newsletter after this week and passing it along to Katie…and "Check Your Shelf" will be hitting your inboxes every week beginning in November. More library love coming your way!
Libraries & Librarians
Book Adaptations in the News
Books in the News
By the Numbers
Award News
All Things Comics
Audiophilia
Book Lists, Book Lists, Book Lists
Bookish Curiosities & Miscellaneous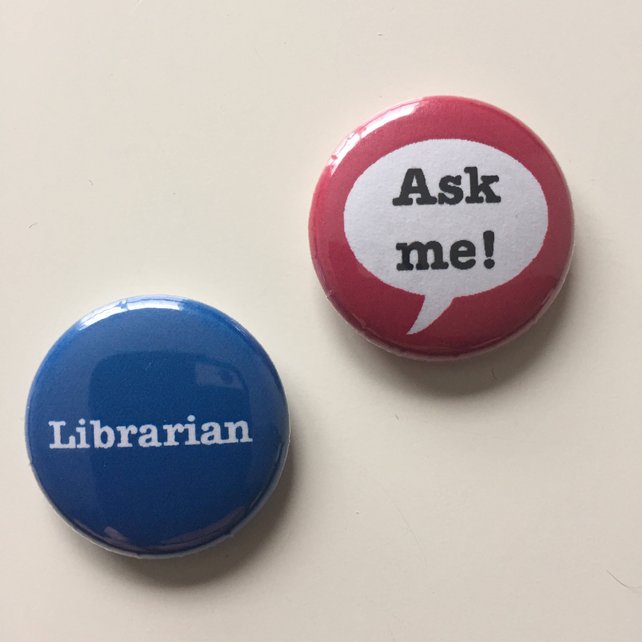 How cute is this set of buttons? Grab both "Librarian" and "Ask Me" for $3.
____________________
Thanks for hanging out & we'll see you again soon.
— Kelly Jensen, @veronikellymars on Instagram and Twitter.
Psst: Even though I won't be writing this newsletter any longer, I am still hanging around Book Riot. If YA lit is your jam, subscribe to the twice-weekly "What's Up in YA?" newsletter to keep me in your inbox.