This edition of Today in Books is sponsored by Are You There God? It's Me, Margarita by Tim Federle, Running Press.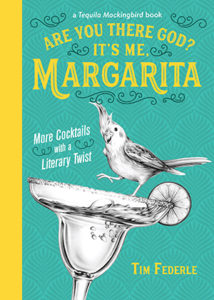 ---
Take A Tour Of Dracula's Castle
Or, you know, Bran Castle–the one associated with Bram Stoker's Dracula that everyone visits. How exactly does a place Stoker never even traveled to become the place everyone connects to his novel? Well that involves a communist government and marketing.
Research Study Finds People Who Grow Up With Home Libraries
Have better math, literacy, and technological skills. "Adolescent exposure to books is an integral part of social practices that foster long-term cognitive competencies," writes a research team led by Joanna Sikora of Australian National University. (Let's pretend I don't debunk the math part.)
The National Book Awards 2018 Finalists Have Been Announced
Want to see who is still in the running under fiction, nonfiction, poetry, translated literature and young people's literature? Here you go–hope your favorites made the cut!
And don't forget to enter our giveaway for a custom book stamp for your personal library. Stamp all the books!