Hello, book lovers! Today Book Riot hosted tons of excellent content for National Coming Out Day, and we wanted to share it all with you.
---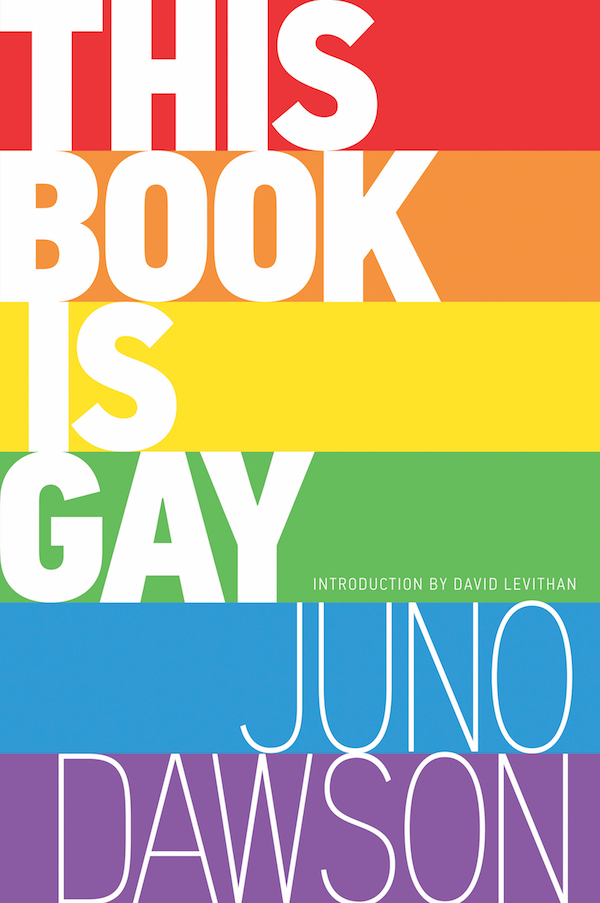 Sponsored by This Book is Gay by Juno Dawson
There's a long-running joke that, after "coming out," a lesbian, gay guy, bisexual, or trans person should receive a membership card and instruction manual. THIS IS THAT INSTRUCTION MANUAL. You're welcome.
Inside you'll find the answers to all the questions you ever wanted to ask: from sex to politics, hooking up to stereotypes, coming out and more. This candid, funny, and uncensored exploration of sexuality and what it's like to grow up LGBT also includes real stories from people across the gender and sexual spectrums, not to mention hilarious illustrations.
---
Start here, with our Guest Editor Aly Ross's account of coming out as gender non-binary to her high school students–NCOD still matters, especially in this administration.
There's this post about coming out and the influence of the YA novel (and now film!) The Miseducation of Cameron Post. Romance readers, this Bud's for you–a recommendation post about romances featuring queer women involved with folks from different genders.
Looking for queer women represented in comics? This reader recommends the DC Bombshell comics. And here's a post on the importance of reading about queer characters of color. And a gay contributor on why coming out is a creative endeavor.
Be sure to check out all our queer content for National Coming Out Day (and take a peek at the rad rainbow homepage!) by heading over to bookriot.com.