Today's Riot Rundown is sponsored by Inkshares, the publishing and rights management platform behind books like Scott Thomas' Kill Creek and Christopher Huang's A Gentleman's Murder.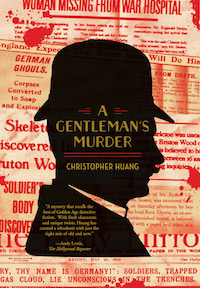 Join fellow novelists in submitting your partial or finished manuscripts to Inkshares' Mystery-Thriller and Horror contests, running through November 21st and December 15th, respectively. At least three novels per contest will be chosen for publication and representation.
Inkshares books have garnered starred reviews in every publishing magazine, features in major publications including USA Today, The Washington Post, and The New York Times, awards from organizations including the American Library Association, and have reached the global top-five most-sold books. Inkshares' novels have been licensed in foreign territories alongside top-of-market advances and are in development for television and film at top networks and studios.
Is your novel next?
Check out the Inkshares Horror Contest Video Trailer here.
Check out the Inkshares Mystery-Thriller Contest Video Trailer here.