Hi mystery fans! I have a character driven murder mystery, the new Tana French, and a psychological suspense perfect for fans of Gillian Flynn–or just dark mysteries.
---
Sponsored by Vesuvian Books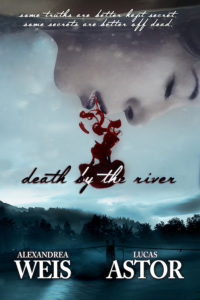 Beau Devereaux is the only child of a powerful family. Handsome. Charming. Intelligent. The "prince" of St. Benedict is the ultimate catch. He is also a psychopath. A dirty family secret buried for years, Beau's evil grows unchecked. In the shadows of the ruined St. Francis Abbey, he commits unspeakable acts. Senior year, Beau sets his sights on his girlfriend's twin sister, Leslie. Everything he wants but cannot have, she will be his ultimate prize. As the victim toll mounts, it becomes clear someone must stop Beau Devereaux. And that someone will pay with their life.
---
A Murder Mystery That Questions Where The Line Of Good Versus Bad Is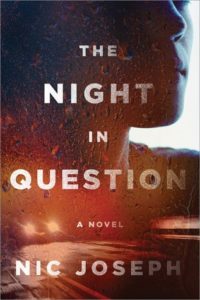 The Night in Question by Nic Joseph: Paula is struggling. Her husband was in an accident and while he has adjusted to his new normal Paula has not. The doctor has her convinced that they should try an experimental surgery in Europe. Keith has made it very clear that because they can't even come close to affording the $200,000 bill it is not something on the table to discuss. But Paula can't let it go. She thinks it will help but since she can't possibly come up with that much money working as a waitress and a rideshare driver (think Uber) she finds herself blackmailing a recent passenger. But the further she gets into this, and the more desperate she feels, the more out of control everything gets. And then there's a murder. And Paula thinks the man she blackmailed is the murderer, but how does she explain that to the police without implicating herself for blackmail? Joseph does a great job of spinning out a character who has convinced themselves that it's all worth it because their intentions are good. I also really loved the detective, who gets a few interesting chapters between Paula's, and hope to see her again in another book. If you're a bit exhausted at the moment from the over-the-top unrealistic thrillers this is a great read.
*Muppet Arms* The New Tana French Is Finally Here! (TW suicide/ rape)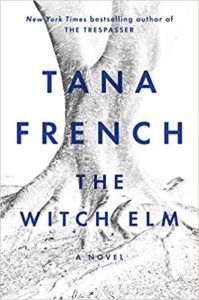 The Witch Elm by Tana French: To answer the first question that everyone keeps asking me: This is a standalone novel. It is not a part of the Dublin Murder squad series. The Witch Elm is a slowburn suspense that you will deeply sink into. It is perfect for book clubs because there is a lot to analyze and discuss–starting with French's brilliant choice for the main character–but it is also readable for just the ride of the mystery. It starts with Toby, a young man who has a good life. Pretty much always has. But after a mistake at work, and an assault, his life dramatically changes and he decides to recover at his uncle's home. The home he spent plenty of time at as a kid. The home where a skeleton is discovered… If you like character driven mysteries don't miss this one. French is an absolutely excellent crime writer who creates incredibly real characters while plunging you deep into their lives and stories. You won't even realize you're on a hell of a ride until the drop is below you…
For Gillian Flynn Fans! (TW alcoholism/ pedophile/ animal cruelty)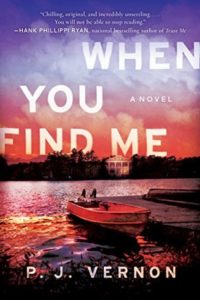 When You Find Me by P. J. Vernon: Gray Godfrey may have taken her husbands name but she'll always be socialite Gray King–especially, when visiting the family estate in South Carolina. Not only is she not thrilled about having her husband drag her back home for the holidays, he's now monitoring her drinking and behavior. And there's nothing she needs more at all times then a drink. When Gray wakes up alone with no memory of the previous night, she soon discovers that her husband is missing. And her mama is immediately controlling the situation as always. Making a difficult missing person's case even more difficult is the assigned detective's aunt being the housekeeper who took down Gray's father's election run years before. The Kings run everything in this town, Gray can't stop drinking, her sister can only cover for her so much, and her mama seems to care more about appearances than finding Paul. Then a stranger leaves a message claiming to know where Paul is… A psychological suspense I inhaled in two sittings that left me looking forward to Vernon's next work because that was a hell of a debut!
Recent Releases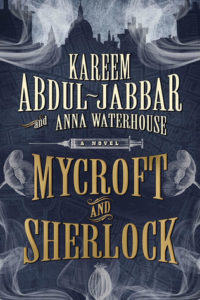 Mycroft and Sherlock by Kareem Abdul-Jabbar, Anna Waterhouse
Wrecked (IQ #3) by Joe Ide (TBR: Awesome East Long Beach PI series)
The Lies We Told by Camilla Way (Liberty's Book Of The Month pick)
99 Ways to Die (A Taipei Night Market #3) by Ed Lin (Mystery series starring Jing-nan that revolve around Taipei's night market.)
Bird, Bath, and Beyond (An Agent to the Paws Mystery #2) by E.J. Copperman (TBR: Funny cozy mystery with a cover I'm in love with.)
The Clockmaker's Daughter by Kate Morton (TBR: Historical mystery that plays out over generations.)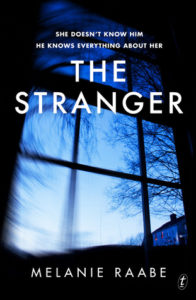 The Stranger by Melanie Raabe, Imogen Taylor (Translator) (TBR: Thriller about a missing husband and a stranger who pretends to be him seven years later, threatening the wife if she exposes him!)
Good Me Bad Me by Ali Land (Paperback) (Review) (TW date rape)
Sleep No More: Six Murderous Tales by P. D. James (Paperback)
And don't forget to enter our giveaway for a custom book stamp for your personal library. Stamp all the books!
Browse all the books recommended in Unusual Suspects previous newsletters on this shelf. And here's an Unusual Suspects Pinterest board.
Until next time, keep investigating! And in the meantime, come talk books with me on Twitter, Instagram, and Litsy–you can find me under Jamie Canaves.
If a mystery fan forwarded this newsletter to you and you'd like your very own you can sign up here.