This edition of Today in Books is sponsored by I'll Be There For You: The One About Friends by Kelsey Miller.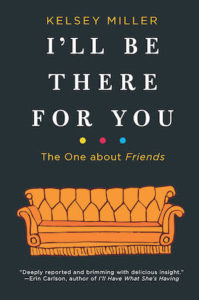 ---
Dr. Seuss Books Finally Delivered 20 Years Later
What's the longest you'd wait for an order of books to show up? Vera Walker didn't intend the answer to be 20 years when she ordered Dr. Seuss books for her granddaughter in 1998, but the package just arrived–1998 shipping label and all!–just in time for Walker to give them to her great-grandson.
The Next Agatha Christie Adaptation Will Star Wonder Woman
Okay, it'll star Gal Gadot and not have an invisible plane. The next 20th Century Fox Agatha Christie adaptation is Death On The Nile, set on a luxurious cruise with Poirot investigating a murder. Gadot will play Linnet Ridgeway Doyle, and back after the Murder On The Orient Express adaptation are Michael Green as screenwriter and Kenneth Branagh directing.
Millions Raised To Renovate The August Wilson House
First, Denzel Washington adapted to film August Wilson's Pulitzer Prize-winning play Fences. Now he's helped raise millions, along with other celebrities, to restore the playwright's childhood home in Pittsburgh's Hill District. The renovations should be completed by 2020 so the house can become a center for art and culture.