Happy Tuesday, book lovers! You are going to be so excited when you see what is out today. The new V.E. Schwab! The new Ben Fountain! The sequel to The Vanderbeekers, from our own Karina Glaser! And so many more. (You can check the show notes for All the Books each week for an even bigger list.) I have some wonderful books to recommend today, and you can also hear about several more great titles on this week's episode of the All the Books! Jenn and I talked about Grand Theft Horse, Rosewater, Transcription, and more.
---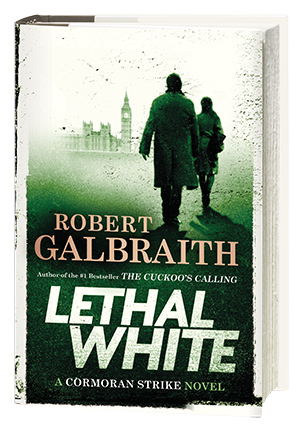 Sponsored by Mulholland Books
When Billy, a troubled young man, comes to private eye Cormoran Strike's office to ask for his help investigating a crime he thinks he witnessed as a child, Strike is left deeply unsettled. Trying to get to the bottom of the story, Strike and Robin Ellacott—once his assistant, now a partner in the agency—set off on a twisting trail that leads them through the backstreets of London, into a secretive inner sanctum within Parliament, and to a beautiful but sinister manor house deep in the countryside.
---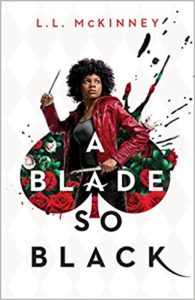 A Blade So Black by L.L. McKinney
This is a badass retelling of Alice in Wonderland set in Atlanta, where Alice is a warrior who fights monsters in the dream world of Wonderland. When her mentor is poisoned, she must travel deep into the heart of Wonderland for the antidote, but can she retrieve it before she loses her head? I thought I was tired of Alice retellings but this one changed my mind. It's awesome.
Backlist bump: Heartless by Marissa Meyer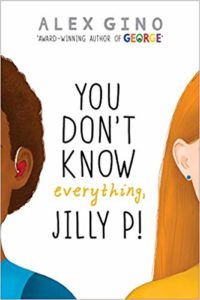 You Don't Know Everything, Jilly P! by Alex Gino
Jilly's sister, Emma, is born deaf, something Jilly doesn't understand. Emma is African American and Jilly is white, and Jilly realizes that they will be treated differently by the world. So she turns to Derek, a deaf, African American ASL user, to help her better understand her sister's perspective, and to help her see her own mistakes. Gino's new middle grade novel is about the importance of learning – and learning from our mistakes – and how being open to change and learning about experiences outside our own can make the world a better place.
Backlist bump: George by Alex Gino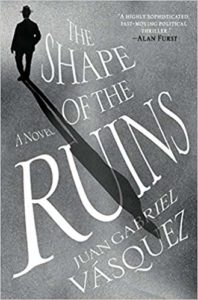 The Shape of the Ruins: A Novel by Juan Gabriel Vásquez
A literary mystery set in Colombia that starts with an attempted theft of a bullet-riddled uniform at a museum, and turns into an epic filled with conspiracies, secrets, assassinations, and history. It slyly resonates with our present-day behaviors and situations. This is Vásquez's most ambitious novel – and it's a success.
Backlist bump: The Savage Detectives by Roberto Bolaño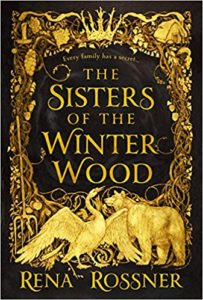 The Sisters of the Winter Wood by Rena Rossner
Who doesn't love a "danger in the woods" story??? Liba and Laya live in their cozy family home in a remote village surrounded by vast forests on the border of Moldova and Ukraine. Raised on their parents' delicious food and tales of caution, they still disregard the danger of strangers (because it wouldn't be an exciting story if they didn't) and suddenly find the dark forest closing in on their home. But a family secret may be the key to their salvation.
Backlist bump: Wintersong by S. Jae-Jones
That's it for me today – time to get back to reading! If you want to learn more about books new and old (and see lots of pictures of my cats, Millay and Steinbeck), or tell me about books you're reading, or books you think I should read (I HEART RECOMMENDATIONS!), you can find me on Twitter at MissLiberty, on Instagram at FranzenComesAlive, or Litsy under 'Liberty'!
Stay rad,
Liberty