How's your September going? I've been making my way through the first season of Timeless, which really could use just a touch more kissing but is otherwise pretty fun. And it's a fun way to learn about things like the Murder Castle.
---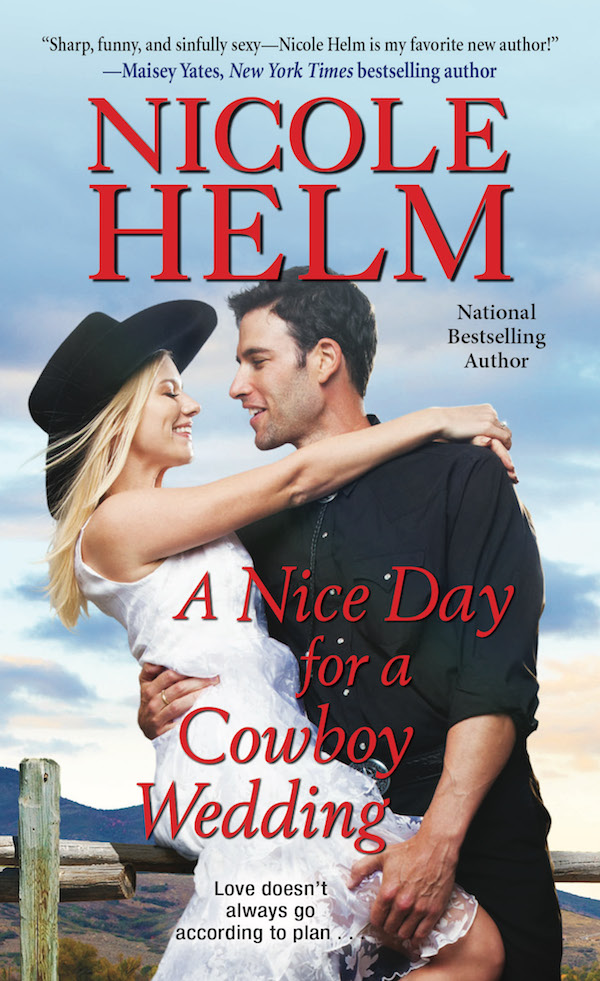 Sponsored by Kensington Publishing Corp.
National Bestselling author Nicole Helm returns with the fourth installment in her down-to-earth, warm-hearted and compelling Mile High Romance series – this time with a cowboy twist! Nestled in the Rocky Mountains, rugged Gracely, Colorado is famous for big-sky beauty and small-town community. It's a perfect place to take a deep breath, start again—and even plunge into the kind of love that lasts a lifetime. When Cora took a job as a wedding planner, she certainly did think she'd be the one getting hitched!
---
News and Useful Links
Have you heard? Bea and Leah Koch, the ladies at The Ripped Bodice, have signed an overall deal with Sony Pictures. There hasn't been any lengthy information on what they'll be doing, but from what I've read, they'll be using their knowledge to help Sony produce some awesome romance content.
Do you have Amazon Prime? They recently introduced Prime Reading, which is basically KU Lite. There's a select grouping of titles available to Prime account holders, and you can borrow up to 10 titles a month. I've had a look at the romance offerings, and they're not too bad. Have you tried it out? Let me know what you think!
And speaking of Kindle Unlimited, Talia Hibbert reviewed a few worthwhile KU titles on Frolic.
Vice did something dumb. Seriously, you'd think someone would do some research before publishing something like that.
This looks like the cutest thing ever and we should make sure it gets made.
Deals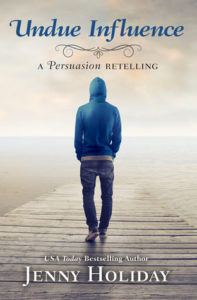 Interested in a queer retelling of Persuasion? Jenny Holiday's Undue Influence is 3.99.
If you're looking to start a new Rachel Van Dyken series, Dirty Exes is 1.99.
It's Hard Out Here for a Duke by Maya Rodale is 1.99. With a title like that, how can you resist?
Holley Trent's newest fae romance, Prince in Leather is 1.99 right now, too.
Over on Book Riot
Vampire romance giveaway, you say?
What are your bookish habits, weird or otherwise?
Here's a rundown of the big differences between KU and Prime Reading.
Recs!
The fall brings certain sounds to my living room, and I can't help but joining up with them in my own way. While watching football isn't my personal delight, I don't despair its existence, and I still want to spend those three…or nine…hours with my gentleman. So while he's paying close attention to every play, I spend the time between the moments when he hits my leg and tells me to watch a replay enjoying a novel or two. But what's football without sports romance?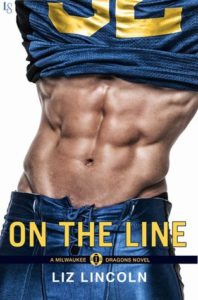 On the Line
Liz Lincoln
When Carrie finds herself without her wallet at the grocery store, the hot, Thor-like giant buying bananas and tampons behind her pays for her groceries. When she discovers the feminine products are for his twelve-year-old daughter, she immediately steps in to correct him, and a relationship is born. Too bad their flirty texting is interrupted by Carrie's need for a job and Thor Sean's need for a nanny. Carrie is obviously the best candidate for the job, sharing passions and interests with young Maddie. But that means no more flirting with her new boss. But she can't help the feelings she develops for the man she's getting to know, and the girl she's growing to love.
Precious, right?
I don't know what it is, but I really do love football romances. The first one I ever read was Blitzing Emily by Julie Brannagh, which involves a fake relationship and an opera star—so you know I was all over it. The rest of the series is similarly entertaining, and also relatively diverse, considering.
Another fun series is the New York Leopards trilogy by Allison Parr, starting with Rush Me. The heroine is an academic and it's delightful.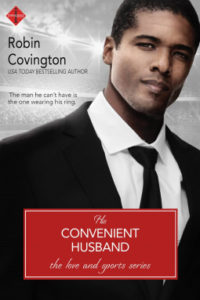 Robin Covington's His Convenient Husband provides us with one of the few m/m stories starring a football player. There's also a Russian dancer and a precious genderqueer teenager.
And of course, the newly released Intercepted (which is going to be our second When in Romance Book Club read in about a month!) looks pretty great.
(Not to mention Swagger the next Milwaukee Dragons series, which features the delightful Marcus James, whose brief appearances in On the Line left me wanting more.)
New and Upcoming Releases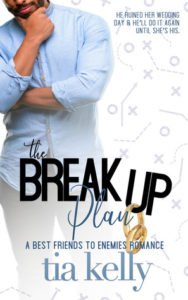 The Breakup Plan by Tia Kelly
Rebel Hard by Nalini Singh
Professor Feelgood by Leisa Rayven
More than Crave You by Shayla Black
Mostly Sunny by Jamie Pope (Sept 25)
Not Another Family Wedding by Jackie Lau (Sept 25)
As usual, catch me on Twitter @jessisreading or Instagram @jess_is_reading, or send me an email at jessica@riotnewmedia.com if you've got feedback or just want to say hi!