This edition of Today in Books is sponsored by KENS by Raziel Reid.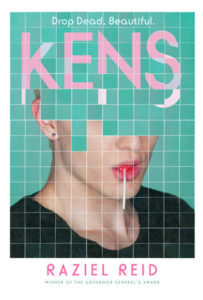 ---
Danez Smith Becomes Youngest Forward Prize for Poetry Winner
Danez Smith has become the youngest winner of the Forward Prize for Best Poetry Collection. Smith, who is also the first winner to identify as gender-neutral, won for their collection Don't Call Us Dead, which confronts race, gender, and being diagnosed HIV-positive. As the winner, Smith will receive a £10,000 award.
Watch The Captain Marvel Trailer
We got an official trailer for Marvel Comics' Captain Marvel movie. The film, starring Brie Larson as Captain Marvel, with Gemma Chan and Djimon Hounsou, arrives in theaters March 8. Watch the action-packed trailer here.
Avatar Gets Live-Action Netflix Series
Avatar is getting a reboot as an all-new live-action series, with The Last Airbender's co-creators Michael Dante DiMartino and Bryan Konietzko signed on to oversee the show. The animated series spawned a comics series, and an M. Night Shyamalan film that was criticized for being whitewashed. The creators have stated that this reboot will star characters of color.