YA Fans: It's time to catch up the haps.
"What's Up in YA?" is sponsored by Grim Lovelies by Megan Shepherd from HMHTeen.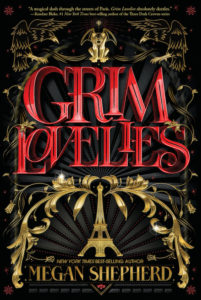 From the bestselling author of The Madman's Daughter trilogy comes Grim Lovelies, the first in a glittering new epic YA series where secrets have been long buried, friends can become enemies, and everything—especially humanity—comes at a price. Perfect for fans of Marissa Meyers, Holly Black, and Cassandra Clare. Called "a darkly enchanting saga…bound to attract fans of Leigh Bardugo" by Entertainment Weekly.
---
There's so much great YA book news to dig into this week and I can't wait to share!
https://twitter.com/jennyhan/status/1036670321628045312
Recent Book Mail
Lots of book mail in the last couple of weeks. You might want your TBR at the ready for this. Listed from top to bottom, left stack then right.
Unnatural Disasters by Jeff Hirsch
A Winter's Promise by Christelle Dabos and translated by Hildegarde Serle (This is the first YA book from publisher Europe Editions in translation).
(Don't) Call Me Crazy: 33 Voices Start The Conversation About Mental Health edited by Kelly Jensen (my own book!).
The Kiss Collector by Wendy Higgins
The Disasters by M.K. England
Pride by Ibi Zoboi
All The Crooked Saints by Maggie Stiefvater (Out in paperback!)
You Owe Me A Murder by Eileen Cook
Bloodleaf by Crystal Smith
Tales From The Inner City by Shaun Tan
Fake Blood by Whitney Gardner (technically a middle grade graphic novel, but Garnder's a YA author and I think this one skirts that line)
The Art of Losing by Lizzy Mason
Period Power: A Manifesto for the Menstrual Movement by Nadya Okamoto
Blended by Sharon Draper
Only Love Can Break Your Heart by Katherine Webber
Dear Evan Hansen by Val Emmich
Beneath The Citadel by Destiny Soria
We Say #NeverAgain by Parkland Student Journalists
The Deepest Roots by Miranda Asebedo
People Kill People by Ellen Hopkins
The Faithful Spy: Dietrich Bonhoeffer and the Plot to Kill Hitler by John Hendrix (This is the second YA nonfiction title on Bonhoeffer in recent memory — the first was by Patricia McCormick a few years back.)
Cheap Reads
Grab 'em while they're super affordable. Prices current as of Tuesday, September 11.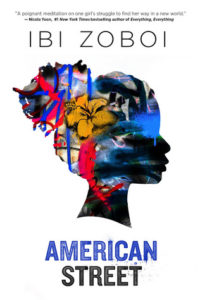 American Street by Ibi Zoboi is $2.
Savage by Nicole Conway — a dragon book! — is $2
Poison Study by Maria V. Snyder is $2.
Lauren Oliver's Vanishing Girls can be yours for $2.
Talon by Julie Kagawa is $2.
This is an oldie but a goodie: S.A. Bodeen's The Compound is $3.
Sara Farizan's wonderful Tell Me Again How A Crush Should Feel is $2.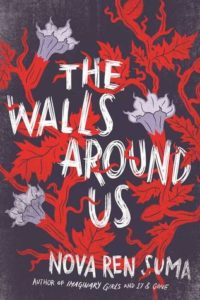 The Walls Around Us by Nova Ren Suma is $2.
The Gentleman's Guide to Vice and Virtue by Mackenzi Lee is $2.
Journey To Star Wars: The Last Jedi: Leia, Princess of Alderaan by Claudia Gray is $3.
____________________
Thanks for hanging out and we'll kick off next week with a fun author interview!
— Kelly Jensen, @veronikellymars on Twitter and Instagram
Psst: we're giving away a 6-month subscription to Owl Crate, Jr. You'll want to enter this!