Happy September, audiophiles!
We got a lotta new audiobooks this month, and I want to get to as many of them as possible, so let's dig right in! This is by no means a complete list, but I tried to pick titles you might not have heard about (sorry, Bob Woodward!) from a range of genres. As always, the publisher's descriptions in quotes.
---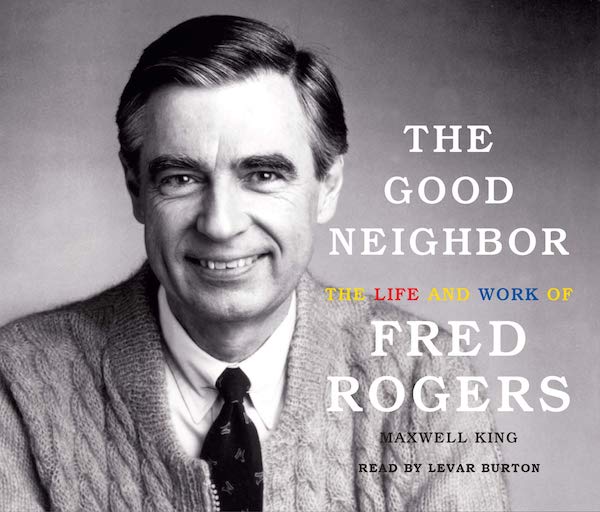 Sponsored by Oasis Audio, publisher of THE GOOD NEIGHBOR: THE LIFE AND WORK OF FRED ROGERS, written by Maxwell King and narrated by LeVar Burton.
If you're riding the wave of Mister Rogers nostalgia with the rest of America, don't miss The Good Neighbor: The Life and Work of Fred Rogers.Maxwell King has written the first-ever full-length biography of Mister Rogers himself, tracing Fred's personal, professional, and artistic life through decades of work.
And who better to voice the story of a PBS icon than LeVar Burton? Best known as the host of Reading Rainbow, LeVar was personally mentored by Fred. Between LeVar's undisputable knack for storytelling and the depth of King's content, The Good Neighbor audiobook is an exceptional listening experience
---
BUT FIRST: Don't forget to share the ins-n-outs of your reading life in our Fall Reader Survey. Also, for fans of Kid-Lit, we're giving away a six-month subscription to OwlCrate Jr! Enter here.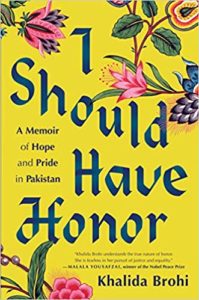 I Should Have Honor: A Memoir of Hope and Pride in Pakistan; written and read by Khalida Brohi; release date: 09-04-18
Raised to believe in the sanctity of marriage, Khalida Brohi's world changed forever when she learned that her cousin had been murdered by her uncle in an "honor killing." Her cousin had fallen in love with a man other than her betrothed. "This moment ignited the spark in Khalida Brohi that inspired a globe-spanning career as an activist, beginning at the age of 16. From a tiny cement-roofed room in Karachi where she was allowed 10 minutes of computer use per day, Brohi started a Facebook campaign that went viral. From there, she created a foundation focused on empowering the lives of women in rural communities through education and employment opportunities, while crucially working to change the minds of their male partners, fathers, and brothers." (Also the cover is GORGEOUS).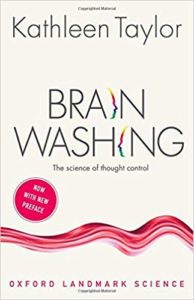 Brainwashing: The Science of Thought Control by Kathleen Taylor; narrated by Jennifer M. Dixon; release date: 09-04-18
It's possible that in my next life/in an alternate universe, I might be an evil dictator. Or some other kind of "bad guy." Because I am waaayyyy too fascinated by this kind of stuff. But you don't have to be into world-domination to be interested in this book. A research scientist at Oxford University, Kathleen Taylor, "brings the worlds of neuroscience and social psychology…In elegant and accessible prose, and with abundant use of anecdotes and case-studies, she examines the ethical problems involved in carrying out the required experiments on humans, the limitations of animal models, and the frightening implications of such research. She also explores the history of thought-control and reveals how it persists all around us, from marketing and television to politics and education." Originally published in 2004, the audio version includes an updated introduction by the author, "reflecting on the uses of brainwashing today."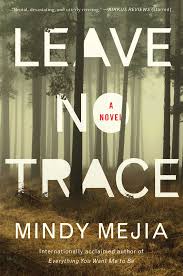 Leave No Trace by Mindy Mejia; narrated by Patricia Rodriguez; release date: 09-04-18
For those of you who are less "world-domination" oriented and just looking for a good thriller, Leave No Trace might fit the bill. "There is a place in Minnesota with hundreds of miles of glacial lakes and untouched forests called the Boundary Waters. Ten years ago a man and his son trekked into this wilderness and never returned." The boy and his father were presumed dead. When the son appeared a decade later, he was "violent, uncommunicative, and sent to a psychiatric facility. Maya Stark, the assistant language therapist, is charged with making a connection with their high-profile patient. No matter how she tries, however, he refuses to answer questions about his father or the last 10 years of his life….As [Maya's] drawn closer to this enigmatic boy who is no longer a boy, she'll risk everything to reunite him with his father, who has disappeared from the known world."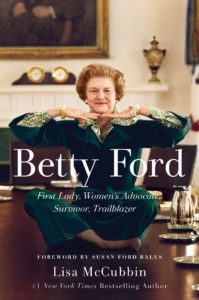 Betty Ford: First Lady, Women's Advocate, Survivor, Trailblazer by Lisa McCubbin; narrated by Amanda Carlin; release date: 09-11-18
For some, her name is synonymous with "rehab." But Betty Ford was more than just a person in (and eventual champion of) recovery. "Setting a precedent as first lady, Betty Ford refused to be silenced by her critics as she publicly championed equal rights for women and spoke out about issues that had previously been taboo – breast cancer, depression, abortion, and sexuality. With poignant details and rare insight, McCubbin reveals a fiercely independent woman who had a lively sense of humor, unwavering faith, and an indomitable spirit."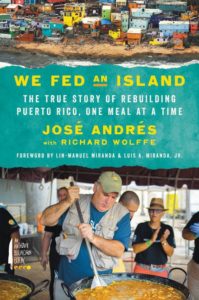 We Fed an Island: The True Story of Rebuilding Puerto Rico, One Meal at a Time by Jose Andres; narrated by Jose Andres, Luis A. Miranda Jr.; release date: 09-11-18
Few people have supported Puerto Rico through the yearlong, devastating aftermath of Hurricane Maria like Jose Andres. "Andrés and his team fed hundreds of thousands of people, including with massive paellas made to serve thousands of people alone. At the same time, they also confronted a crisis with deep roots as well as the broken and wasteful system that helps keep some of the biggest charities and NGOs in business. Based on Andrés' insider's take as well as on meetings, messages, and conversations he had while in Puerto Rico, We Fed an Island movingly describes how a network of community kitchens activated real change and tells an extraordinary story of hope in the face of disasters both natural and manmade, offering suggestions for how to address a crisis like this in the future."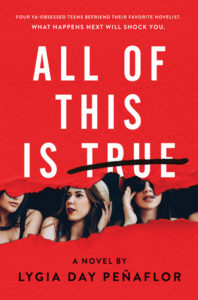 All of This Is True by Lygia Day Penaflor; narrated by Amielynn Abellera, Mike Rylander, Jay Aaseng, Sharmila Devar, Rachel Jacobs, Em Eldridge, Nora Hunter, Taylor Meskimen, Merritt Hicks, Arnell Powell, Jesse Bernstein, Adam James Conner, Susan Hanfield, Ann Simmons; release date: 09-18-18
If you are a lover of full cast audiobooks with a heavy dollop of suspense, check out All of This is True. "In this genre-defying story from Lygia Day Peñaflor, four teens befriend their favorite YA novelist, only to find their deepest, darkest secrets in the pages of her next book – with devastating consequences." Told "as a series of interviews, journal entries, and even pages from the book within the audiobook" this sounds like some original spooky scary goodness.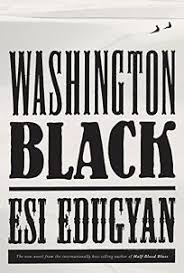 Washington Black by Esi Edugyan; narrated by Dion Graham; release date: 09-18-18
Longlisted for the Man Booker Prize, Wash is the story of "George Washington Black, or "Wash", an 11-year-old field slave on a Barbados sugar plantation, is terrified to be chosen by his master's brother as his manservant. To his surprise, the eccentric Christopher Wilde turns out to be a naturalist, explorer, inventor, and abolitionist…But when a man is killed and a bounty is placed on Wash's head, Christopher and Wash must abandon everything…What brings Christopher and Wash together will tear them apart, propelling Wash even further across the globe in search of his true self."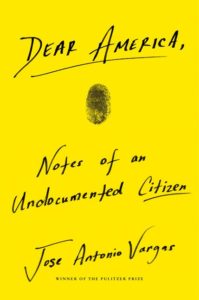 Dear America: Notes of an Undocumented Citizen written and read by Jose Antonio Vargas; release date: 09-18-18
Especially in this political climate, it's too easy to forget the human faces behind "political issues." Jose Antonio Vargas, a Pulitzer Prize-winning journalist seeks to bridge that divide with his own personal experience of being undocumented. "This book is about homelessness, not in a traditional sense but in the unsettled, unmoored psychological state that undocumented immigrants like myself find ourselves in. This book is about lying and being forced to lie to get by; about passing as an American and as a contributing citizen; about families, keeping them together, and having to make new ones when you can't. This book is about constantly hiding from the government and, in the process, hiding from ourselves. This book is about what it means to not have a home."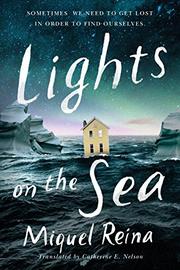 Lights on the Sea by Miquel Reina; narrated by Malcolm Hillgartner; release date: 09-25-18
Fans of magical realism and unexpected journeys, take note: "On the highest point of an island, in a house clinging to the edge of a cliff, live Mary Rose and Harold Grapes, a retired couple still mourning the death of their son thirty-five years before. On the eve of eviction from the most beautiful and dangerously unstable perch in the area, they're uprooted by a violent storm. The disbelieving Grapeses and their home take a free-fall slide into the white-capped sea and float away…Ahead of them, a light shimmers on the horizon, guiding them toward a revelatory and cathartic new engagement with life, and all its wonder."
Which September releases are you most looking forward to? Which should I have included on the list but didn't because I'm a bad, bad newsletter writer? Let me know, either on twitter where I'm msmacb or via email at katie@riotnewmedia.com.
Until next week,
~Katie