Hola, libro lovers! Welcome to In The Club, a newsletter of resources to keep your book group well-met and well-read.
It's September! Fall is almost here… kinda? I live in San Diego so it might just be 90 degrees through Halloween. *shrug emoji* Guess I should put these boots and scarves away.
---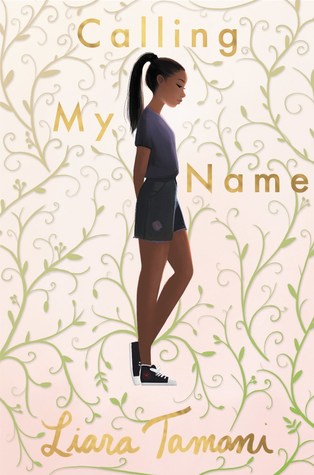 Sponsored by Epic Reads
Growing up in a conservative African American family in Texas, Taja struggles with her family expectations, a changing body, and a handsome new boyfriend as she tries to discover her own identity. Lyrical and literary, Tamani's debut is a strikingly honest and genuine exploration of family, religion, sexuality, and how we define self-worth. Now available in paperback, Calling My Name is a must-read for fans of Jacqueline Woodson.
---
More importantly, it's that time of year when book releases start to rain down from the sky at a pace almost too dizzying to keep up with. But we wouldn't be true bookworms if we didn't try, would we? So let's get started!
Book Riot wants to hear from you! Click here to take our super-fast Fall Reader Survey and be entered to win a $100 gift card to the Book Riot store!
Holiday! Celebrate! – Did you know that September is National Library Card Sign Up Month and Be Kind to Writers and Editors Month? Huzzah! Wondering what other bookish holidays exist throughout the month and year? Check out this sweet calendar of bookish holidays to maximize your celebratory fun.
Book Club Bonus: Plan your book club around one of these festive days/weeks/months. Some of them are perhaps too wide/general for book club, but some would make for awesome inspiration. Read a comic for National Comic Book Day on the 25th of this month, or read a mystery in October for one of my faves: Mystery Series week.
Alternative Prizes – The New Academy has announced the alternative Nobel Prize in Literature shortlist for 2018! Four finalists were chosen from the original list of 47 authors and the winner will be announced on October 12th.
Book Club Bonus: Pick a work by of the four shortlisted authors for your book club. While any of the four authors' works would certainly spark some healthy book chat on their own, discuss the works within the framework of #metoo. These writers were after all selected by an organization whose very existence was necessitated when allegations of sexual misconduct brought about the collapse of a major literary institution. I'd love to hear some deep book club chat on Murakami's Men Without Women, for example. Discuss!
A Few Coins for Jane Austen – A first edition of Pride and Prejudice is going up for auction and I totally want it!
Me: What was that? It's almost $24,000? Cool cool cool. I'll get right on that.
Narrator: She did not get right on that.
Book Club Bonus: Consider a classics remix for book club. Take a classic that you love and look for a modern retelling. If you have the time, maybe read both the original and the remix, or just the remix – you do you, boo. There are so many good ones to choose from! I would love to get my girlfriends together to compare and contrast Jane Eyre vs. Jane Steele – what we loved, what we hated, what was oddly distorted or creatively updated.
Book Club Gets Lit – Oooh snap. Guess what? I've got a second giveaway for you! Ten lucky Book Riot Readers will peach won a copy of our bookish conversation game, Lit Chat. Enter here to win!
Book Club Bonus: A round of Lit Chat is the perfect book club meeting activity! You're all book lovers, obvi. Use this as in ice breaker if it's your first time meeting, or just add a fun little interlude to your book discussion with this bookish conversation starter.
Book Recs Written in the Stars – We've all been there: you've searched your soul, your book club and your TBR for what to read next and you can't just decide on a title. Did you ever think to let your astrological sign do the picking for you? Maybe it's time you do! I'm loving the Scorpio pick and can't wait to get into it!
---
That's all for today, book people. Stay tuned for recs for Hispanic Heritage month in next week's newsletter – I can't wait to spread the Latina bookworm love!
Stay bad & bookish, my friends.
Vanessa