Today's Riot Rundown is sponsored by Kill the Queen by Jennifer Estep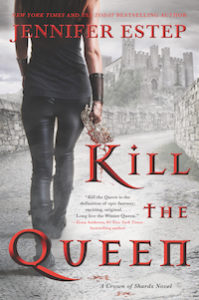 Dark forces are at work inside the Bellona royal court. When the crown princess assassinates her mother to take the throne by force, even seventeenth-in-line-for-the-throne Lady Everleigh is in danger.
Forced into hiding to survive, she falls in with a gladiator troupe. Though they use their talents to entertain, the gladiators are highly trained warriors. Uncertain of her future Evie begins training with the troupe. But as the bloodthirsty queen exerts her power, Evie's fate becomes clear: she must become a gladiator . . . and kill the queen.