Last week, 81-year-old Senator John McCain passed away after a brief battle with brain cancer. McCain's political legacy is complicated, and I won't pretend to be an expert, but he does leave a lifetime of work and several books to his name.
---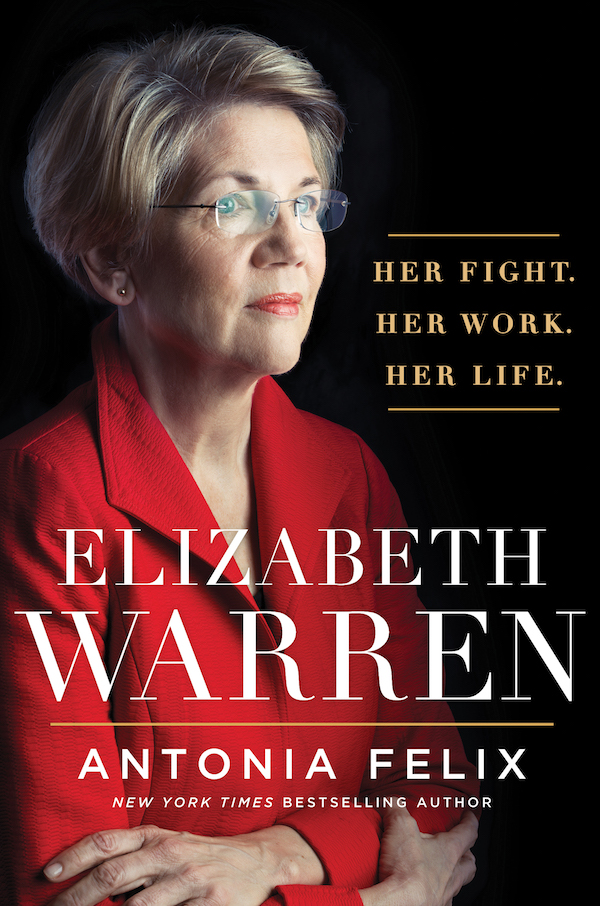 Sponsored by Elizabeth Warren: Her Fight. Her Work. Her Life by Antonia Felix.
Elizabeth Warren's rise as one of America's most powerful women is a stirring lesson in persistence. From her fierce support of the middle class to her unapologetic response to political bullies, Warren is known as a passionate yet plain-speaking champion of equity and fairness. In the wake of one fellow senator's effort to silence her in 2016, three words became a rallying cry across the country:
Nevertheless, she persisted . . .
In this breakthrough biography, bestselling author Antonia Felix reveals how Warren brought her expertise to Washington to become an icon of progressive politics in a deeply divided nation, and weaves together never-before-told stories from those who have journeyed with Warren, from Oklahoma to the halls of power.
---
In the wake of his death, McCain's most recent book, The Restless Wave, climbed on to several bestseller lists. The book was released in May, after McCain's cancer diagnosis, and was again co-written by his former chief of staff, Mark Salter.
In the Christian Science Monitor, one writer remembered McCain as an "active and passionate fellow reader," comparing him to another political bibliophile, Teddy Roosevelt. The books mentioned in the piece are overwhelmingly written by white men, but it's still a nice angle on a memorial. (For a more diverse reading list from a politician, check out Barack Obama's summer reading recommendations. So good.)
New Books!
And with that, let's dive into new books coming out this week. There are a bunch of good ones.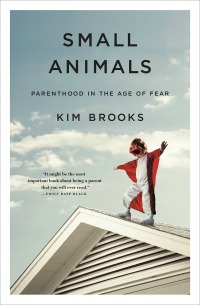 Small Animals by Kim Brooks – On a mild afternoon, Kim Brooks made the decision to leave her son in the car while she ran into a store. A bystander called the police, setting of years of legal trouble for the family. Brooks uses that experience as a jumping off point to explore "the broader role America's culture of fear plays in parenthood." You can get a peek of her style in this Salon article Brooks wrote about the initial incident in 2014.
Boom Town by Sam Anderson – The subtitle of this book is what sold me on reading it… "the fantastical saga of Oklahoma City, its chaotic founding… its purloined basketball team, and the dream of becoming a world-class metropolis." It just sounds incredibly fun.
Not Quite Not White by Sharmila Sen – As a 12-year-old, first generation immigrant from India, Sharmila Sen struggled with her "not quite-ness" – "not quite white, not quite black, not quite Asian." This memoir is a story of her teenaged attempts to blend in with American whiteness and an argument about what that actually means.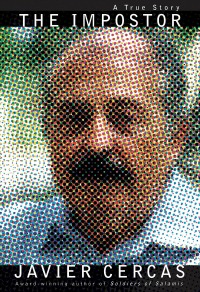 The Imposter by Javier Cercas – In 2005, an elderly man living in Barcelona who claimed to be a Holocaust survivor was exposed as a fraud… he'd never been in a Nazi concentration camp, making his decades of honors and recognition false. This book seeks to unravel his story and understand what led to such an enormous deception.
Attention by Joshua Cohen – This book is the "culmination of two decades of writing and thoughts about life in the digital age," a collection of assorted writings that explore a range of issues of modern life and how to exist in a world that is saturated with information.
Elizabeth Warren by Antonia Felix – Political memoirs and biographies released ahead of a possible run for president don't usually interest me, but this one about Elizabeth Warren is probably of interest to other Book Riot readers. Reviews suggest the book is a generally positive portrayal, but I am interested in the idea of exploring the cultural and media coverage that Warren gets.
Around the Riot!
Finally, there's been some excellent nonfiction coverage over at Book Riot lately. Here's a round up in case you missed anything:
You can find me on Twitter @kimthedork, and co-hosting the For Real podcast here at Book Riot. Happy reading!