This edition of Today in Books is sponsored by Flatiron Books, publishers of 13 Minutes by New York Times bestselling author Sarah Pinborough.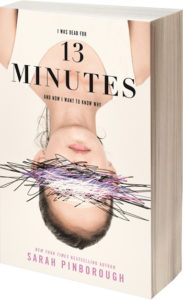 ---
First Trailer For Elena Ferrante Adaptation
HBO released its first official teaser trailer for the series adaptation of My Brilliant Friend, the first book in Elena Ferrante's Neapolitan novels. The story follows friends Elena and Lila as they try to make their way out of a rough Naples neighborhood and restrictive home lives. Watch the teaser.
Traditional Publishers Are Selling Way More Nonfic
Forbes reported that "adult non-fiction revenues are soaring above fiction revenues and have been widening the gap for the past five years." This, with a note that these numbers only account for traditionally published books, leaving out fiction and non-fiction from indie self-publishing. In other words, these numbers do not signal the death of adult fiction.
3 Members Return To Nobel Prize Body
Three members who quit the Swedish Academy (the Nobel literature prize body) amid a sex-abuse scandal are returning. Sara Danius, Kjell Espmark, and Peter Englund will rejoin the body, saying differences with a member aren't as important as the Academy itself. Espmark said they're ready to help out with the election of new board members.
And don't forget, we're giving away a stack of books from Season 2 of Recommended, in honor of the upcoming third season of the podcast! Click here to enter.