Hello mystery fans! This week I have for you a cozy mystery, a thriller, and a 5-star true crime memoir.
---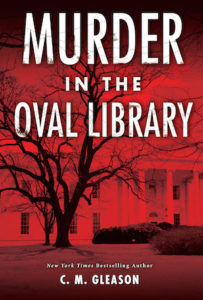 Sponsored by Murder in the Oval Library by C.M. Gleason.
April 13, 1861: Rebel troops wait across the Potomac, only 800 feet from the White House and President Lincoln—but a murderer is even closer. The Civil War has begun—and an invasion of Washington, D.C. seems imminent. Lincoln's trusted aide, Adam Speed Quinn, assembles a motley crew and garrisons them in the White House. These rough-and-tumble patriots steel themselves for the attack, but while dawn breaks with no Rebel strike, a single act of violence strikes the White House. A guard lies dead in the oval library, and the murderer is among them.
---
Chien Knows How To Leave Me Excited For The Next Book! (TW suicide)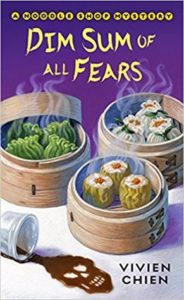 Dim Sum of All Fears (A Noodle Shop Mystery #2) by Vivien Chien: Lana Lee is back! She's still unhappily working at her parents' Chinese restaurant at Asia Village except now her parents have left her fully in charge as they take a trip to Taiwan. And of course there's another murder at Asia Village. Thankfully, Lee and her coworkers aren't suspects, but it is Lee's friend and husband who are dead so she can't help herself from asking questions to get to the bottom of what really happened. It's really not her fault that she can't stay out of it: Lee is just one of those people who attracts people to be honest and open up with her–but it is kind of her fault because her we've-been-on-a-few-dates detective has repeatedly told her not to investigate. I like that Lee is overall lost in life, reserved, a great friend, and beginning to come into her own as a snooper. (And when you're done I highly recommend the Ugly Delicious Fried Rice episode on Netflix for really interesting history and conversations about Chinese food in America.)
Unravels Into An Intense Thriller (TW suicide / rape)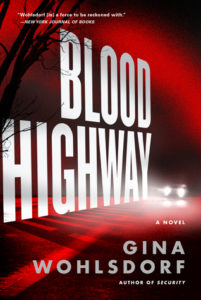 Blood Highway by Gina Wohlsdorf: I went into this novel knowing absolutely NOTHING, but excited because I really enjoyed Wohlsdorf's first novel Security–which was basically a slasher film in a novel. This time around, Wohlsdorf has written a crime novel/thriller/coming-of-age. Rainy Cain, a seventeen-year-old girl, is already having a difficult life when her mom dies by suicide and a cop tries to help her out when the system to care for her is already overfilled. What she doesn't know is that secrets kept from her will soon have her running for her life… I listened to the audiobook in one day on this one as I was really invested in Cain and, since I didn't read the summary beforehand, I got to be pleasantly surprised that the story went in directions I didn't even image when I began the book. And as much as I love a kickass girl/woman, I also really like the realistic scared/struggling/doing-their-best-not-to-faint-no-matter-how-tough-they-are girl/woman.
Excellent True Crime Memoir–I Inhaled The Audiobook In One Sitting! (TW suicide/ mentions and discussions about many possibly triggering things.)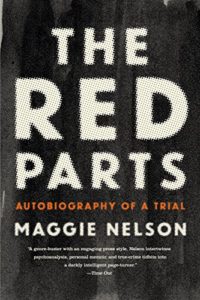 The Red Parts: Autobiography of a Trial by Maggie Nelson: This one is hard to describe because as much as it's a memoir and true crime Nelson has the ability to meditate on humanity and society–and so many things–that I felt myself often catching my breath after sentences. If you don't already know, Maggie Nelson has a collection of published work including poetry, essays, and autobiography. She also grew up the niece of Jane Mixer, whose 1969 murder had remained unsolved until 2004. This is Nelson's story about her life and her family's along with the trial. If you're a fan of true crime memoir, this is a MUST READ. I also recommend this to fans of essay collections and literary works because Nelson is just a fantastic writer, observer, and person.
Recent Releases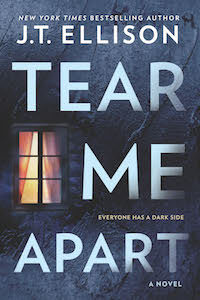 Tear Me Apart by J.T. Ellison (TBR: I love Ellison's No One Knows and am looking forward to getting to this one.)
The Mystery of Three Quarters (New Hercule Poirot Mysteries #3) by Sophie Hannah
The Grave's a Fine and Private Place (Flavia de Luce #9) by Alan Bradley (Paperback)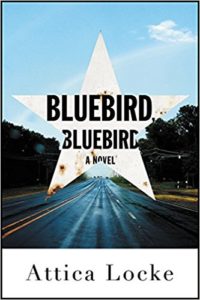 Bluebird Bluebird by Attica Locke (Paperback) (If you haven't read this yet drop everything and go, go, go! Review)
Remember you can win 16 awesome books that were featured on the Recommended podcast!
Browse all the books recommended in Unusual Suspects previous newsletters on this shelf. And here's an Unusual Suspects Pinterest board.
Until next time, keep investigating! And in the meantime, come talk books with me on Twitter, Instagram, and Litsy–you can find me under Jamie Canaves.
If a mystery fan forwarded this newsletter to you and you'd like your very own you can sign up here.