Happy last Tuesday in August! Who is excited for new books??? I can't wait to get French Exit by Patrick deWitt, and Ozy and Millie, a comic by Dana Simpson that came before Phoebe and Her Unicorn. I have some more wonderful books to recommend today, and you can also hear about several more great titles on this week's episode of the All the Books! Rebecca and I talked about City of Ghosts, Darius the Great Is Not Okay, Nothing Good Can Come from This, and more.
---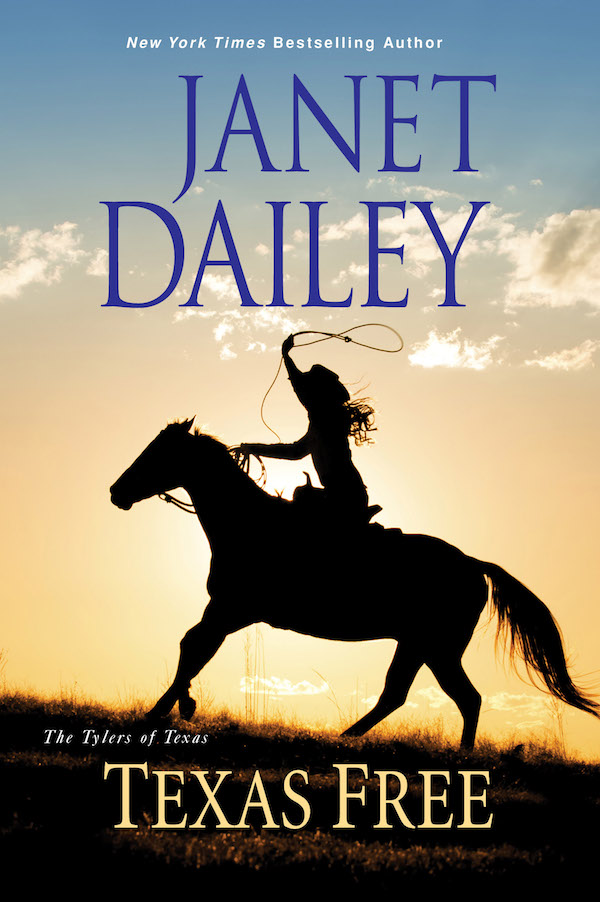 Sponsored by Kensington Publishing Corp.
Join America's first Lady of Romance – bestselling author Janet Dailey – as she brings readers the lives and loves of a powerful ranching family, the Tylers, to life from their humble beginnings to their promising future in epic Texan saga that exemplifies the American Dream.  In the vein of her iconic Calder novels, long standing feuds, rustlers, and squatters, are constant threat to the Tylers and their beloved Rimrock Ranch and the land it stands on. But these passionate, strong men and women will stop at nothing to persevere their family's legacy and flourish.
---
PS – Don't forget we're giving away 16 of the great books mentioned on the Recommended podcast! Enter here by August 31st for a chance to win.
Harbor Me by Jacqueline Woodson
Woodson, the 2018–2019 National Ambassador for Young People's Literature, returns to YA after Another Brooklyn with a powerful story about six students who meet once a week to discuss their lives. Without adult supervision, they are free to express their fears and anger over racial profiling, the deportation and incarceration of family members, and more. And they are also free of judgement, and come to depend on one another for support.
Backlist bump: Brown Girl Dreaming by Jacqueline Woodson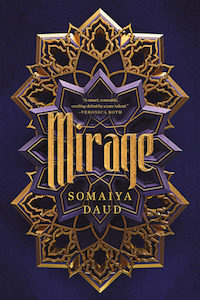 Mirage: A Novel by Somaiya Daud
I'm declaring this the big YA fantasy release of August. Inspired by the author's Moroccan heritage, Mirage is about eighteen-year-old Amani, who is kidnapped and forced to appear as the body double for her country's hated princess. Amani is torn between her glamorous new life in the palace and the real threat of death that hangs over her every time she appears as the princess in public. This is a wildly imaginative debut!
Backlist bump: An Ember in the Ashes by Sabaa Tahir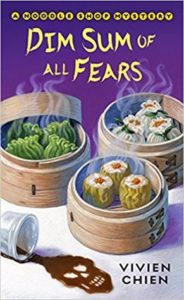 Dim Sum of All Fears (A Noodle Shop Mystery) by Vivien Chien
I am so delighted by this cozy mystery series, and the fact that they are being published so quickly! This time around, Lana Lee is left running the family restaurant business when her parents go to Taiwan, which she does begrudgingly and without any drama…until the owners of the souvenir shop next door are murdered! That totally counts as drama, right? At least it brings that handsome Detective Adam back around. (FYI: The third book is out in March!)
Backlist bump: Death by Dumpling by Vivien Chen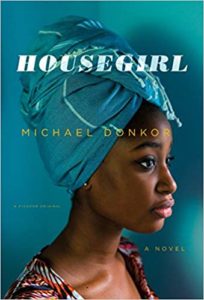 Housegirl: A Novel by Michael Donkor
A powerful debut about three adolescent girls growing up in different circumstances. Teen Belinda takes young Mary under her wing and teaches her the rules of being a housegirl. But then Belinda is sent from Ghana to London to clean for a family, with the hopes that she will be a good influence on their sullen daughter, Amma. Belinda hates to leave Mary behind and wonders if she will be able to get through Amma's defenses. The writing in the novel is exquisite, and the story is both sad and charming.
Backlist bump: We Need New Names by NoViolet Bulawayo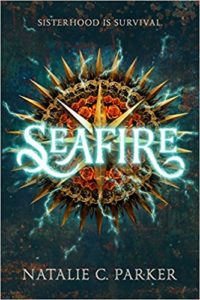 Seafire by Natalie C. Parker
After her family is killed by the bloodthirsty warlord Aric Athair, Caledonia Styx forms a badass crew of women from similar situations, and sets out on her ship to seek revenge against Athair. Helping her get justice is a former crew member from Athair's team. But can he be trusted? This is a rollicking high seas adventure!
Backlist bump: The Dust of 100 Dogs by A.S. King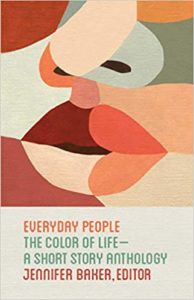 Everyday People: The Color of Life–a Short Story Anthology by Jennifer Baker
A wonderful anthology of short stories featuring new work by established and emerging writers of color, including Mia Alvar, Carleigh Baker, Nana Brew-Hammond, Glendaliz Camacho, Alexander Chee, Mitchell S. Jackson, Yiyun Li, Allison Mills, Courttia Newland, Dennis Norris II, Jason Reynolds, Nelly Rosario, Hasanthika Sirisena, and Brandon Taylor, curated by Jennifer Baker.
Backlist bump: The Best American Short Stories 2017 (The Best American Series) edited by Meg Wolitzer
That's it for me today – time to get back to reading! If you want to learn more about books new and old (and see lots of pictures of my cats, Millay and Steinbeck), or tell me about books you're reading, or books you think I should read (I HEART RECOMMENDATIONS!), you can find me on Twitter at MissLiberty, on Instagram at FranzenComesAlive, or Litsy under 'Liberty'!
Stay rad,
Liberty