Hello mystery lovers! We're almost at the very end of the Sharp Objects adaptation (if you've been watching) and I discovered this week that Netflix's To All the Boy's I've Loved Before adaptation is the perfect after-watch to wash the worst-family-ever out of my brain. Thought I'd share in case your brain could also use a washing.
---
Sponsored by Impostor's Lure by Carla Neggers, new from MIRA books.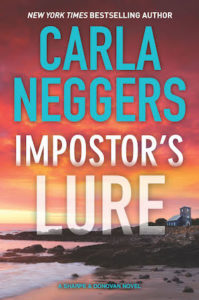 The disappearance of a federal prosecutor launches the latest high-stakes case for FBI agents Emma Sharpe and Colin Donovan. Newlyweds Emma and Colin are suspicious when prosecutor Tamara McDermott is a no-show at a Boston dinner party. In London, a woman who was supposed to meet Emma's art-detective grandfather is discovered near death, and it is soon discovered that her husband has vanished. The couple's connection to Tamara adds to the puzzle. Emma and Colin's search leads them deep into a maze of misdirection created by a clever, lethal criminal who stays one step ahead of them…
---
From Book Riot And Around The Internet
Rincey and Katie explore food mysteries and their recipes, plus much more mystery things, on the latest Read or Dead!
Is the Chinese government behind one of the boldest art-crime waves in history?
15 YA Books to Read After Loving HBO's Sharp Objects
6 New Comic Series for Crime Fiction Fans
Mystery Trope: Covered In Blood, With No Memory…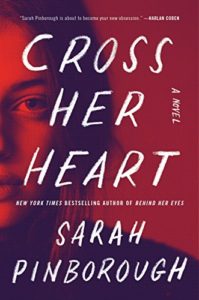 Giveaways: Remember you can win 16 awesome books featured on the Recommended podcast! Who doesn't want to win a big stack of books?! AND a giveaway for 250 digital audiobook downloads of Cross Her Heart by Sarah Pinborough. AND 10 copies of Lisa Unger's Under My Skin. You're bound to win something!
Adaptations And News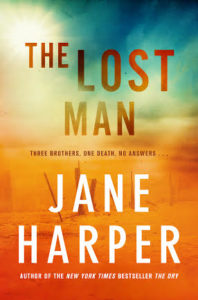 Jane Harper has a standalone novel, The Lost Man, coming out February 5, 2019: "Two brothers meet at the remote fence line separating their cattle ranches in the lonely outback. In an isolated belt of Western Australia, they are each other's nearest neighbor, their homes four hours' drive apart. The third brother lies dead at their feet." Is it here yet?!
Sam Greenlee's spy novel The Spook Who Sat By The Door is being adapted into a series by Lee Daniels Entertainment.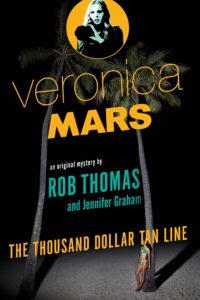 First we had Veronica Mars. Then we got the film. Then we got two novels: The Thousand-Dollar Tan Line and Mr. Kiss and Tell. Now there's a Hulu series almost in the works!
The Alienist is getting a second season on TNT based on Caleb Carr's sequel book The Angel of Darkness.
For fans of the TV series Hannibal there's now a webcomic with ALL of Bryan Fuller's characters in one world–yup, you read that correctly! "Imagine a world where Hannibal Lecter is the Executive Chef to Ned's (Pushing Daisies) Pastry Chef, where actress Caroline Dhavernas' Alana Bloom (Hannibal) and Jaye Tyler (Wonderfalls) exist together. It's a recipe for madness." The webcomic starts here with weekly updates.
My Favorite Murder's Creators Are Launching a Podcast Network
Kindle Deals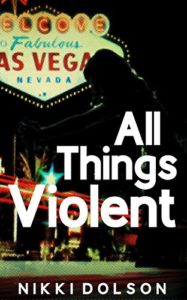 I just bought All Things Violent by Nikki Dolson for $2.99 because I could not be more sold by "A violent, funny, shockingly addictive debut…"
Ill Will by Dan Chaon is $1.99 if you're looking for a great literary mystery! (Review) (I don't remember if this had triggers.)
A Bit of My Week In Reading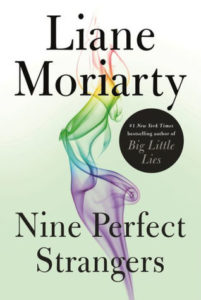 Liane Moriarty's Nine Perfect Strangers landed on my doorstep today so naturally I dropped everything and started reading it. So far I'm just getting to know the "strangers" which alternate between France's chapters. France being a middle-aged, frustrated woman on her way to a "health resort."
And I finished The Red Parts (an excellent true crime memoir), Dim Sum of All Fears (another good cozy), and Blood Highway (a crime thriller that did not go as I expected which is always a good thing).
Browse all the books recommended in Unusual Suspects previous newsletters on this shelf. And here's an Unusual Suspects Pinterest board.
Until next time, keep investigating! And in the meantime, come talk books with me on Twitter, Instagram, and Litsy–you can find me under Jamie Canaves.
If a mystery fan forwarded this newsletter to you and you'd like your very own you can sign up here.