Welcome to Check Your Shelf! This is your guide to all things book talk worth knowing to help librarians like you up your game when it comes to doing your job (& rocking it).
Check Your Shelf is sponsored by Seafire by Natalie C. Parker.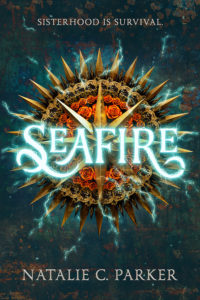 After her family is killed by corrupt warlord Aric Athair and his bloodthirsty army of Bullets, Caledonia Styx is left to chart her own course on the dangerous and deadly seas. She captains the Mors Navis, with a crew of girls and women just like her, who have lost their families and homes because of Aric. But when Caledonia's best friend barely survives an attack thanks to help from a Bullet looking to defect, Caledonia finds herself questioning whether to let him join their crew. Is this boy the key to taking down Aric once and for all…or will he threaten everything the women have worked for?
____________________
Libraries & Librarians
Book Adaptations in the News
Books in the News
By the Numbers
Award News
All Things Comics
Audiophilia
Book Lists, Book Lists, Book Lists
Bookish Curiosities & Miscellaneous
Walked into my local library and felt ATTACKED. 💀 pic.twitter.com/NgUg05O3ch

— cw of the no peak clan 🌿 READ JADE CITY (@artfromafriend) August 4, 2018
There's this then!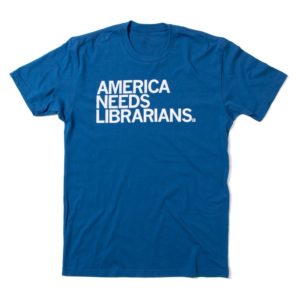 The truest t-shirt to ever t-shirt. Grab one for $23.
____________________
Thanks for hanging out and we'll see you again in two weeks!