Happy Monday! I am happy to slide into your email once again with a newsletter bursting with bookish news! It's so much fun to compile this each week. Enjoy your upcoming week, and be excellent to each other. – xoxo, Liberty
PS – Don't forget we're giving away 16 of the great books mentioned on the Recommended podcast! Enter here by August 31st for a chance to win.
---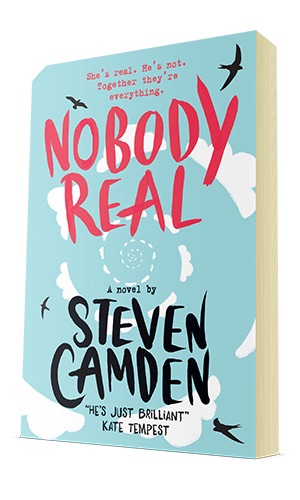 Sponsored by Nobody Real by Steven Camden, published by HarperCollins
For years, Marcie has been hitching a ride on the train of her best friend Cara's life. Now there's only one more summer until they're off to college as planned. But Marcie has a secret, and time is running out for her to decide what she really wants. Thor was also Marcie's friend—before she cast him out—and time is running out for him too. But Thor is not real. And that's a real problem. This is the story of a teenage girl and the return of her imaginary friend, and we guarantee you've never read anything like it.
---
Here's this week's trivia question: Who was the first Chinese writer to win the Nobel Prize for Literature? (Answer at the bottom of the newsletter.)
Deals, Reals, and Squeals!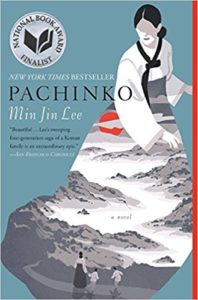 Apple has optioned Pachinko by Min Jin Lee!
Rebecca Hall will direct Tessa Thompson and Ruth Negga in an adaptation of Nell Larsen's Passing.
Actor Thomas Lennon is writing a middle grade series.
Navajo artist creates Native superheroes for new comic book.
Ijeoma Oluo will appear in a film, Thin Skin, based on the play I'm Fine Now by Ahamefule Oluo.
Elizabeth Acevedo will return in May 2019 with With the Fire on High.
Michael Chabon is a producer on the newly announced Captain Picard Star Trek series.
AMC is developing an animated show based on Ken Liu's short stories.
Crazy Rich Asians author Kevin Kwan has a drama series in development at Amazon.
And a Slaughterhouse-Five series is in development at Epix.
Patrick Wilson will star in Netflix's adaptation of the Stephen King/Joe Hill novella In The Tall Grass.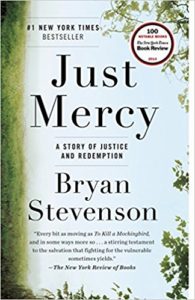 Brie Larson to co-star with Michael B. Jordan in Just Mercy.
Akwaeke Emezi will publish her next two books with Riverhead.
Ruby Rose cast as Batwoman in the CW's DC crossover and potential series.
Idris Elba joins the adaptation of Ghetto Cowboy, which is based on the novel by Greg Neri.
Tor announced three new novels from Annalee Newitz.
The hosts of My Favorite Murder are writing a book!
Lamar Giles teased some great news.
New Wheel of Time novella coming in 2019.
Cover Reveals
Sona Charaipotra announced Symptoms of a Heartbreak. (Imprint, May 21, 2019)
Justin Timberlake revealed the cover of his upcoming book, Hindsight: & All the Things I Can't See in Front of Me. (Harper Design, October 30)
Here's the first look at Sea Monsters by Chloe Aridjis. (Catapult, February 5, 2019)
Some of Dan Brown's books are getting a makeover. They'll be available August 21.
Sneak Peeks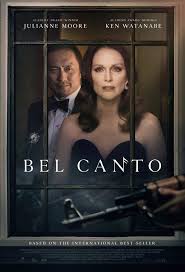 See the first trailer for Ann Patchett's Bel Canto, starring Julianne Moore.
Anthony Hopkins and Emma Thompson reunite for King Lear.
Book Riot Recommends 
At Book Riot, I work on the New Books! email, the All the Books! podcast about new releases, and the Book Riot Insiders New Release Index. I am very fortunate to get to read a lot of upcoming titles, and learn about a lot of upcoming titles, and I'm delighted to share a couple with you each week!
Loved, loved, loved: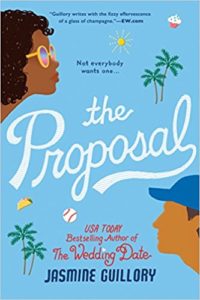 The Proposal by Jasmine Guillory (Berkley, October 30)
The author of The Wedding Date has done it again! This time, she perfectly captures the age of internet outrage. When Nikole's boyfriend of five months proposes to her onscreen at a Dodgers game, she says no. He didn't even spell her name right! But the fans are mad on his behalf, and soon the internet piles on the criticism. Luckily, Nikole meets a handsome stranger named Carlos, and he's helping take the sting out of the outrage.
Excited to read: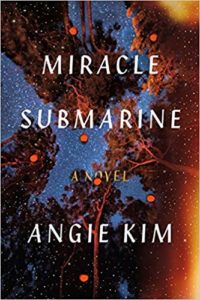 Miracle Submarine: A Novel by Angie Kim (Sarah Crichton Books, April 16, 2019)
I saw this cover go by on Instagram and I knew I needed to read it, before I even knew what it was about! THEN I READ THE DESCRIPTION. It's about a couple who find themselves embroiled in a murder trial after their experimental medical treatment device kills two people. This is being compared to Everything I Never Told You and Defending Jacob! YES PLEASE.
What I'm reading this week.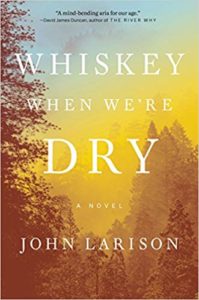 Whiskey When We're Dry by John Larison
Daisy Jones & The Six: A Novel by Taylor Jenkins Reid
Magical Negro by Morgan Parker
The River by Peter Heller
The Cooking Gene: A Journey Through African American Culinary History in the Old South by Michael W. Twitty
And this is funny.
Trivia answer: Gao Xingjian.