This edition of Today in Books is sponsored by JIMMY Patterson Books.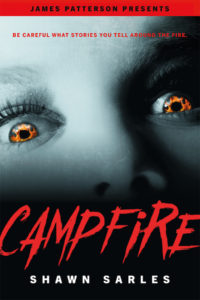 ---
Amazon Should NOT Replace Libraries TYVM
Librarians responded to a Forbes piece (which, for some reason, leads to a 404 error as of the writing of this newsletter) that suggested Amazon bookstores should replace all public libraries. We are also sputtering at the absurdity. "At the core, Amazon has provided something better than a local library without the tax fees," wrote Panos Mourdoukouta. "No offense to y'all at Forbes, but a little research would prevent you from publishing this kind of twaddle," the Harris County Public Library in Texas wrote in response. Check out this article for even more satisfying responses.
Genrefication In School Libraries
Speaking of libraries and bookstores, an article on Mindshift discussed at length how genrefication makes school libraries more like bookstores. Dewey Decimal System nerds might especially be interested in this discussion about the "search hurdle" the classification system poses to young readers. Fans of reorganizing school libraries around genre say it encourages literacy, particularly among "struggling readers, students not yet fluent in English, and those with learning disabilities."
Hamilton Playwright Helps Create Multimillion-Dollar Puerto Rico Fund
Lin-Manuel Miranda has helped create a multimillion-dollar fund to boost the arts in Puerto Rico as the U.S. territory continues to recover from Hurricane Maria. The Hamilton playwright is also planning to donate all funds from his hit Broadway play when it's performed in January in Puerto Rico. The first five recipients of the fund include a dance school and a theater company. Cheers to that!
And don't forget–we're giving away $500 of this year's best YA books (so far)! Click here to enter.