Hey YA Readers: It's time for all the news you can use.
"What's Up in YA?" is sponsored this week by Recommended.
We're giving away 16 of the books featured on Recommended! Click here, or on the image below to enter:
---
I didn't round up YA news last week in the Thursday newsletter, but that didn't mean the news stopped. It's been a busy two weeks in the world of YA!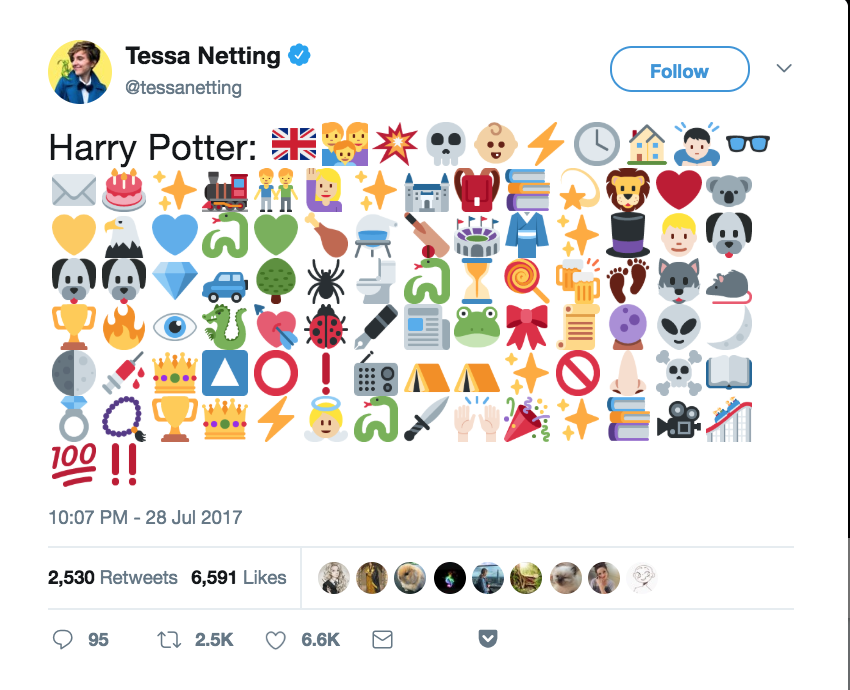 Impressive emoji take on Harry Potter.
This Week's Book Mail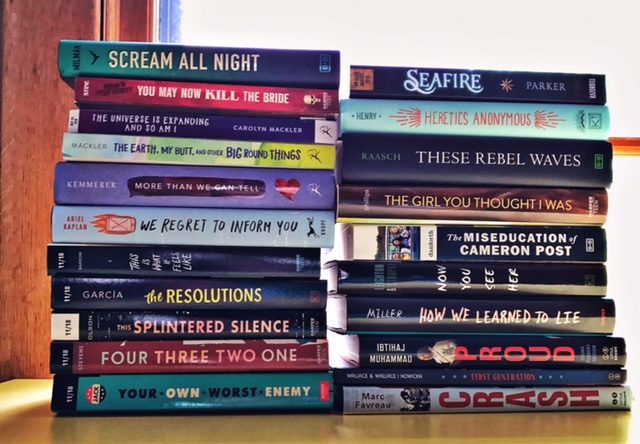 I will win no awards for the photo itself, but do enjoy learning more about these titles (starting at the left pile and going down).
Scream All Night by Derek Milman
You May Now Kill The Bride by RL Stine (This was totally delightful if you love campy horror AND I SO DO).
The Universe Is Expanding and So Am I by Caroline Mackler
The Earth, My Butt, and Other Big Round Things by Caroline Mackler (the two Mackler books showed up after Eric and I had talked about the delayed sequel phenomenon on Hey YA last week)
More Than We Can Tell by Brigid Kemmerer
We Regret To Inform You by Arial Kaplan
This Is What It Feels Like by Rebecca Barrow
The Resolutions by Mia Garcia
This Splintered Silence by Kayla Olson
Four Three Two One by Courtney Stevens
Your Own Worst Enemy by Gordon Jack
Seafire by Natalie Parker
Heretics Anonymous by Katie Henry
These Rebel Waves by Sarah Raasch
The Girl You Thought I Was by Rebecca Phillips
The Miseducation of Cameron Post by Emily M. Danforth (I read this back when it came out, but the movie tie-in edition cover — despite usually being The Worst — is actually pretty great!)
Now You See Her by Lisa Leighton and Laura Stropki
How We Learned To Lie by Meredith Miller
Proud: Young Reader Edition by Ibtihaj Muhammad (This'll be my next YA read).
First Generation: 36 Trailblazing Immigrants and Refugees Who Make America Great by Sandra Neil Wallace, Rich Wallace, and illustrated by Agata Nowicka
Crash: The Great Depression and the Fall and Rise of America in The 1930s by Marc Favreau (Quite good! This is a comprehensive, but totally approachable, read about the Great Depression. It does a good job of highlighting racial inequalities in a way often overlooked in the history of this time. My only quibble is that the end doesn't then tie into recent economic recessions and how much they mirror what happened in the 30s — but perhaps that's because it's so easy to see right there in the text itself).
A Blast From The Past
A few posts from the Book Riot YA archives from Augusts past worth a revisit:
____________________
Thanks for hanging out & we'll see you again next week!