Sponsored by Blood Will Out by Jo Treggiari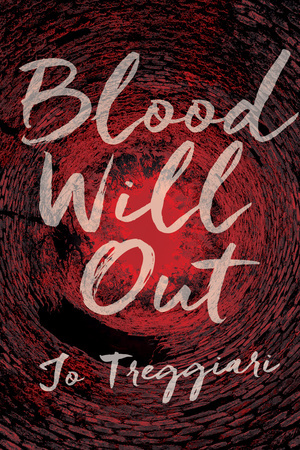 ---
Anthony Bourdain Has Died
Anthony Bourdain, world-famous chef, television host, and author of Kitchen Confidential, A Cook's Tour, and many other books, has died from suicide at age 61. His body was found in his hotel in France, where he was staying to film his show Parts Unknown. "Chef Gordon Ramsay honoured him as a man who 'brought the world into our homes and inspired so many people to explore cultures and cities through their food'."
Stranger Things Books Are Coming in the Fall
Penguin Random House announced today upcoming books about/set in the universe of the hit Netflix series Stranger Things. The releases begin with a behind-the-scenes book and a young readers' gift book coming out this fall, and next year author Gwenda Bond will a prequel novel about Eleven's mother. The books will have audiobook versions–here's hoping the cast reads them!
James McAvoy to Star in BBC's Adaptation of His Dark Materials
Actor James McAvoy has been cast to play Lord Asriel in the BBC's eight-part adaptation of Philip Pullman's His Dark Materials series (Daniel Craig played the part in the full-length movie). The adaptation will be directed by Tom Hooper, and will also star Lin Manuel-Miranda and Clarke Peters.
---
We're giving away $500 to spend at the bookstore of your choice! Click here to enter.