Hi mystery fans! I've got a vigilante, a missing artist, and toxic friendship for you this week in the world of crime novels. Plus, a ton of recent releases.
---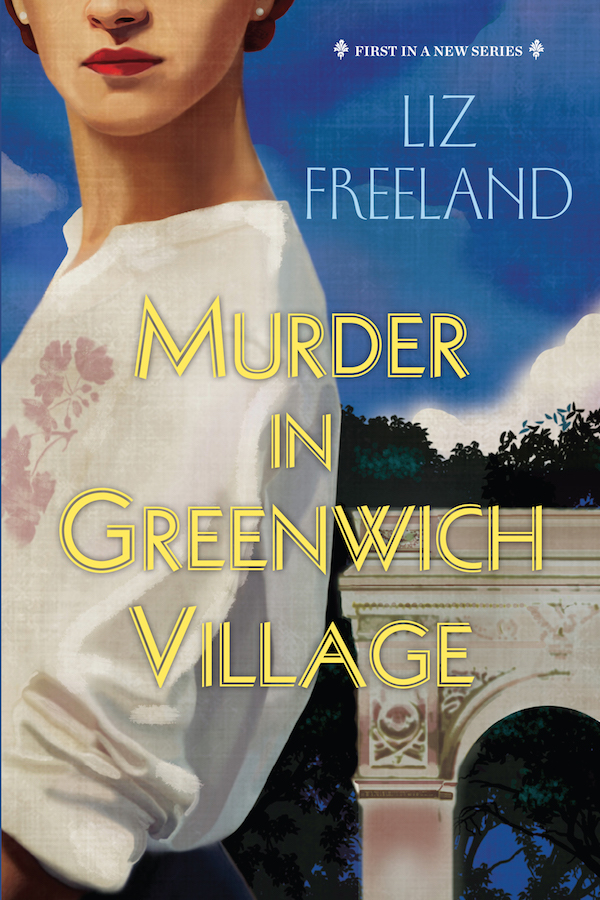 Sponsored By Murder In Greenwich Village, by Liz Freeland
After fleeing rural Pennsylvania for the bright lights of New York City, starry-eyed twenty-year old Louis Faulk finds herself investigating a big-city murder mystery when she comes home to the sight of her roommate's cousin with a ten-inch butcher knife in her back in Liz Freeland's historical mystery debut.
---
Great Cat-and-Mouse Game! (TW suicide/ rape)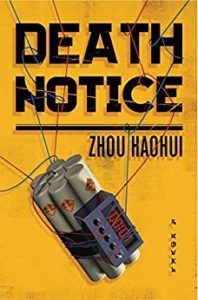 Death Notice by Zhou Haohui, Zac Haluza (Translator): The BBC show Killing Eve has definitely reinvigorated my love for a great cat-and-mouse game, and this novel delivered. Eumenides (or so he calls himself) is a vigilante out to make sure those who have escaped punishment get what's coming to them. The police are racing to stop Eumenides from his next target, as he's stated in his death notice, but Eumenides is always one step ahead. And there are more death notices to come. Will the police ever catch-up?… A great thriller with interesting characters that is filled with tension and action. And the audiobook had a good narrator, Joel De La Fuente, who changed his voice for characters without doing a weird high and low, plus you get the proper pronunciation of names.
A Mystery in the Modern Art World (TW suicide/ rape/ stalking)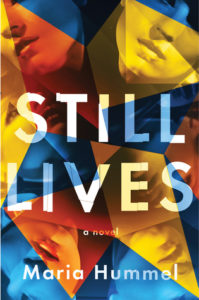 Still Lives by Maria Hummel: An interesting read which used art to speak about violence towards women. Maggie Richter is an editor for an LA museum who is currently working with the rest of the staff to save their museum with this one, hopefully great, art show. The artist of the show is Kim Lord whose exhibit is paintings of famous crime scenes where women were murdered that she has painted herself into. The problem is Kim Lord has disappeared on opening night. I'd say the first half of the book explores the art world and violence towards women–including how our society obsesses over the crimes–and the second half focuses on the mystery and solving it, which totally worked for me.
Slow-Burn With Bite! (TW suicide/ rape)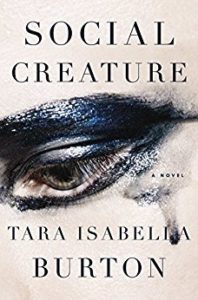 Social Creature by Tara Isabella Burton: This had almost a wonderful frenzied mood that takes you into a friendship where one woman isn't necessarily who she says she is, and the other is a larger-than-life selfish woman. What could go wrong? Lavinia's family is wealthy, and she's living off this money while basically partying her life away. Louise struggles to make ends meet and has never felt like the beautiful social butterfly. Until Lavinia takes her under her wing. The problem is we're told from the beginning that Lavinia is going to die soon… If you're a fan of Gillian Flynn/Megan Abbott, and the novels Green Girl, Paulina & Fran this should definitely be on your must-read list.
Recent Releases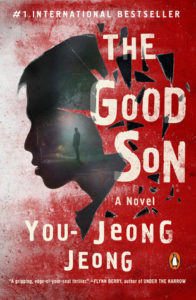 The Good Son by You-jeong Jeong (Good psychological thriller that is more of a whydunnit.) (TW stalking/ suicide)
The President is Missing by Bill Clinton and James Patterson (There weren't galleys so this thriller is currently high on my TBR list.)
Tiny Crimes: Very Short Tales of Mystery and Murder edited by Lincoln Michel and Nadxieli Nieto (Great way to find new crime writers with these bites of mystery stories.)
Invitation to a Bonfire by Adrienne Celt (Currently reading: I think historical fic slow-burn mystery told through diary and letters.)
The Good Mothers: The True Story of the Women Who Took on the World's Most Powerful Mafia by Alex Perry (My next true crime read)
A People's History of the Vampire Uprising by Raymond A. Villareal (Currently reading: labeled as "part International thriller," so far I'm at the mystery part where the physician for the CDC is trying to figure out how the dead body in the morgue got up and left and has left a wake of dead bodies and missing people.)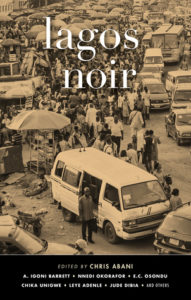 Lagos Noir edited by Chris Abani (Abani wrote the literary mystery The Secret History of Las Vegas which I love so this is automatically on my TBR list.)
Santa Cruz Noir edited by Susie Bright
São Paulo Noir edited by Tony Bellotto
Dreams of Falling by Karen White (Currently reading: Think this is mostly a family novel with the mother-missing-secrets-to-come-out element.)
The Word Is Murder by Anthony Horowitz (Author of Magpie Murders which I really enjoyed.)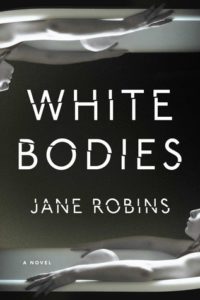 White Bodies by Jane Robins (Paperback) (Suspense with bite: Full review) (TW: domestic abuse)
Sunburn by Laura Lippman (Paperback) (Suspenseful noir: Full review) (TW: domestic abuse/ rape)
Every Last Lie by Mary Kubica (Paperback) (Domestic suspense: Full Review)
AND Book Riot is still giving away $500 to the bookstore of your choice!
Browse all the books recommended in Unusual Suspects previous newsletters on this shelf. And here's an Unusual Suspects Pinterest board.
Until next time, keep investigating! And in the meantime come talk books with me on Twitter, Instagram, and Litsy–you can find me under Jamie Canaves.
If a mystery fan forwarded this newsletter to you and you'd like your very own you can sign up here.