Hey YA Readers! Let's catch up on the latest happs in the world of YA.
"What's Up in YA?" is sponsored by Epic Reads.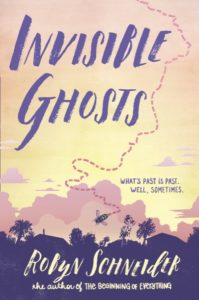 Robyn Schneider, author of The Beginning of Everything, delivers a sharply funny, romantic girl-meets-boy novel with a twist: boy-also-meets-girl's-ghost-brother. Perfect for fans of Nicola Yoon.
Rose believes in ghosts. She should, since she has one for a best friend: Logan – her brother who is forever stuck at fifteen. But when Rose's old friend Jamie moves back, things get complicated.
Jamie's charming, confident, and a reminder of the life she's been missing out on since her brother's death. Rose finds herself drawn to Jamie, but how can she choose between the boy who makes her feel alive and the brother she isn't ready to lose?
---
Settle in and catch up on the recent news from the world of YA. Like usual, this one is heavy on adaptation news (which is never a bad thing!):
Cheap Reads
Grab some great ebooks without spending a ton of dough.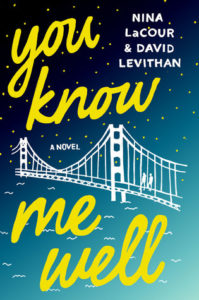 Jennifer Brown's powerhouse debut novel Hate List is $2. It's unfortunate this book is still timely and relevant, but if you haven't read it, here you go.
Pick up Andrew McCarthy's (yes, that one!) YA novel Just Fly Away for $1.20.
Two great LGBTQ+ reads to scoop up on the cheap: David Levithan and Nina LaCour's You Know Me Well and Julie Andrew Peters's Keeping You a Secret. They're $3 and $2 respectively.
____________________
Thanks for hanging out, and we'll see you back here in one week!