Happy Monday! If you're in the States, that means it's a holiday for you today. Whether you are working or have the day off, I hope you get lots of time to read books today. I have a ton of exciting book-related news for you, and I hope everything in your world is marvelous and you're reading something wonderful. Enjoy your upcoming week, and be excellent to each other. – xoxo, Liberty
---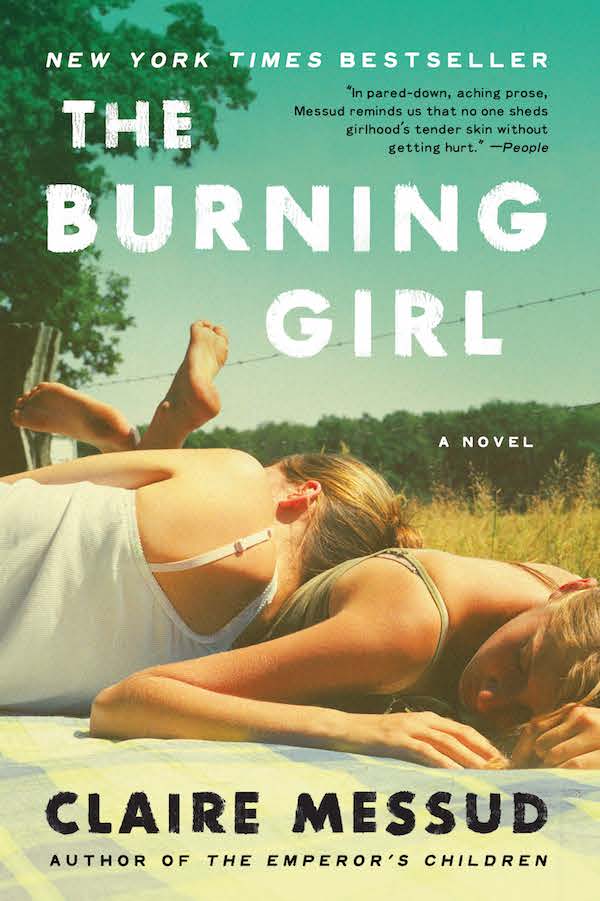 Sponsored by Claire Messud's The Burning Girl, now on sale in paperback from W. W. Norton.
Julia and Cassie have been friends since nursery school. They have shared everything, including their desire to escape the stifling limitations of their birthplace. But as the girls enter adolescence, their paths diverge and Cassie sets out on a journey that will put her life in danger and shatter her oldest friendship. The Burning Girl is a complex examination of the stories we tell ourselves about youth and friendship, and straddles, expertly, childhood's imaginary worlds and painful adult reality―crafting a true, immediate portrait of female adolescence. A New York Times bestseller and finalist for the Los Angeles Times Book Prize.
---
PS – Don't forget we're giving away $500 to the bookstore of your choice! Enter here by June 21st!
Here's this week's trivia question: In Percy Jackson & the Olympians, what is the Greek name for Percy's pen/sword?
Deals, Reals, and Squeals!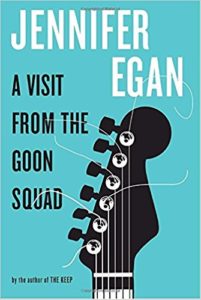 Jennifer Egan is working on a companion book to Visit From the Goon Squad.
Morgan Parker has sold a YA novel.
Random House Children's to publish book by Parkland students.
Idris Elba to star in and direct The Hunchback of Notre Dame for Netflix.
Miss Fisher's Murder Mysteries set for a movie adaptation.
HBO's Watchmen pilot casts Regina King, Don Johnson, four more.
The Vampire Diaries is getting a spinoff show.
The Hate U Give movie has a release date!
George R.R. Martin's The Ice Dragon to become an animated film.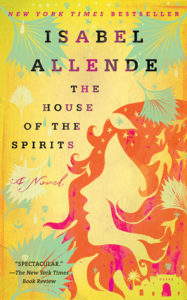 There's a new adaptation of The House of Spirits in the works. (Won't be hard to beat the first one imo.)
John Malkovich to play Hercule Poirot in The ABC Murders.
Netflix lands Dee Rees' political thriller The Last Thing He Wanted, based on the book by Joan Didion.
Lisbeth Salander to return in new comic book series.
The Firefly crew returns in a brand new book series.
The Baby-Sitters Club series being shopped for a TV adaptation.
There is a new Sarah Gailey novella on the way!
And a new book from Zan Romanoff!
Felicity Huffman acquired the rights to The Iron Will of Shoeshine Cats, the 2009 novel by Hesh Kestin.
Cover Reveals
The cover to Michelle Obama's memoir has been revealed! (Crown, November 13)
Here's the first look at Spin, a thriller about hip hop and death, on the way from Lamar Giles. (Scholastic Press, January 29, 2019)
Mackenzi Lee shared the epigraph for A Lady's Guide to Petticoats and Piracy.
Sneak Peeks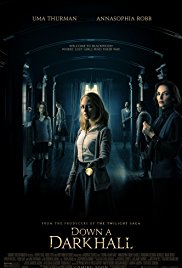 Here's the first look at Down a Dark Hall, (loosely) based on the novel by Lois Duncan.
And here's the full trailer for Mowgli, the live-action version of The Jungle Book directed by Golem Andy Serkis.
Here's the first trailer for Christopher Robin, about a grown-up CR in need of help from his old friends Pooh and the gang.
Book Riot Recommends 
At Book Riot, I work on the New Books! email, the All the Books! podcast about new releases, and the Book Riot Insiders New Release Index. I am very fortunate to get to read a lot of upcoming titles, and learn about a lot of upcoming titles, and I'm delighted to share a couple with you each week!
Loved, loved, loved: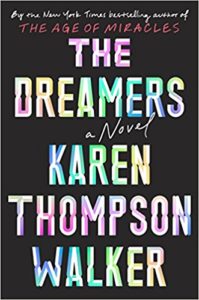 The Dreamers by Karen Thompson Walker (Random House, January 15, 2019)
We're only half way through 2018 but I'm pretty sure I've already read my favorite book of 2019. Set in a small college town, The Dreamers is a gorgeously heartbreaking story about a wildly contagious illness that causes people to fall asleep and not wake up. Its origins are unknown and as scientists work to figure out the mystery and find a cure, the town around them falls apart. This book put me in a trance and wrapped itself around my brain. It is so beautifully written. I was a huge fan of KTW's first book, The Age of Miracles, and I loved this one even more!
Excited to read: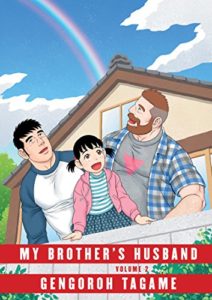 My Brother's Husband, Volume 2 by Gengoroh Tagame (Pantheon Graphic Novels, September 18)
In the first volume, we learn about Yaichi a single dad living with his daughter, Kana, in Tokyo. When Yaichi's estranged twin brother Ryoji dies, Ryoji's husband, Mike, comes to visit them. As Kana endlessly questions "Uncle Mike" about his life in Canada and the details of his marriage to an uncle she never met, Yaichi slowly comes to realize what caused the rift between him and his brother, and how having Mike around is helping them both to heal. It is an incredibly charming book that I highly recommend you read before the second one comes out! As for me, I was delighted to learn about a second volume and I cannot wait to read it!
What I'm reading this week.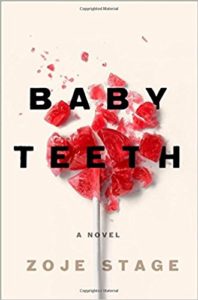 Baby Teeth by Zoje Stage
A Very Large Expanse of Sea by Tahereh Mafi
Beloved Poison by E.S. Thomson
The Day the Sun Died by Yan Lianke
An Easy Death by Charlene Harris
Non-book-related recommendation.
OMG ARE YOU WATCHING KILLING EVE???? Two words: Sandra Oh. The season finale was last night, so you can binge the whole thing now, start to finish. Get on it. (Er, unless excessive violence and bloodshed is not your thing, then maybe skip it. That's cool, too.)
And this is funny.
Here's Mark Oshiro with a little funny/scary wordplay based on his wonderful new novel Anger is a Gift.
Trivia answer: Anaklusmos (or Riptide)